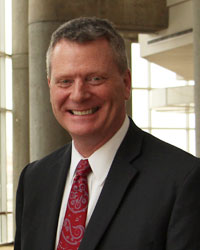 Michael K. J. Milligan, PhD, PE, CAE
Executive Director
Chief Executive Officer
Michael K. J. Milligan is the Executive Director and Chief Executive Officer of ABET, the global accreditor of college and university programs in applied science, computing, engineering and engineering technology.
Under his leadership, the organization has increased its geographical reach and diversity, now representing 35 member societies and accredited programs in 29 countries. Prior to joining ABET in 2009, Milligan held various leadership positions in the government and in academia. He also served 24 years as a career U.S. Air Force officer.
Milligan has a Ph.D. from the University of Texas at Austin, an M.S from the University of Massachusetts at Lowell, and a B.S. from Michigan State University – all in electrical engineering. He also earned an M.B.A. from Western New England College, Springfield, MA, is a registered Professional Engineer (PE) in Colorado and Maryland and a Certified Association Executive (CAE).
Milligan lives in Severna Park, MD, with his engineer wife and their two sons.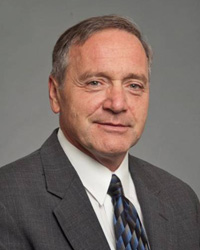 Wayne R. Bergstrom
President
Wayne Bergstrom is ABET President. His engagement with ABET began as a program evaluator in 1993. Since then, Bergstrom has filled a variety of roles within our organization, including evaluation team chair and EAC Commissioner, where he served five years on its Criteria Committee. He served five years on the ABET Board of Directors, sitting on its Executive, Finance and Governance Committees, as well as the Global Council.
A licensed professional engineer in multiple states, Bergstrom has been granted certification as a Diplomate, Geotechnical Engineering by the Academy of Geo-Professionals. He holds a BSCE degree from Michigan Technological University, a MSCE from Purdue University and a Ph.D in Civil Engineering from the University of Michigan. A Fellow of the American Society of Civil Engineers, he is also the 2013 recipient of ASCE's Excellence in Civil Engineering Education Leadership Award.
Currently, Bergstrom is a Principal Engineer at Bechtel, in Frederick, Maryland. He lives with his wife in Maryland and enjoys skiing and bicycling as hobbies.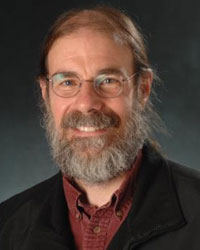 Michael R. Lightner
ABET President-Elect
Michael Lightner, PhD, is Professor and Chair of Electrical, Computer, and Energy Engineering at the University of Colorado, Boulder. He received his PhD from Carnegie Mellon, and BS (highest honors), MS, University of Florida, all in Electrical Engineering. He is Co-Director of the NIDRR funded Rehabilitation Engineering Research Center for Advancing Cognitive Technologies at the University of Colorado Health Sciences Center and Technology Director of Boulder Digital Works an innovative postgraduate digital media program. He has also served as Associate Dean for Academic Affairs for the College of Engineering and Applied Science.
For many years his research was focused on electronic design automation including simulation, synthesis, test, formal verification and optimization. He has also worked in signal processing, most recently on multi-rate adaptive filters. The last ten years have been spent focusing on assistive technology for people with cognitive disabilities.  In this capacity he helped found and was Associate Executive Director of the University of Colorado Coleman Institute for Cognitive Disabilities, founded with a $250M gift from Bill and Claudia Coleman.  He is currently Co-Director of the National Institute for Disability and Rehabilitation Research funded Rehabilitation Engineering Research Center on Advancing Cognitive Technologies.  In these recent roles he has worked with a variety of government agencies and NGOs, and initiated the first IEEE Conference on the Future of Assistive Technology bringing together government, academe, industry, NGOs, public interest groups, and the public to address the needs in assistive technology over the next decade.
He was made a Fellow of the IEEE for his contributions to computer-aided design. He is also a Fellow of the American Institute for Medical and Biological Engineering. He has also received the College of Engineering Max Peters Award for Outstanding Service, the inaugural John and Mercedes Peebles Innovation in Teaching Award, and the College of Engineering Hutchinson Award for Outstanding Teaching in the College. He is the chair of the advisory board to the University Faculty Teaching Excellence Program. He has received the IEEE Circuits and Systems Society Golden Jubilee Medal, IEEE Third Millennium Medal, and the Distinguished Service Award from IEEE for serving as Editor of IEEE Transactions on Computer-aided Design.
Michael has a long career in IEEE including serving as President of the Circuits and Systems Society, Vice President for Technical Activities, Vice President for Publications Services and Products, the 2006 IEEE President and he is currently serving as Vice President for Educational Activities. He has served as Editor-in-Chief of the IEEE Transactions on Computer-Aided Design of Integrated Circuits, as Technical and General Chair of the International Conference on Computer-Aided Design.  He currently is the education lead for the IEEE Cloud Computing Initiative and Chair of the IEEE Committee on Earth Observations. During his time as a volunteer for IEEE he served on the IEEE Executive Committee for 6 years and 9 years on the IEEE Board of Directors.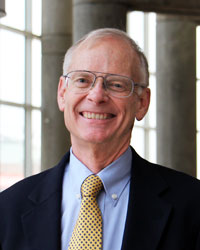 Lawrence G. Jones, PhD
Past President
Lawrence G. Jones was 2015-2016 ABET President. Prior to becoming a member of our Board of Directors, he served many years as a program evaluator and as a CAC (Computing Accreditation Commission) Commissioner. He is a past Chair of the CAC and the ABET Accreditation Council.
Recently retired as a Distinguished Principal Researcher from the Software Engineering Institute (SEI) of Carnegie Mellon University, Jones led a number of research and customer projects, including applied research in software architecture and software product lines. Prior to joining the SEI, he served a career in the U.S. Air Force and was the Chair of the Computer Science Department at the U.S. Air Force Academy.
Jones is an ABET Fellow, a CSAB Fellow, a Senior Member of the ACM, a Senior Member of the IEEE, and a member of the Arkansas Academy of Computing. He holds a PhD in computer science from Vanderbilt University, MS and BS degrees in industrial engineering from the University of Arkansas.
An enthusiastic mountaineer and hiker, in addition to extensive climbing in the European Alps, he has climbed the highest 100 summits in his home state of Colorado.