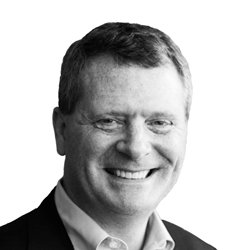 Michael K.J. Milligan
Executive Director,
Chief Executive Officer
Michael K. J. Milligan is the Executive Director and Chief Executive Officer of ABET, the global accreditor of college and university programs in applied & natural science, computing, engineering and engineering technology.
Under his leadership, the organization has increased its geographical reach and diversity, now representing 36 member societies and accredited programs in 32 countries. Prior to joining ABET in 2009, Milligan held various leadership positions in government and academia. He also served 24 years as a career U.S. Air Force officer.
Milligan has a doctorate degree from the University of Texas at Austin, a master's from the University of Massachusetts at Lowell, and a bachelor's from Michigan State University—all in electrical engineering. He also earned an M.B.A. from Western New England College, is a registered Professional Engineer (PE) in Colorado and Maryland and a Certified Association Executive (CAE).
Milligan lives in Severna Park, Md., with his engineer wife and their two sons.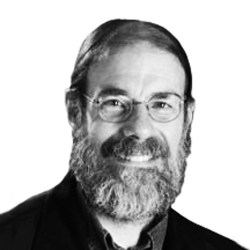 Michael R. Lightner
ABET President
Michael R. Lightner, Ph.D., is professor of electrical, computer and energy engineering at the University of Colorado, Boulder, where he has been on faculty since 1981. In addition, he is co-director of the NIDRR-funded Rehabilitation Engineering Research Center for Advancing Cognitive Technologies at the University of Colorado Health Sciences Center and is technology director of Boulder Digital Works. He has also served as associate dean for Academic Affairs for the College of Engineering and Applied Science.
Lightner is a fellow of the American Institute for Medical and Biological Engineering and IEEE. He has been a member and volunteer at IEEE for 47 years and has held several leadership roles, including serving as 2006 IEEE president.
A member of the ABET Board of Directors since 2008, his various positions have included five years as ABET Director from IEEE and two years as ABET secretary. He has served on several committees, including Audit (member, then chair), Governance (chair), ad hoc Governance Group and ad hoc Rules of Procedure of the Board of Delegates. Lightner received his bachelor's and master's from the University of Florida, and his doctorate degree from Carnegie-Mellon University, all in electrical engineering.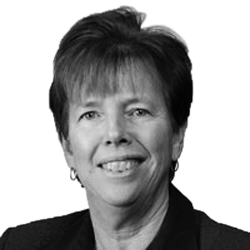 Mary Leigh Wolfe
 2018-19 President-Elect
Wolfe is professor and department head of biological systems engineering (BSE) at Virginia Tech. Wolfe has dedicated many years to serving the American Society of Agricultural and Biological Engineers (ASABE). This includes holding positions such as member on the ASABE Nominating Committee, Board of Trustees and Board of Directors, as well as the 2015-2016 ASABE president.
Wolfe began volunteering for ABET in 1991 as a Program Evaluator. Since then, she has participated at every level of ABET accreditation, including serving as 2007-2008 chair of the Engineering Accreditation Commission.
She has represented the American Society of Agricultural and Biological Engineers (ASABE) on the ABET Board of Directors since 2010.
Wolfe received her bachelor's and master's degrees in agricultural engineering from Virginia Tech and her doctorate in agricultural engineering from the University of Minnesota. She is a fellow of ABET, the American Society of Agricultural and Biological Engineers (ASABE) and the American Institute for Medical and Biological Engineering (AIMBE).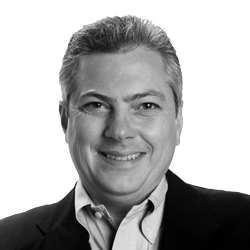 David P. Kelly
 2019-20 President-Elect
David P. Kelly, M.S., MBA, P.E., is the President and CEO of Bluefin Robotics a wholly-owned subsidiary of Battelle. He is responsible for the strategic direction and operational execution of the business. Bluefin Robotics is a full life-cycle provider of Autonomous Underwater Vehicles (AUV) and related technology to government, commercial and academic clients worldwide. Bluefin offers a complete line of AUVs including 9", 12" and 21" inch torpedo-shaped vehicles, a glider, and a hovering vehicle. In addition Bluefin provides power solutions to the underwater marketplace.
Prior to Bluefin, David was the Vice President and Product Line Manager of Battelle's Information Technology Solutions (ITS) Product Line. He was responsible for developing and executing the product line's strategy, delivering its programs, defining and implementing delivery processes, and recruiting and developing product line staff. The ITS product line provides information technology (IT) services to both government and commercial clients.
Prior to joining Battelle in 2002, David was a vice president at esoftsolutions, an IT consulting firm, where he managed the operation of the southwest region. He was responsible for strategy, business development and delivery for the region. The main business focus areas were web integration, e-learning and ERP system implementation.
Before esoftsolutions, David was an engineering manager at Raytheon and Texas Instruments working on defense electronic systems. In these assignments he managed engineering teams developing real-time software and embedded signal processing software across the full development lifecycle, and was responsible for the definition and deployment of software development processes and methodologies at the program and organizational level.
David has been involved in accreditation activities since 1995 and served as Chair of the Computing Accreditation Commission of ABET for the 2009-2010 cycle. He has served on the ABET Accreditation Council, which coordinates cross-commission activities. David has also been a member of several ABET ad hoc task groups examining accreditation for on-line and alternate delivery programs.
David is a senior member of the IEEE, a member of ACM, and a registered professional engineer in the State of Texas.
David holds a B.S. in Electrical Engineering from Worcester Polytechnic Institute, an M.S. in Computer Science from the University of Texas at Dallas, and an MBA from Southern Methodist University.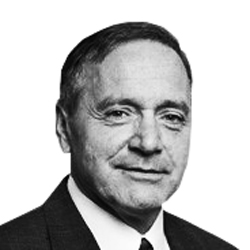 Wayne R. Bergstrom
Past President
Wayne Bergstrom was ABET 2016-2017 President. His engagement with ABET began as a Program Evaluator in 1993. Since then, Bergstrom has filled a variety of roles within our organization, including team chair and EAC commissioner, where he served five years on its Criteria Committee. In addition, he served five years on the ABET Board of Directors, sitting on its Executive, Finance and Governance Committees, as well as the Global Council.
A licensed professional engineer in multiple states, Bergstrom has been granted certification as a Diplomate, Geotechnical Engineering by the Academy of Geo-Professionals. He holds a bachelor's degree from Michigan Technological University, a master's from Purdue University and a doctorate degree in civil engineering from the University of Michigan. A fellow of the American Society of Civil Engineers, he is also the 2013 recipient of ASCE's Excellence in Civil Engineering Education Leadership Award.
Currently, Bergstrom is a Principal Engineer at Bechtel, in Frederick, Maryland. He lives with his wife in Virginia and enjoys skiing and bicycling as hobbies.