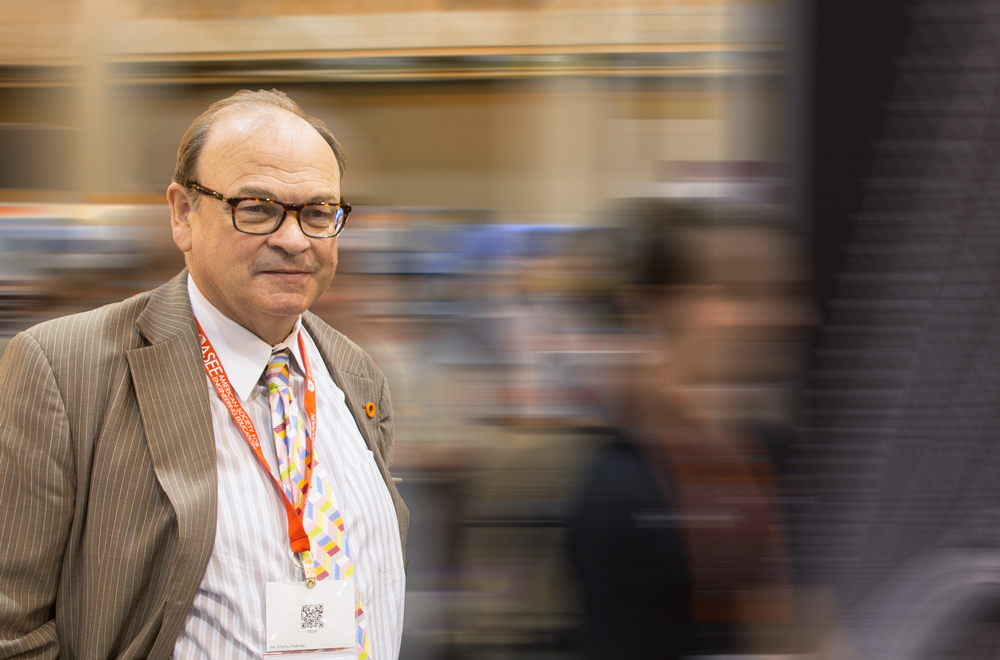 Charles Hickman has served in a variety of ABET staff roles since 2011. Now, Hickman manages relationships with ABET member societies, recruits and cultivates our program evaluator pool and leads outreach to federal policymakers on accreditation issues. He also provides primary staff support to the Board of Delegates, area delegations, Industry Advisory Council and the Awards and Nominations committees.
Hickman came to ABET from IEEE, where he was director of University Programs. Previously, Hickman served in leadership roles with AACSB International, the service and accrediting organization for business schools worldwide. There, he led a wide range of initiatives, including creating leadership development programs, leading the development and implementation of organizational communications strategy, and conceiving and leading federal advocacy activities that created new funding streams for business schools. Hickman has also worked as executive director of the Northeast Ohio Council on Higher Education, and as vice president of Quisic, an e-learning content firm.
Hickman earned baccalaureate and master's degrees from the University of Iowa. An inveterate cross-country bicycling enthusiast, a curator and raconteur of obscure baseball stories and statistics, Hickman has also made appearances on Romper Room, CNN Moneyline and The Tonight Show.