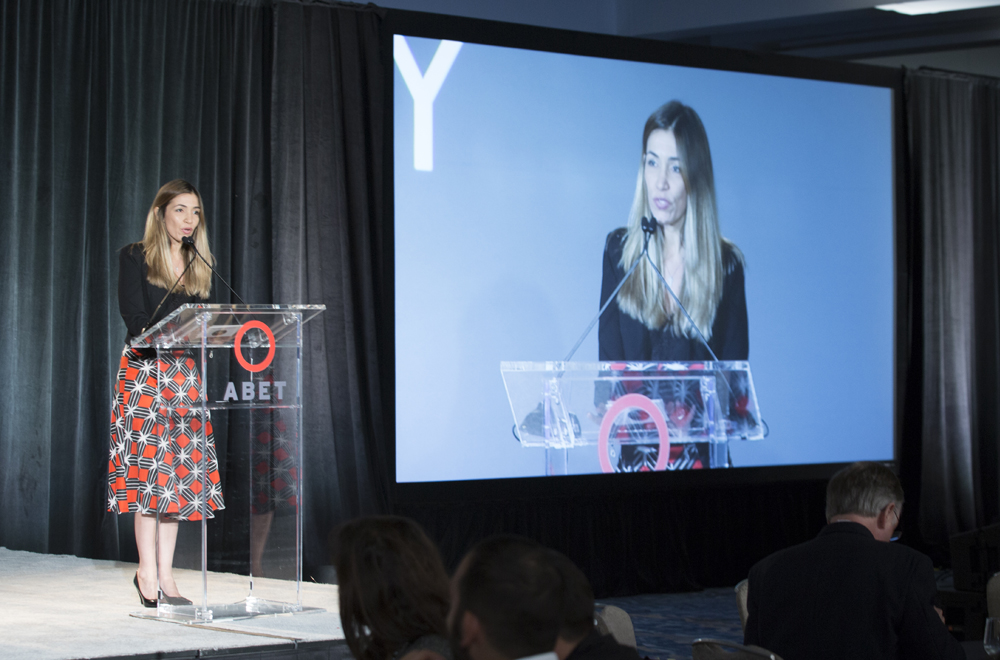 Danielle Duran Baron is the Chief Marketing Officer at ABET. Bringing 20 years of experience, Baron develops the strategy and manages the efforts of the marketing, communications and events staff to reflect ABET's global scope and to reach an increasingly diverse audience. In 2015, she spearheaded the organization's award-winning rebranding initiative.
Before joining ABET in 2012, she held various positions in communications, marketing and international trade and development. Over the course of her career, Baron has worked in the nonprofit, private and government sectors in the United States and overseas. A journalist by training, her work has been published in the United States, Europe, and Latin America.
When not working or volunteering, she enjoys spending time with her family, traveling and teaching her sons and husband Portuguese. Baron has a bachelor's degree in communications and international relations from Randolph-Macon Woman's College, a master's degree in journalism from New York University and an executive MBA in marketing from Ibmec Business School, in Rio de Janeiro. She is also a Certified Association Executive (CAE) and a DELP Scholar. A native of Brazil, she is fluent in English, Portuguese and Spanish and conversant in French and German.