Advanced Program Assessment Workshop – Baltimore, MD
10/31/15
---
Event Details
If you have already attended an ABET Fundamentals of Assessment Workshop and are confident in your assessment knowledge, but looking for a highly focused, hands-on group session to hone and refine your current process, this is your next step.
During the Advanced Program Assessment workshop, you work in a small group to critique performance indicators, undergo rubric calibration training, critique assessment processes, and engage in exercises centered on data visualization and evaluation. You leave the workshop with the ability to apply what you learned to improve your own assessment program.
You will leave the workshop prepared to:
Create a sustainable assessment process.
Assure consistency in multi-faculty evaluations.
Identify ways to improve your current assessment processes.
PDH: +
7.00
Professional Development Hours >
Address
Baltimore, MD
ABET Learning Center
415 North Charles Street
Baltimore, MD 21201,
---
Speakers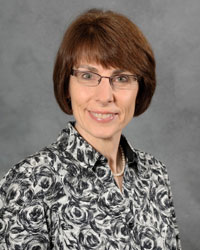 Daina M. Briedis, Ph.D.
Daina M. Briedis, Ph.D., is Assistant Dean for Student Advancement and Program Assessment in the College of Engineering at Michigan State University. She also serves as the Coordinator of Assessment and Continuous Improvement in her home Department of Chemical Engineering and Materials Science. She holds a Ph.D. in chemical engineering from Iowa State University and a bachelor's in engineering science from the University of Wisconsin-Milwaukee. She is a member of AIChE and ASEE.
Over the past 26 years, Daina has served ABET as a program evaluator for AIChE, a team chair and member of the Engineering Accreditation Commission (EAC), the first chair of the EAC Training and Materials Development Committee, and an Executive Committee member of the EAC. She was a program evaluator on one of the very first "EC2000" visits and subsequently chaired several new criteria visits.
Briedis has been an AIChE Representative Director on the ABET Board of Directors and has been involved in the design teams for the new program evaluator and train-the-trainers training materials. She is a lead facilitator for the program evaluator training sessions. She also consults in the area of assessment and evaluation. She was elected a Fellow of ABET in 2007 and a Fellow of the AIChE in 2011, and she is an ABET Senior IDEAL Scholar.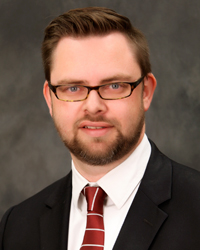 James Warnock, Ph.D.
James Warnock, Ph.D., received his bachelor's in biological sciences from the University of Wolverhampton, UK, and his master's in biochemical engineering and his Ph.D. in chemical engineering from the University of Birmingham, UK.
During his doctoral studies, he spent two months as a research fellow in the Department of Chemical Sciences and Engineering at Kobe University, Japan. James relocated to Atlanta, GA, in 2003 and spent two years as a post-doctoral research fellow at Georgia Institute of Technology with a joint appointment between the School of Mechanical Engineering and the School of Biomedical Engineering.
James is currently the Associate Dean for Academic Affairs in the Bagley College of Engineering at Mississippi State University and a Professor of Biomedical Engineering. He is responsible for coordinating the assessment activities of 11 engineering/computer science programs within eight departments. Actively involved in engineering education research, particularly the direct assessment of the development of students' professional skills, he was the first person in the biological engineering program to use problem-based learning in his classes. He has since conducted research on how this pedagogy can help in the formation of professional skills. In 2011, He was invited to present work at the Frontiers of Engineering Education Symposium, hosted by the National Academy of Engineering. The results of that research were recently published in the European Journal of Engineering Education.
In July 2011, he was invited to become the first Adjunct Director for Professional Development at ABET. He has consequently been involved in the planning, preparation and facilitation of numerous ABET workshops, including the one-day Program Assessment Workshops and IDEAL. He is an ABET Senior IDEAL Scholar.