Advanced Program Assessment Workshop – Ft. Lauderdale, FL
04/16/16
---
Event Details
If you have already attended an ABET Fundamentals of Assessment Workshop and are confident in your assessment knowledge, but looking for a highly focused, hands-on group session to hone and refine your current process, this is your next step.
During the Advanced Program Assessment workshop, you work in a small group to critique performance indicators, undergo rubric calibration training, critique assessment processes, and engage in exercises centered on data visualization and evaluation. You leave the workshop with the ability to apply what you learned to improve your own assessment program.
You will leave the workshop prepared to:
Create a sustainable assessment process.
Assure consistency in multi-faculty evaluations.
Identify ways to improve your current assessment processes.
PDH: +
7.00
Professional Development Hours >
Address
Hollywood/Fort Lauderdale, Florida
Diplomat Resort & Spa
3555 South Ocean Drive,
Hollywood, Florida, 33019, USA,
---
Speakers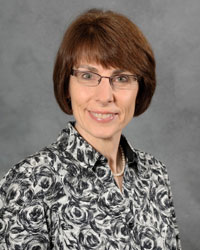 Daina M. Briedis, Ph.D.
Daina M. Briedis, Ph.D., is Assistant Dean for Student Advancement and Program Assessment in the College of Engineering at Michigan State University. She also serves as the Coordinator of Assessment and Continuous Improvement in her home Department of Chemical Engineering and Materials Science. She holds a Ph.D. in chemical engineering from Iowa State University and a bachelor's in engineering science from the University of Wisconsin-Milwaukee. She is a member of AIChE and ASEE.
Over the past 26 years, Daina has served ABET as a program evaluator for AIChE, a team chair and member of the Engineering Accreditation Commission (EAC), the first chair of the EAC Training and Materials Development Committee, and an Executive Committee member of the EAC. She was a program evaluator on one of the very first "EC2000" visits and subsequently chaired several new criteria visits.
Briedis has been an AIChE Representative Director on the ABET Board of Directors and has been involved in the design teams for the new program evaluator and train-the-trainers training materials. She is a lead facilitator for the program evaluator training sessions. She also consults in the area of assessment and evaluation. She was elected a Fellow of ABET in 2007 and a Fellow of the AIChE in 2011, and she is an ABET Senior IDEAL Scholar.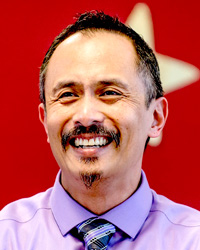 Ben Juliano, Ph.D.
Ben Juliano is Interim Chief Institutional Research Officer and WASC Accreditation Liaison Officer at California State University, Chico. He served the College of Engineering, Computer Science, and Construction Management as Associate Dean in 2016, Interim Associate Dean in 2015-2016, Interim Dean in 2013-2015, Associate Dean in 2010-2013, and also served as Chair of the Department of Electrical and Computer Engineering in 2011-2013. He was the college's Assessment Coordinator 2007-2013 and was the Department of Computer Science's Assessment Facilitator from 2007-2010. As the college's Assessment Coordinator, he managed and facilitated all assessment, accreditation, and academic program review efforts for all 11 undergraduate programs (9 accredited) and 2 graduate programs offered in his college.
Ben was the Director of the Institute for Research in Intelligent Systems (IRIS) and Co-Director of the Intelligent Systems Lab (ISL) in his college. His research interests are in autonomous robots, intelligent systems, data mining, and computational intelligence algorithms. He received his bachelor's in computer science from the University of the Philippines in Los Banos and his M.S. and Ph.D. in computer science and a certificate in cognitive science from Florida State University. He is an ABET Senior IDEAL Scholar.