Fundamentals of Program Assessment – New Orleans, LA
06/26/16
Part of the 123rd ASEE Annual Conference and Exposition
---
Event Details
This one-day workshop is for those who are new to program assessment. The interactive sessions focus on designing program educational objectives, making student outcomes measurable, creating rubrics, and analyzing assessment data. More >
Focusing primarily on ABET Criterion 2: Program Educational Objectives, Criterion 3: Student Outcomes, and Criterion 4: Continuous Improvement, you will leave this workshop prepared to:
Identify key elements of a functional assessment process.
Clarify the similarities and differences between course and program assessment.
Make student outcomes measurable with the development of performance indicators.
Understand the methods and measures to assess student outcomes.
Develop rubrics to assist in evaluating student performance in achieving student outcomes.
Understand the pros and cons of various data collection methods.
Registration is a reduced $175, but you have to be registered for the ASEE Annual Conference and Expo to sign up for the workshop.
PDH: +
7.00
Professional Development Hours >
Address
New Orleans Convention Center, Room 244
900 Convention Center Blvd
New Orleans, LA 70130,
---
Speakers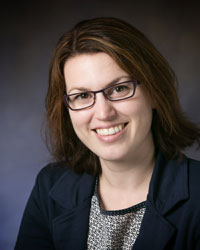 Jennifer "Jenny" Amos, Ph.D.
Jennifer "Jenny" Amos, Ph.D., is a faculty member, chief academic advisor, and director of undergraduate programs for the Department of Bioengineering at the University of Illinois at Urbana-Champaign. Amos received her bachelor's in chemical engineering from Texas Tech University and her Ph.D. from the University of South Carolina College in chemical engineering with a focus in developmental biology and cell imaging through the University of South Caroline School of Medicine. She was also an NSF GK-12 Fellow during her graduate work and earned a certificate in the Preparing Future Faculty Program while pursuing her Ph.D.
Amos is now dedicated to undergraduate education through developing innovative courses and hands-on teaching labs, such as tissue engineering, cellular energetics, and the bioreactor Lab. She also develops modules and coordinates K-12 summer camps involving bioengineering, and conducts engineering education research involving capstone experiences for undergraduates. She is a program evaluator for BMES and an ABET Senior IDEAL Scholar.