Fundamentals of Program Assessment Workshop – Seattle, WA
06/14/15
Part of the ASEE Annual Conference & Exposition
---
Event Details
This one-day workshop is for those who are new to program assessment. The interactive sessions focus on designing program educational objectives, making student outcomes measurable, creating rubrics, and analyzing assessment data. More >
PDH: +
7.00
Professional Development Hours >
Address
Washington State Convention Center, Room 303
800 Convention Pl
Seattle, WA 98101,
---
Speakers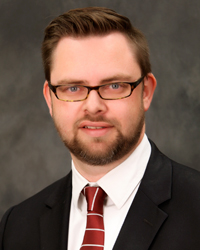 James Warnock, Ph.D.
James Warnock, Ph.D., received his bachelor's in biological sciences from the University of Wolverhampton, UK, and his master's in biochemical engineering and his Ph.D. in chemical engineering from the University of Birmingham, UK.
During his doctoral studies, he spent two months as a research fellow in the Department of Chemical Sciences and Engineering at Kobe University, Japan. James relocated to Atlanta, GA, in 2003 and spent two years as a post-doctoral research fellow at Georgia Institute of Technology with a joint appointment between the School of Mechanical Engineering and the School of Biomedical Engineering.
James is currently the Associate Dean for Academic Affairs in the Bagley College of Engineering at Mississippi State University and a Professor of Biomedical Engineering. He is responsible for coordinating the assessment activities of 11 engineering/computer science programs within eight departments. Actively involved in engineering education research, particularly the direct assessment of the development of students' professional skills, he was the first person in the biological engineering program to use problem-based learning in his classes. He has since conducted research on how this pedagogy can help in the formation of professional skills. In 2011, He was invited to present work at the Frontiers of Engineering Education Symposium, hosted by the National Academy of Engineering. The results of that research were recently published in the European Journal of Engineering Education.
In July 2011, he was invited to become the first Adjunct Director for Professional Development at ABET. He has consequently been involved in the planning, preparation and facilitation of numerous ABET workshops, including the one-day Program Assessment Workshops and IDEAL. He is an ABET Senior IDEAL Scholar.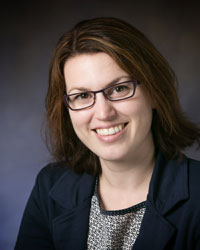 Jennifer "Jenny" Amos, Ph.D.
Jennifer "Jenny" Amos, Ph.D., joined the Bioengineering Department at the University of Illinois in 2009 and is currently a Teaching Associate Professor in Bioengineering and an Adjunct Associate Professor in Educational Psychology. She received her B.S. in Chemical Engineering at Texas Tech and Ph.D. in Chemical Engineering from University of South Carolina.
Amos has dedicated her career to engineering education research and researches k-12 outreach programs, integrating social science into engineering, as well as assessment methods.  She completed a Fulbright Program at Ecole Centrale de Lille in France to benchmark and help create a new hybrid masters program combining medicine and engineering and also has led multiple curricular initiative in Bioengineering and the College of Engineering on several NSF funded projects. In 2017, she joined the new Carle Illinois College of Medicine as Director of Assessment and Evaluation to help form the curriculum and assessment plans for this engineering-based college of medicine.
Amos has been a PEV for the Biomedical Engineering Society since 2012, is an IDEAL Scholar 2011 and has been leading program assessment workshops since 2012.