Fundamentals of Program Assessment Workshop – Chicago, IL
10/10/15
---
Event Details
This one-day workshop is for those who are new to program assessment. The interactive sessions focus on designing program educational objectives, making student outcomes measurable, creating rubrics, and analyzing assessment data. More >
Focusing primarily on ABET Criterion 2: Program Educational Objectives, Criterion 3: Student Outcomes, and Criterion 4: Continuous Improvement, you will leave this workshop prepared to:
Identify key elements of a functional assessment process.
Clarify the similarities and differences between course and program assessment.
Make student outcomes measurable with the development of performance indicators.
Understand the methods and measures to assess student outcomes.
Develop rubrics to assist in evaluating student performance in achieving student outcomes.
Understand the pros and cons of various data collection methods.
Review an example of reporting your results.
PDH: +
7.00
Professional Development Hours >
Address
Chicago, IL
Hyatt Rosemont
6350 N. Rover Road
Rosemont, Illinois 60018,
---
Speakers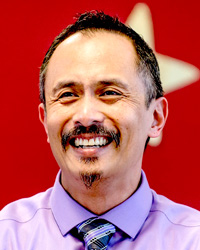 Ben Juliano, Ph.D.
Ben Juliano is Interim Chief Institutional Research Officer and WASC Accreditation Liaison Officer at California State University, Chico. He served the College of Engineering, Computer Science, and Construction Management as Associate Dean in 2016, Interim Associate Dean in 2015-2016, Interim Dean in 2013-2015, Associate Dean in 2010-2013, and also served as Chair of the Department of Electrical and Computer Engineering in 2011-2013. He was the college's Assessment Coordinator 2007-2013 and was the Department of Computer Science's Assessment Facilitator from 2007-2010. As the college's Assessment Coordinator, he managed and facilitated all assessment, accreditation, and academic program review efforts for all 11 undergraduate programs (9 accredited) and 2 graduate programs offered in his college.
Ben was the Director of the Institute for Research in Intelligent Systems (IRIS) and Co-Director of the Intelligent Systems Lab (ISL) in his college. His research interests are in autonomous robots, intelligent systems, data mining, and computational intelligence algorithms. He received his bachelor's in computer science from the University of the Philippines in Los Banos and his M.S. and Ph.D. in computer science and a certificate in cognitive science from Florida State University. He is an ABET Senior IDEAL Scholar.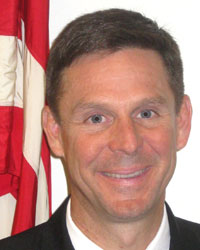 Owens Walker, Ph.D.
Owens Walker, Ph.D., is a Commander in the United States Navy with more than 25 years of service. A married father of three children, he is currently a member of the faculty of the United States Naval Academy, where he serves as the Assessment Chair in the Electrical and Computer Engineering Department.
Owens received his B.S. in electrical engineering from Cornell University in 1987 and both his M.S. and Ph.D. in electrical engineering from the Naval Postgraduate School, Monterey, CA, in 1995 and 2009, respectively. He has been instrumental in the development of networking and cyber security course offerings at the United States Naval Academy, and his current research work includes wireless network security, wireless medium access, and wireless sensor networks for battlefield monitoring. Owens is a member of the IEEE and Eta Kappa Nu.
As a Naval Aviator, Owens has logged more than 1,500 flight hours in the P-3C Orion aircraft and has deployed across the globe, participating in operations that range from anti-submarine patrols in the North Atlantic to enforcement of United Nations sanctions in the Persian Gulf. His shore-based assignments included a tour in the Pentagon where he served as the Department Head of Aviation Budget and Programming for the Navy's Air Warfare Directorate and developed the $180 billion Naval Aviation Program encompassing the procurement, modernization, and sustainment of more than 4000 aircraft. He is an ABET Senior IDEAL Scholar