Fundamentals of Program Assessment Workshop – Dallas, TX
10/24/15
---
Event Details
This one-day workshop is for those who are new to program assessment. The interactive sessions focus on designing program educational objectives, making student outcomes measurable, creating rubrics, and analyzing assessment data. More >
Focusing primarily on ABET Criterion 2: Program Educational Objectives, Criterion 3: Student Outcomes, and Criterion 4: Continuous Improvement, you will leave this workshop prepared to:
Identify key elements of a functional assessment process.
Clarify the similarities and differences between course and program assessment.
Make student outcomes measurable with the development of performance indicators.
Understand the methods and measures to assess student outcomes.
Develop rubrics to assist in evaluating student performance in achieving student outcomes.
Understand the pros and cons of various data collection methods.
Review an example of reporting your results.
PDH: +
7.00
Professional Development Hours >
Address
Dallas, TX
Hilton Garden Inn South
2001 Valley View Lane
Irving, TX 75061,
---
Speakers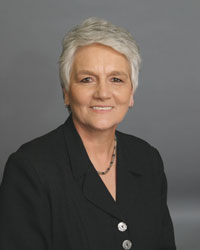 Gloria Rogers, Ph.D.
Gloria Rogers, Ph.D., is currently serving as a Senior Scholar for the Higher Learning Commission (HLC) of the North Central Association. In this role she is a mentor for institutions participating in the HLC‐facilitated Academies and is the external evaluator on the HLC Lumina grant to explore the use of the Degree Qualifications Profile. In addition, she is presently teaching in the graduate program in Educational Leadership at Indiana State University. She has also served as Managing Director for Professional Services at ABET, Senior Educational Manager for Optimal Global Solutions, and Vice President of Institutional Research, Planning and Assessment at Rose‐Hulman Institute of Technology. During this time, she has been providing workshops, webinars, seminars and institutes for the development of continuous quality improvement of educational programs and institutional effectiveness related to strategic planning for the past two decades. She has been an external evaluator for major science, math, engineering, and technology initiatives and has served as Chair of two national advisory committees and been a member of numerous review panels for the National Science Foundation. She has served as a reviewer for the Fulbright Senior Scholars program and has been a special editor for two issues of the International Journal of Engineering Education.
Gloria has organized 14 symposia on program assessment and accreditation that have been attended by faculty from 500 institutions around the world. She has authored 35 assessment‐related articles, given over 100 invited presentations at national and international conferences and facilitated workshops/seminars at over 80 campuses. She has also given consultations and workshops in 29 countries including a Fulbright Senior Scholar assignment in Lima, Peru. In 2008 she was named a Fellow of the American Society of Engineering Education for her contributions to the engineering education profession.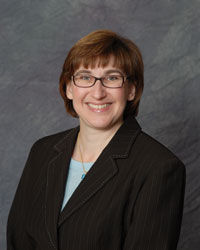 Elaine Cooney
Elaine Cooney is a Professor of Electrical and Computer Engineering Technology and Program Director of Electrical Engineering Technology at Indiana University Purdue University Indianapolis. She is former chair of the Department of Engineering Technology. Cooney received her Bachelors of Electrical Engineering from GMI Engineering and Management Institute (formerly General Motors Institute) and her Masters of Science in Electrical Engineering from Purdue University.
As an ABET Senior IDEAL Scholar, she offers national workshops to engineering and engineering technology faculty members to develop and improve their academic assessment plans and promote the design of effective assessment processes, development of measurable learning outcomes, and application of data collection and data reporting methods.  As an Indiana LEAP Faculty Fellow, she promoted the success of engineering technology students by tuning the ET curriculum in the state of Indiana. Cooney is president elect of the Electrical and Computer Engineering Technology Department Chairs' Association, past chair of the Engineering Technology Leaders Institute, and former chair of the Women in Engineering Division of ASEE.  Her areas of scholarship include engineering technology education assessment, improving engineering technology curriculum, analog circuits and signals, and RFID.  Currently, she is researching best practices in teaching and assessing critical thinking and problem solving.