Fundamentals of Program Assessment Workshop – Ft. Lauderdale, FL
04/13/16
---
Event Details
This one-day workshop is for those who are new to program assessment. The interactive sessions focus on designing program educational objectives, making student outcomes measurable, creating rubrics, and analyzing assessment data. More >
Focusing primarily on ABET Criterion 2: Program Educational Objectives, Criterion 3: Student Outcomes, and Criterion 4: Continuous Improvement, you will leave this workshop prepared to:
Identify key elements of a functional assessment process.
Clarify the similarities and differences between course and program assessment.
Make student outcomes measurable with the development of performance indicators.
Understand the methods and measures to assess student outcomes.
Develop rubrics to assist in evaluating student performance in achieving student outcomes.
Understand the pros and cons of various data collection methods.
Review an example of reporting your results.
PDH: +
7.00
Professional Development Hours >
Address
Hollywood/Fort Lauderdale, Florida
Diplomat Resort & Spa
3555 South Ocean Drive,
Hollywood, Florida, 33019, USA,
---
Speakers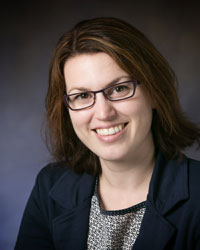 Jennifer "Jenny" Amos, Ph.D.
Jennifer "Jenny" Amos, Ph.D., joined the Bioengineering Department at the University of Illinois in 2009 and is currently a Teaching Associate Professor in Bioengineering and an Adjunct Associate Professor in Educational Psychology. She received her B.S. in Chemical Engineering at Texas Tech and Ph.D. in Chemical Engineering from University of South Carolina.
Amos has dedicated her career to engineering education research and researches k-12 outreach programs, integrating social science into engineering, as well as assessment methods.  She completed a Fulbright Program at Ecole Centrale de Lille in France to benchmark and help create a new hybrid masters program combining medicine and engineering and also has led multiple curricular initiative in Bioengineering and the College of Engineering on several NSF funded projects. In 2017, she joined the new Carle Illinois College of Medicine as Director of Assessment and Evaluation to help form the curriculum and assessment plans for this engineering-based college of medicine.
Amos has been a PEV for the Biomedical Engineering Society since 2012, is an IDEAL Scholar 2011 and has been leading program assessment workshops since 2012.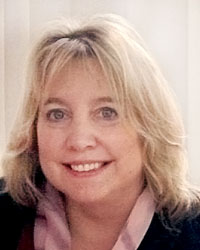 Tammie Cumming, Ph.D.
Tammie Cumming, Ph.D. is a leading international figure in educational assessment and has recently served as a U.S. delegate for the Organization for Economic Cooperation and Development's Assessment of Higher Education Learning Outcomes task force. Her 2017 publication, Enhancing Assessment in Higher Education: Putting Psychometrics to Work, has earned the endorsement of the AAC&U, AIR, AALHE and prominent assessment experts. Tammie directs the Office of Assessment and Institutional Research for the City University of New York – New York City College of Technology and has provided educational research and assessment support services in higher education and at ACT, Inc. for more than 25 years. She is an NSF evaluator, as well as an invited speaker on educational assessment and accreditation on an international level. Her assessment expertise has been provided to institutions throughout the world, and recently at the University of Cambridge (2017) where she conducted a seminar on assessment best practices. Tammie also holds adjunct appointments at the City University of New York Graduate Center and Hunter College.
Cumming provides workshops and seminars for the development of a continuous improvement model, emphasizing direct assessment methods to improve student outcomes at the institution. Cumming also serves as a reviewer for the Association for Institutional Research Annual Forum and a consultant to U.S. and international post-secondary institutions regarding the utilization of direct assessment methods and fulfilling regional and professional accreditation requirements. Cumming and her team have recently developed a comprehensive web-based assessment system to aid programs in their program assessment planning, curriculum mapping, data collection and scoring, data analysis, reporting results, and documenting improvement strategies.She is an ABET Senior IDEAL Scholar.