Institute for the Development of Excellence In Assessment Leadership (IDEAL)
01/08/18
January 8-11, 2018
---
Event Details
IDEAL is a professional development opportunity that thoroughly equips you to lead your faculty in the development and implementation of a program assessment plan. Over four days of expert guidance and interactive group exercises, you work with colleagues to develop the skills and knowledge to make you an effective assessment leader.
IDEAL is limited to 40 participants.
This session is now full.
PDH: +
30.00
Address
New Orleans, LA
Harrah's New Orleans
228 Poydras St.
New Orleans, LA 70130,
Other Details
The $2,150 registration fee includes all breakfasts, lunches, reference materials and participation in the year-long follow-up activities.
---
Speakers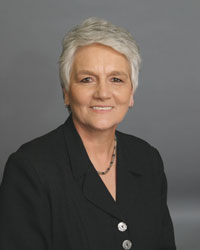 Gloria Rogers, Ph.D.
Gloria Rogers, Ph.D., is currently serving as a Senior Scholar for the Higher Learning Commission (HLC) of the North Central Association. In this role she is a mentor for institutions participating in the HLC‐facilitated Academies and is the external evaluator on the HLC Lumina grant to explore the use of the Degree Qualifications Profile. In addition, she is presently teaching in the graduate program in Educational Leadership at Indiana State University. She has also served as Managing Director for Professional Services at ABET, Senior Educational Manager for Optimal Global Solutions, and Vice President of Institutional Research, Planning and Assessment at Rose‐Hulman Institute of Technology. During this time, she has been providing workshops, webinars, seminars and institutes for the development of continuous quality improvement of educational programs and institutional effectiveness related to strategic planning for the past two decades. She has been an external evaluator for major science, math, engineering, and technology initiatives and has served as Chair of two national advisory committees and been a member of numerous review panels for the National Science Foundation. She has served as a reviewer for the Fulbright Senior Scholars program and has been a special editor for two issues of the International Journal of Engineering Education.
Gloria has organized 14 symposia on program assessment and accreditation that have been attended by faculty from 500 institutions around the world. She has authored 35 assessment‐related articles, given over 100 invited presentations at national and international conferences and facilitated workshops/seminars at over 80 campuses. She has also given consultations and workshops in 29 countries including a Fulbright Senior Scholar assignment in Lima, Peru. In 2008 she was named a Fellow of the American Society of Engineering Education for her contributions to the engineering education profession.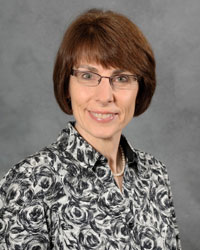 Daina M. Briedis, Ph.D.
Daina M. Briedis, Ph.D., is Assistant Dean for Student Advancement and Program Assessment in the College of Engineering at Michigan State University. She also serves as the Coordinator of Assessment and Continuous Improvement in her home Department of Chemical Engineering and Materials Science. She holds a Ph.D. in chemical engineering from Iowa State University and a bachelor's in engineering science from the University of Wisconsin-Milwaukee. She is a member of AIChE and ASEE.
Over the past 26 years, Daina has served ABET as a program evaluator for AIChE, a team chair and member of the Engineering Accreditation Commission (EAC), the first chair of the EAC Training and Materials Development Committee, and an Executive Committee member of the EAC. She was a program evaluator on one of the very first "EC2000" visits and subsequently chaired several new criteria visits.
Briedis has been an AIChE Representative Director on the ABET Board of Directors and has been involved in the design teams for the new program evaluator and train-the-trainers training materials. She is a lead facilitator for the program evaluator training sessions. She also consults in the area of assessment and evaluation. She was elected a Fellow of ABET in 2007 and a Fellow of the AIChE in 2011, and she is an ABET Senior IDEAL Scholar.