Institute for The Development of Excellence In Assessment Leadership (IDEAL)
08/03/15
August 3-6
---
Event Details
IDEAL is a professional development opportunity that thoroughly equips you to lead your faculty in the development and implementation of a program assessment plan. Over four days of expert guidance and interactive group exercises, you work with colleagues to develop the skills and knowledge to make you an effective assessment leader.
The registration fee includes all breakfasts, lunches, reference materials, and participation in the year-long follow-up activities.
IDEAL is limited to 40 participants, so apply early.
The deadline for submitting applications has passed, but the Next IDEAL will be held January 11-14.
PDH: +
30.00
Professional Development Hours >
Address
Hotel Monaco Baltimore
2 North Charles Street
Baltimore, MD 21201
Reservations: +1.202.939.6430,
---
Speakers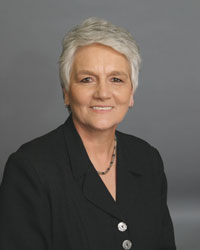 Gloria Rogers, Ph.D.
Gloria Rogers, Ph.D., is currently serving as a Senior Scholar for the Higher Learning Commission (HLC) of the North Central Association. In this role she is a mentor for institutions participating in the HLC‐facilitated Academies and is the external evaluator on the HLC Lumina grant to explore the use of the Degree Qualifications Profile. In addition, she is presently teaching in the graduate program in Educational Leadership at Indiana State University. She has also served as Managing Director for Professional Services at ABET, Senior Educational Manager for Optimal Global Solutions, and Vice President of Institutional Research, Planning and Assessment at Rose‐Hulman Institute of Technology. During this time, she has been providing workshops, webinars, seminars and institutes for the development of continuous quality improvement of educational programs and institutional effectiveness related to strategic planning for the past two decades. She has been an external evaluator for major science, math, engineering, and technology initiatives and has served as Chair of two national advisory committees and been a member of numerous review panels for the National Science Foundation. She has served as a reviewer for the Fulbright Senior Scholars program and has been a special editor for two issues of the International Journal of Engineering Education.
Gloria has organized 14 symposia on program assessment and accreditation that have been attended by faculty from 500 institutions around the world. She has authored 35 assessment‐related articles, given over 100 invited presentations at national and international conferences and facilitated workshops/seminars at over 80 campuses. She has also given consultations and workshops in 29 countries including a Fulbright Senior Scholar assignment in Lima, Peru. In 2008 she was named a Fellow of the American Society of Engineering Education for her contributions to the engineering education profession.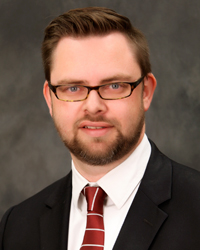 James Warnock, Ph.D.
James Warnock, Ph.D., received his bachelor's in biological sciences from the University of Wolverhampton, UK, and his master's in biochemical engineering and his Ph.D. in chemical engineering from the University of Birmingham, UK.
During his doctoral studies, he spent two months as a research fellow in the Department of Chemical Sciences and Engineering at Kobe University, Japan. James relocated to Atlanta, GA, in 2003 and spent two years as a post-doctoral research fellow at Georgia Institute of Technology with a joint appointment between the School of Mechanical Engineering and the School of Biomedical Engineering.
James is currently the Associate Dean for Academic Affairs in the Bagley College of Engineering at Mississippi State University and a Professor of Biomedical Engineering. He is responsible for coordinating the assessment activities of 11 engineering/computer science programs within eight departments. Actively involved in engineering education research, particularly the direct assessment of the development of students' professional skills, he was the first person in the biological engineering program to use problem-based learning in his classes. He has since conducted research on how this pedagogy can help in the formation of professional skills. In 2011, He was invited to present work at the Frontiers of Engineering Education Symposium, hosted by the National Academy of Engineering. The results of that research were recently published in the European Journal of Engineering Education.
In July 2011, he was invited to become the first Adjunct Director for Professional Development at ABET. He has consequently been involved in the planning, preparation and facilitation of numerous ABET workshops, including the one-day Program Assessment Workshops and IDEAL. He is an ABET Senior IDEAL Scholar.