Highlights of 2017
01/19/18
---
With the turn of the New Year, we reflect on the growth of ABET's Experts, students, employees, member societies and organizations in 2017.
1. ABET Symposium – Citizen Tech
"We have an obligation to communities to help improve the human condition. This generation of engineering students are socially connected and helping them understand how engineering can help solve societal problems will bring more of them into the field of engineering. It's our responsibility to improve the human condition by the work that we do and the people that we train."

– Darryl Pines, Dean and Nariman Farvardin Professor of Aerospace Engineering A. James Clark School of Engineering, University of Maryland, College Park
At our 2017 Symposium, Citizen Tech, we featured sessions exploring how STEM education can address many of the United Nations Sustainable Development Goals, which have the potential to drive positive change in our urban environment. We also hosted two plenary sessions, where leaders in higher education and industry alike discussed how we can prepare students to make our cities — and world — more efficient, comfortable and sustainable. Watch our highlights reel to look back on this two-day event.Learn more about our 2018 Symposium, Sustainability, which will be held in San Diego April 12-13.
2. #ABETconfident Video Contest – Winner Jorge Tapia
We were excited to implement our inaugural #ABETconfident Student Video Contest. Faculty and staff have a loud voice when working with us and helping their programs achieve accreditation, but this competition gave students of ABET-accredited programs the opportunity to share what ABET accreditation means to them. The winner, Jorge Tapia, a mechanical engineering student from Pontificia Universidad Catolica Del Peru, flew all the way from Lima to join us for the two-day event, giving us the chance to learn more about his program and his goals post-graduation.
We were impressed by Jorge's video, and we're looking forward to seeing more entries during this year's contest. See Jorge's winning entry below:
Learn more about this year's contest >
3. Engineering Change – Issue Brief
In October, we released an issue brief titled Engineering Change: Lessons from Leaders on Modernizing Higher Education Engineering Curriculum. Throughout this report, we highlight best practices from six institutions that are driving change within engineering programs. Read the brief to learn from these six universities' efforts to disrupt and enhance engineering education.
4. ABET Experts
In 2017, we interviewed 11 ABET Experts, thought-leaders who are paving the way for impactful changes in STEM education. From climbing Denali to founding a school of engineering, read more about their challenges and achievements outside of their work for ABET.
5. ABET Awards Gala
In October, we honored nine individuals and programs for their commitment to higher education at our annual Awards Gala. From serving ABET for a quarter century to co-founding the Engineering Ambassadors Network, we applaud these remarkable efforts.
Learn more about each of our awardees below:
Make sure to watch our Awards Gala highlights video to hear from these innovative, dedicated leaders in higher education. Nominations for the ABET Awards are due May 31, 2018.See photos from the event >
6. ABET Accreditation Growing Globally
As of October 1, 2017, 31 countries now have ABET-accredited programs, and Poland is the latest addition to our list. With ABET accreditation setting high-standards around the world, students, society, parents and employers can be confident that graduates from these programs are equipped to serve society.
7. Criteria Changes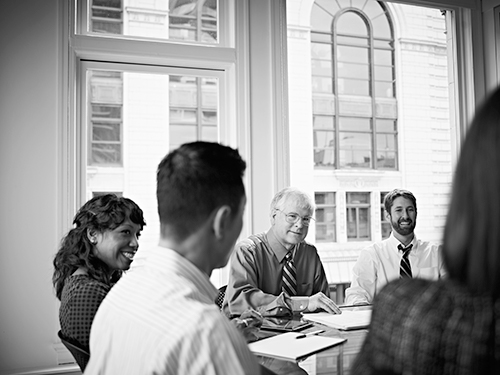 After five years, the Engineering Accreditation Commission (EAC) and Computing Accreditation Commission (CAC) approved changes to their respective criteria. The CAC will implement changes to General Criteria 3 & 5 and program criteria for computer science, information technology and information systems in the 2018-2019 cycle. For the EAC, the general criteria changes for baccalaureate programs will be implemented in the 2019-2020 cycle. You can find the revised criteria at the end of the 2018-2019 EAC General Criteria.
8. ASAC Name Change to ANSAC
In the last few years, many applied science and natural science programs expressed interest in pursuing ABET accreditation. To account for this, in April 2017, the ABET Board of Delegates and Board of Directors voted to change the name of the Applied Science Accreditation Commission (ASAC) to the Applied and Natural Science Accreditation Commission (ANSAC). Learn more about the value ABET accreditation brings to programs in the natural sciences and read our issue brief, ABET Accreditation: Into Natural Science.
---
Like this post? Follow us on social media to keep up with ABET events, news and related topics!
---