Marc Edwards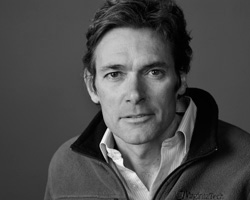 Marc Edwards was part of a team that helped bring Flint's problems with lead, leaks and legionella to the world's attention after sampling in Flint homes starting April 2015. One year later, he is coming to the Symposium to talk about his experiences and perspectives.
Edwards is no stranger to using his technical expertise to protect the public welfare. In 2004, he began a crusade to prove that Federal agencies, caused hundreds of Washington, D.C. children to become lead poisoned via exposure to contaminated drinking water—that assertion was vindicated by an award winning 2009 peer reviewed paper and a 2010 Congressional Hearing into "scientifically indefensible" behavior by the U.S. Centers for Disease Control.
Marc Edwards is the Charles P. Lunsford Professor of Environmental and Water Resources Engineering at Virginia Tech, where he routinely teaches a course on engineering ethics and heroism that was co-developed with Dr. Yanna Lambrinidou.