ABET Professional Development Facilitators
Our Professional Development Facilitators are highly experienced faculty and professionals in a wide array of disciplines. They share a deep understanding of the assessment process and best practices in quality assurance for technical education worldwide.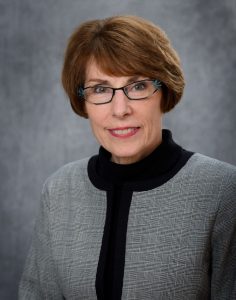 Daina M. Briedis, Ph.D.
Daina M. Briedis, Ph.D., is currently an Adjunct Director of Professional Offerings at ABET. She also serves as Assistant Dean for Student Advancement and Program Assessment in the College of Engineering at Michigan State University and is a faculty member and ABET Coordinator in the Department of Chemical Engineering and Materials Science.
Over the past 32 years, Daina has served ABET as a program evaluator for AIChE, a team chair and member of the Engineering Accreditation Commission (EAC), the first chair of the EAC Training and Materials Development Committee and an Executive Committee member of the EAC. She was a program evaluator on one of the very first "EC2000" visits and subsequently chaired several new criteria visits.
Briedis has been an AIChE Representative Director on the ABET Board of Directors and has been involved in the design teams for the new program evaluator and train-the-trainers training materials. She is a lead facilitator for the program evaluator training sessions. She also consults in the area of accreditation and assessment and evaluation and serves on the Board of the Hong Kong Institution of Engineers (HKIE). She was elected a Fellow of ABET in 2007, a Fellow of the AIChE in 2011 and a Fellow of ASEE in 2015. She is an ABET Senior IDEAL Scholar.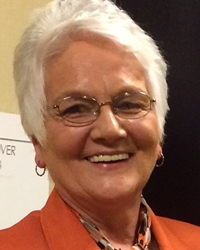 Gloria Rogers, Ph.D.
Gloria Rogers, Ph.D., is currently serving as a Senior Adjunct Director for Professional Offerings at ABET. She is also the Assessment and Data Analyst for Indiana State University's Physician Assistant program and Senior Scholar Emerita for the Higher Learning Commission (HLC) of the North Central Association. She has been providing workshops, webinars, seminars and institutes for the development of continuous quality improvement of educational programs and institutional effectiveness related to strategic planning for over three decades. She has been an external evaluator for major science, math, engineering, and technology initiatives and has served as Chair of two national advisory committees and been a member of numerous review panels for the National Science Foundation. She has served as a reviewer for the Fulbright Senior Scholars program and has been a special editor for two issues of the International Journal of Engineering Education.
Gloria has authored assessment‐related articles, given invited presentations at national and international conferences and facilitated workshops/seminars on over 80 campuses. In addition to her local and national involvement in assessment and educational reform, she has given invited presentations, consultations and workshops in 31 countries including a Fulbright Senior Scholar assignment in Lima, Peru. In 2008 she was named a Fellow of the American Society of Engineering Education for her contributions to the engineering education profession.
James Warnock, Ph.D.
James Warnock, Ph.D., received his bachelor's in biological sciences from the University of Wolverhampton, UK. Warnock earned his master's in biochemical engineering as well as his Ph.D. in chemical engineering from the University of Birmingham, UK.
During his doctoral studies, he spent two months as a research fellow in the Department of Chemical Sciences and Engineering at Kobe University, Japan. James relocated to Atlanta, GA, in 2003 and spent two years as a post-doctoral research fellow at Georgia Institute of Technology with a joint appointment between the School of Mechanical Engineering and the School of Biomedical Engineering.
James is currently the Founding Chair and a Professor in the School of Chemical, Materials and Biomedical Engineering at the University of Georgia. He is actively involved in engineering education research and has earned international attention for his work on using problem-based learning to enable students to develop their professional skills. In 2011, he was invited to present work at the Frontiers of Engineering Education Symposium, hosted by the National Academy of Engineering. Before coming to Athens, James served as a professor and associate dean for academic affairs at Mississippi State University's Bagley College of Engineering. In this role, he was responsible for coordinating the assessment activities of 11 engineering/computer science programs within eight departments.
In July 2011, he was invited to become the first Adjunct Director for Professional Development at ABET. He has consequently been involved in the planning, preparation and facilitation of numerous ABET workshops, including the one-day Program Assessment Workshops and IDEAL. He is an ABET Senior IDEAL Scholar.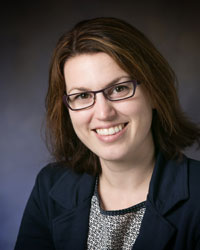 Jennifer "Jenny" Amos, Ph.D.
Jennifer "Jenny" Amos, Ph.D., joined the Bioengineering Department at the University of Illinois in 2009 and is currently a Teaching Associate Professor in Bioengineering and an Adjunct Associate Professor in Educational Psychology. She received her B.S. in Chemical Engineering at Texas Tech and Ph.D. in Chemical Engineering from University of South Carolina.
Amos has dedicated her career to engineering education research and researches k-12 outreach programs, integrating social science into engineering, as well as assessment methods.  She completed a Fulbright Program at Ecole Centrale de Lille in France to benchmark and help create a new hybrid masters program combining medicine and engineering and also has led multiple curricular initiative in Bioengineering and the College of Engineering on several NSF funded projects. In 2017, she joined the new Carle Illinois College of Medicine as Director of Assessment and Evaluation to help form the curriculum and assessment plans for this engineering-based college of medicine.
Amos has been a PEV for the Biomedical Engineering Society since 2012, is an IDEAL Scholar 2011 and has been leading program assessment workshops since 2012.
Alaa K. Ashmawy, Ph.D.
Alaa K. Ashmawy, Ph.D. is an engineering professor and researcher, a licensed engineering consultant and a global leader in higher education management. He currently serves as President, Daraya University, Egypt. He has over 30 years of professional experience in the U.S., Egypt and the UAE in higher education and engineering consulting. He was elected the 2020-2022 President of the International Federation of Engineering Education Societies (IFEES) and is a member of the Executive Committee of the Global Engineering Deans Council (GEDC). He also serves as Special Advisor to ABET's CEO, supporting the global engineering accrediting agency with its operations in the Middle East and North Africa.
From 2006 to 2020, Ashmawy was Dean of the School of Engineering at the American University in Dubai (AUD), where he also served as Professor of Civil Engineering. He currently holds a research professorship at the University of New Mexico in Albuquerque, and previously held teaching and research faculty positions at the University of South Florida and Georgia Tech, as well as visiting appointments in Mexico and Egypt. He is the recipient of the 2020 IEOM Society International's Distinguished Educator Award and the 2019 IEEE Education Society's EDUCON Meritorious Service Award. His research in environmental geotechnics and micromechanics of granular materials has been published in leading journals and earned over 1000 citations.
Ashmawy served as Program Evaluator for ABET's Engineering Accreditation Commission and as Congress Ambassador for the Dubai Convention Bureau. He is a member of numerous professional and civic organizations including ASEE, IEEE, ASCE, Sigma Xi and the American Business Council of Dubai. He earned his Ph.D. and master's degrees in civil engineering from Purdue University and his bachelor's degree with Honors and Distinction from Alexandria University.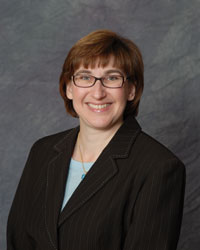 Elaine Cooney
Elaine Cooney is a Professor of Electrical and Computer Engineering Technology and Program Director of Electrical Engineering Technology at Indiana University Purdue University Indianapolis. She is former chair of the Department of Engineering Technology. Cooney received her Bachelor's of Electrical Engineering from GMI Engineering and Management Institute (formerly General Motors Institute) and her Master's of Science in Electrical Engineering from Purdue University.
As an ABET Senior IDEAL Scholar, she offers national workshops to engineering and engineering technology faculty members to develop and improve their academic assessment plans and promote the design of effective assessment processes, development of measurable learning outcomes and application of data collection and data reporting methods. As an Indiana LEAP Faculty Fellow, she promoted the success of engineering technology students by tuning the ET curriculum in the state of Indiana. Cooney is president elect of the Electrical and Computer Engineering Technology Department Chairs' Association, past chair of the Engineering Technology Leaders Institute, and former chair of the Women in Engineering Division of ASEE. Her areas of scholarship include engineering technology education assessment, improving engineering technology curriculum, analog circuits and signals and RFID. Currently, she is researching best practices in teaching and assessing critical thinking and problem solving.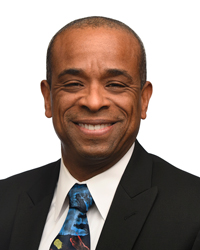 Kevin Huggins, Ph.D.
Kevin Huggins, Ph.D., is Professor of Computer Science and Analytics at Harrisburg University of Science and Technology. He is also a retired military officer who spent the early part of his career in military intelligence, with extensive experience in Latin America. The remainder of his career was dedicated to academia, primarily as a faculty member in the Department of Electrical Engineering and Computer Science at the U.S. Military Academy. While there, Kevin served as the Director of Research in Network Science as well as the Director of the Information Technology Program.
Additionally, Dr. Huggins was a visiting scientist at the École de Techniques Avancées in Paris, France, where he studied parallel algorithms for multiprocessor system-on-chip (MPSoC) architectures.
His current research interest lies at the intersection of data science and information security, exploring novel ways of securing computing systems by leveraging the enormous amounts of available data.
Fluent in Spanish and French, Kevin is also interested in international engineering education. He is currently developing partnerships in Europe and Latin America to enhance and increase international engagement opportunities for students at Harrisburg University. Also, while at West Point, he led multiple initiatives to improve the cultural and linguistic abilities of engineering students.
Huggins serves as a consultant for computing curriculum development and for fostering international collaborative research efforts in technology and engineering. Over the past decade Kevin has also served as a program evaluator, team chair and commissioner for the Computing Accreditation Commission (CAC).
Kevin earned his B.S. in computer science from the US Military Academy, a M.S. in computer science from the Naval Postgraduate School, and his Ph.D. in computer science from the École des Mines de Paris. He is an ABET Senior IDEAL Scholar.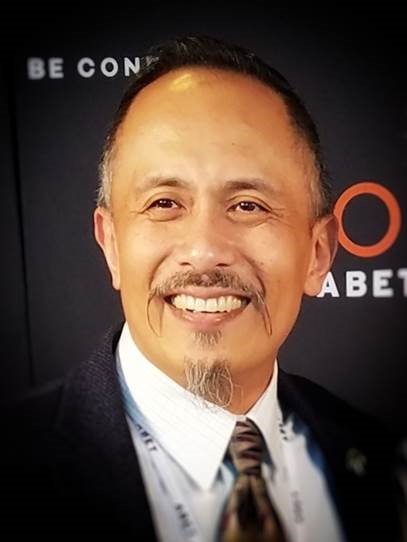 Ben Juliano, Ph.D.
Ben Juliano is a Professor of Computer Science at California State University, Chico. He served as the campus Interim Chief Institutional Research Officer and WASC Accreditation Liaison Officer and has served the College of Engineering, Computer Science, and Construction Management as Associate Dean in 2016, Interim Associate Dean in 2015-2016, Interim Dean in 2013-2015, Associate Dean in 2010-2013. He also served as Chair of the Department of Electrical and Computer Engineering in 2011-2013. In 2007-2013, serving as the college's Assessment Coordinator, he managed and facilitated all assessment, accreditation, and academic program review efforts for all 11 undergraduate programs (9 accredited) and 2 graduate programs offered in his college.
Ben was the Director of the Institute for Research in Intelligent Systems (IRIS) and Co-Director of the Intelligent Systems Lab (ISL) in his college. His research interests are in data visualization and predictive analysis, intelligent systems, data mining, and computational intelligence algorithms. He received his bachelor's in computer science from the University of the Philippines in Los Baños and his M.S. and Ph.D. in computer science and a certificate in cognitive science from Florida State University. He is an ABET Senior IDEAL Scholar and a WASC Assessment Leadership Academy alumni.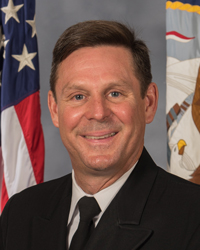 Owens Walker, Ph.D.
Owens Walker is an Assistant Professor in the Electrical and Computer Engineering Department at the United States Naval Academy. He has served as both the Assessment Chair and the Associate Chair for his department which includes 48 faculty and over 130 students. He successfully led the initial ABET accreditation of the computer engineering program and the reaccreditation of the electrical engineering program in 2012. He also served on the Executive Steering Committee for the Naval Academy's successful university-wide 2016 Middle States Commission on Higher Education (MSCHE) reaccreditation. Owens is a retired Naval Aviator and Navy Captain with more than 30 years of naval service spanning the North Atlantic, the Caribbean, the Indian Ocean, the Persian Gulf, and the Western Pacific.
Owens received his B.S. in Electrical Engineering from Cornell University in 1987 and both his M.S. and Ph.D. in Electrical Engineering degree from the Naval Postgraduate School, Monterey, California in 1995 and 2009, respectively.  He has been instrumental in the development of networking and cyber security course offerings at the United States Naval Academy and his current research work includes wireless networking, wireless security, computer security, and light-based communications. Owens is a senior member of the IEEE, a member of Eta Kappa Nu, and an ABET Senior IDEAL Scholar.