About the Award
Every ABET Expert promotes confidence in technical education. But those who truly embrace the power of our work and have a clear impact are named ABET Fellows.
The distinction of ABET Fellow is an honor that is conferred by our Board of Directors. It recognizes individuals that surpass normal expectation by dedicating notable time and effort to achieving our endeavors.
2019 Winners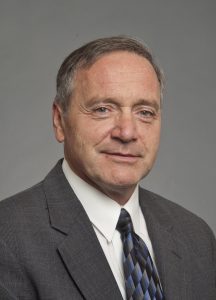 Wayne Bergstrom is a Principal Engineer and Assistant Chief Civil Engineer at Bechtel Infrastructure and Power. With more than 40 years of engineering experience in government service, private practice and EPC/turnkey design, he has had the opportunity to support critical infrastructure projects throughout the US and around the world. A registered professional engineer in five states, he has been named a Diplomate, Geotechnical Engineer by the Academy of Geo-Professionals and is a Fellow of ASCE.
Bergstrom began his ABET service in 1993 as a civil engineering program evaluator, and eventually served on 21 national and international evaluation teams, either as an ABET Program Evaluator or as Team Chair while a member of the Engineering Accreditation Commission. During his subsequent eight years on the ABET Board of Directors, he served terms on most of the Directors' standing committees, as well as the Global Council, Governance Structure Task Force 4, Building Acquisition Committee, and former Board Executive Committee. Chosen as President-Elect in 2015, he was the first Chair of the Board of Delegates under the restructured governance system and was ABET's 2016-2017 President.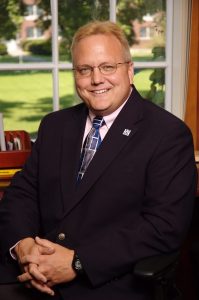 Scott Dunning is a professor of electrical engineering technology and director of the University of Maine School of Engineering Technology. He worked in industry as a power systems engineer for both General Electric and Bowater before joining academia. He previously served as the executive director of the Advanced Manufacturing Center at the University of Maine. He is a Fellow and previous national president of the Association of Energy Engineers (AEE). He is Chair of the Engineering Technology Council and a member of the Board of Directors for the American Society for Engineering Education (ASEE). He has authored multiple texts in the field of energy management.
Dunning has participated in 28 national and international program evaluation visits for the Engineering Technology Accreditation Commission (ETAC) of ABET since the 1990s. He served in each role of the Executive Committee officer chain of ETAC and also served several years as a support facilitator for program evaluator training.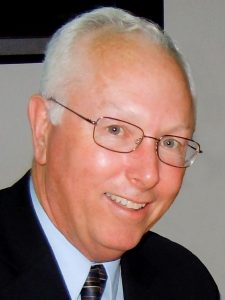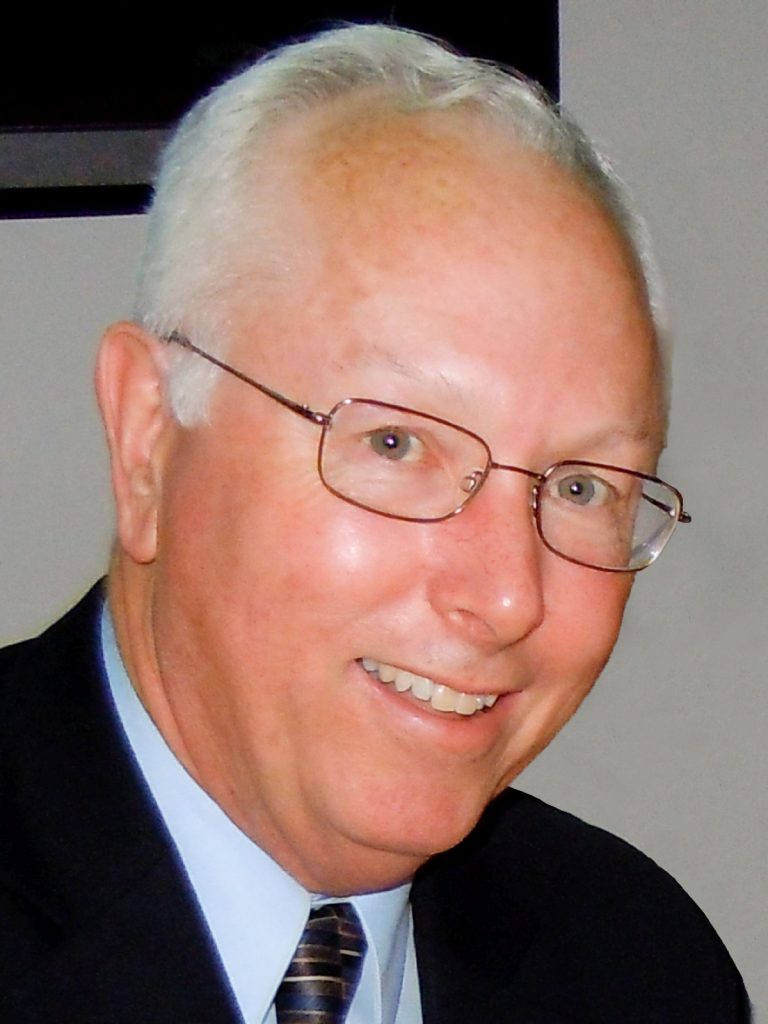 Jeffrey R. Keaton specializes in quantifying hazardous natural processes for siting and design of all types of facilities in all geologic environments and is particularly interested in quantifying uncertainty and variability in geologic observation and characterization. He has degrees in geological engineering, geotechnical engineering, and geology from University of Arizona, UCLA, and Texas A&M University, and is licensed as an engineer and as a geologist. Keaton has been employed by consulting firms for over 45 years, and in Wood's Los Angeles office since 2005, where he is a principal.
He serves on the editorial boards of Engineering Sustainability Journal (ICE UK), Quarterly Journal of Engineering Geology and Hydrogeology (The Geological Society of London), Bulletin of Engineering Geology and the Environment (IAEG), and Environmental and Engineering Geoscience (AEG & GSA). He is past president and honorary member of the Association of Environmental & Engineering Geologists, Fellow of the American Society of Civil Engineers and of the Geological Society of America. He currently serves as Past Chair of the Engineering Accreditation Commission of ABET.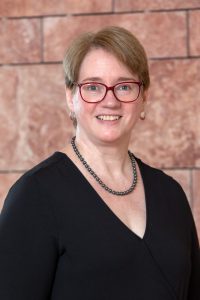 Ann Kenimer is the associate provost for undergraduate studies and a professor in the Department of Biological and Agricultural Engineering at Texas A&M University. She is a registered professional engineer in the State of Texas.
Kenimer has volunteered with the Engineering Accreditation Commission (EAC) of ABET since 2002. She has served as a support and lead facilitator for program evaluator candidate training since 2011, and also represented ABET as chair of a Washington Accord periodic review committee in 2017. Kenimer has served as a committee member and chair for the Southern Association of Colleges and Schools, Commission on Colleges. She is a Fellow of the American Society of Agricultural and Biological Engineers (ASABE), a former member of the society's board of trustees, and a current member of the ASABE Foundation board of trustees.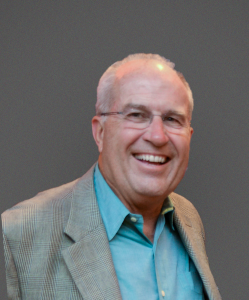 Kenneth Martin holds a bachelor's from St. Benedict's, an M.A. from Indiana University and a Ph.D. from the University of Notre Dame, all in mathematics. Mid-career, he also earned an M.S. in computing science education from the University of Evansville. In addition, he holds a certificate from the Institute for Education Management at Harvard University.
Martin served as associate professor and department chair at Gonzaga University, professor and department head at Valdosta State University, and founding director and professor of the Division of Computer and Information Sciences, as well as vice president for academic affairs, and professor at the University of North Florida (Emeritus as of 2019).
He began his service to accreditation in 1987 and has served on numerous visits as a program evaluator or as a team chair both domestically and internationally. Martin served as chair of CSAC prior to the integration of CSAB and ABET. He also served as CSAB President during the integration and helped lead the growth of these two successful organizations. Currently, he serves as the senior member of the Computing Area Delegation.
The Nomination Kit
The ABET Fellow Award, like all other ABET Awards, is given to a nominee selected by his or her peers. To learn more about the process and criteria involved, or to nominate one of your peers, download and review the nomination kit below. The deadline for nominations is April 20th, and only complete nominations with references will be accepted.
Award Benefits
Fellow award winners will be recognized at the 2020 ABET Awards in Baltimore, Maryland, on October 30, 2020. ABET will cover round trip travel and accommodations for award recipient and a guest to attend. Fellows will also be featured on our website and social media pages, as well as recognized in a press release.
Past Recipients
2018

Walter W. Buchanan, Mohammad H. Hosni, Stan Thomas
2017

David B. Beasley, Harold C. Grossman, John Andrew Orr, K.J. (Jamie) Rogers, John J. Sammarco
2016

Peter J. Carrato, Bret M. Clausen, Allen Parrish, Sarah A. Rajala
2015

Karan L. Watson, Winston F. Erevelles
2014

Douglas R. Bowman, David P. Kelly
2013

Barbara A. Price, Carol A. Richardson
2012

Warren R. Hill, Patrick J. Walsh, William J. Wepfer
2011

Henry R. Bauer, III, Gerald Engel, Michael S. Leonard, Gayle Yaverbaum
2010

Daniel J. Bradley, Robert L. Cannon, William E. Kelly
2009

Richard O. Anderson, Lawrence G. Jones, Arthur L. Price, Kay G. Schulze, Mary Leigh Wolfe
2008

Mario J. Gonzalez, Daniel B. Hodge, Robert M. Laurenson, Carl J. McHargue, Mark A. Pagano
2007

Della T. Bonnette, Phillip E. Borrowman, Daina M. Briedis, Susan O. Schall, A. Joseph Turner
2006

Patricia D. Daniels, Robert A. Herrick, David K. Holger, Doris K. Lidtke
2005

Susan E. Conry, Larry A. Kaye, Larry D. Nixon, Stuart H. Zweben
2004

Theodore A. Bickart, David E. Hornbeck, C.R. "Chuck" Pennoni
2003

E. Franklin Hart
2002

W. David Baker, Joseph L. Sussman
2001

Carl D. Avers, William G. Howard, James R. Welty
2000

Donald K. Anderson, Fred W. Emshousen,Ira D. Jacobson, Stanley I. Proctor
1999

M. Dayne Aldridge, Joseph A. Glad, Richard C. Seagrave
1998

Robert English, Jay Goldman
1997

Edward A. Parrish, Sam H. Wainwright, John A. Weese
1996

William S. Clark, James D. McBrayer, Elinor S. Pape, Christian E. G. Przirembel
1995

John T. Christian, Larry R. Foulke, Allen I. Ormsbee, Robert E. Schmidt, Richard F. Strickland
1994

L. Bryce Andersen, Eleanor Baum, Francis J. Cashin, Demetrius T. Paris, Lee W. Saperstein
1993

Jerrier A. Haddad, Raymond F. Neathery, Arnold M. Peskin, George D. Peterson, Winfred M. Phillips
1992

Leslie F. Benmark, John W. Enell, Durward R. Huffman, Robert H. Page, V. Thomas Rhyne, Roland E. Thomas
1991

Frank E. Cotton, Robert L. Echols, Sr., L.S. "Skip" Fletcher, Albert T. Kersich
1990

Robert R. Furgason, Robert D. Kersten, Ralph A. Morgen, David R. Reyes-Guerra, Lawrence J. Wolf
1989

George C. Beakley, Stephen R. Cheshier, C.B. Gambrell, Edwin C. Jones, J.B. Jones, Russel C. Jones, Harriet B. Rigas, Robert L. Seale, Leighton E. Sissom, David R. Wilder
1988

Paul Allmendinger, Robert B. Beckmann, Stanley M. Brodsky, George Burnet, Richard G. Cunningham, Richard P. D'Onofrio, E. Leon Dunning, Edward W. Ernst, Richard Forberg, Lyman L. Francis, Gordon H. Geiger, Donald W. Gentry, Joseph J. Gershon, Richard Grace, Linton E. Grinter, Arnold J. Gully, Carl Hall, Newman A. Hall, Walter Hartung, Richard R. Hazen, W. Scott Hill, Charles V. Kirkpatrick, James G. Knudsen, Melvin R. Lohmann, Hugh E. McCallick, Gordon H. Millar, James H. Mulligan, Jr., Gene M. Nordby, Irene C. Peden, Kenneth G. Picha, John W. Prados, Robert L. Reid, Paul E. Russell, Leo W. Ruth, William M. Sangster, Robert M. Saunders, Walter E. Thomas, James P. Todd, Richard J. Ungrodt, David A. VanHorn, Leland J. Walker, Ernst Weber, Ronald J. Williams, Robert L. Young