Board of Directors Listing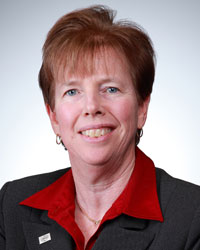 Mary Leigh Wolfe, PhD
ABET President
Professor and Head Biological Systems Engineering Department
Virginia Polytechnic Institute and State University
200 Seitz Hall (0303)
Blacksburg, VA 24061
mlwolfe@vt.edu
Read Bio

Mary Leigh Wolfe is professor and department head of biological systems engineering (BSE) at Virginia Tech. Over the course of her career, Wolfe has dedicated many years to serving the American Society of Agricultural and Biological Engineers (ASABE). This includes elected positions on the ASABE Nominating Committee, Board of Trustees and Board of Directors, as well as serving as the 2015-2016 ASABE president.

Wolfe began volunteering for ABET in 1991 as a Program Evaluator. Since then, she has participated at every level of ABET accreditation, including serving as 2007-2008 chair of the Engineering Accreditation Commission. She represented ASABE on the ABET Board of Directors from 2010-2015 and was ABET Secretary from 2015-2017. She is currently a member of ABET's Finance Committee and Claire L. Felbinger Award for Diversity and Inclusion Subcommittee.

Wolfe received her bachelor's and master's degrees in agricultural engineering from Virginia Tech and her doctorate in agricultural engineering from the University of Minnesota. She is a fellow of ABET, ASABE and the American Institute for Medical and Biological Engineering (AIMBE).
Wolfe loves the great outdoors and enjoys hiking and traveling.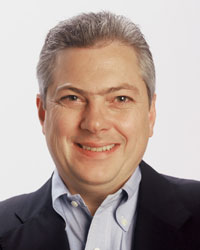 David P. Kelly, MS, MBA, PE
President-Elect
CSAB – Computing Sciences Accreditation Board
11 Mann Lot Road
Scituate, MA 02066
dkelly60@verizon.net
Read Bio

David P. Kelly, M.S., MBA, P.E., is the President and CEO of Bluefin Robotics a wholly-owned subsidiary of Battelle. He is responsible for the strategic direction and operational execution of the business. Bluefin Robotics is a full life-cycle provider of Autonomous Underwater Vehicles (AUV) and related technology to government, commercial and academic clients worldwide. Bluefin offers a complete line of AUVs including 9", 12" and 21" inch torpedo-shaped vehicles, a glider, and a hovering vehicle. In addition Bluefin provides power solutions to the underwater marketplace.

Prior to Bluefin, David was the Vice President and Product Line Manager of Battelle's Information Technology Solutions (ITS) Product Line. He was responsible for developing and executing the product line's strategy, delivering its programs, defining and implementing delivery processes, and recruiting and developing product line staff. The ITS product line provides information technology (IT) services to both government and commercial clients.

Prior to joining Battelle in 2002, David was a vice president at esoftsolutions, an IT consulting firm, where he managed the operation of the southwest region. He was responsible for strategy, business development and delivery for the region. The main business focus areas were web integration, e-learning and ERP system implementation.

Before esoftsolutions, David was an engineering manager at Raytheon and Texas Instruments working on defense electronic systems. In these assignments he managed engineering teams developing real-time software and embedded signal processing software across the full development lifecycle, and was responsible for the definition and deployment of software development processes and methodologies at the program and organizational level.

David has been involved in accreditation activities since 1995 and served as Chair of the Computing Accreditation Commission of ABET for the 2009-2010 cycle. He has served on the ABET Accreditation Council, which coordinates cross-commission activities. David has also been a member of several ABET ad hoc task groups examining accreditation for on-line and alternate delivery programs.

David is a senior member of the IEEE, a member of ACM, and a registered professional engineer in the State of Texas.

David holds a B.S. in Electrical Engineering from Worcester Polytechnic Institute, an M.S. in Computer Science from the University of Texas at Dallas, and an MBA from Southern Methodist University.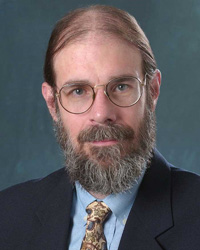 Michael R. Lightner, PhD
2017-18 President
Professor and Chair, Dept. of Electrical, Computer and Energy Engineering
University of Colorado at Boulder
Engineering Center
UCB 425, Rm. 1B-55
Boulder, CO 80309-0422
lightner@colorado.edu
Read Bio

Michael Lightner, PhD, is Professor and Chair of Electrical, Computer, and Energy Engineering at the University of Colorado, Boulder. He received his PhD from Carnegie Mellon, and BS (highest honors), MS, University of Florida, all in Electrical Engineering. He is Co-Director of the NIDRR funded Rehabilitation Engineering Research Center for Advancing Cognitive Technologies at the University of Colorado Health Sciences Center and Technology Director of Boulder Digital Works an innovative postgraduate digital media program. He has also served as Associate Dean for Academic Affairs for the College of Engineering and Applied Science.

For many years his research was focused on electronic design automation including simulation, synthesis, test, formal verification and optimization. He has also worked in signal processing, most recently on multi-rate adaptive filters. The last ten years have been spent focusing on assistive technology for people with cognitive disabilities. In this capacity he helped found and was Associate Executive Director of the University of Colorado Coleman Institute for Cognitive Disabilities, founded with a $250M gift from Bill and Claudia Coleman. He is currently Co-Director of the National Institute for Disability and Rehabilitation Research funded Rehabilitation Engineering Research Center on Advancing Cognitive Technologies. In these recent roles he has worked with a variety of government agencies and NGOs, and initiated the first IEEE Conference on the Future of Assistive Technology bringing together government, academe, industry, NGOs, public interest groups, and the public to address the needs in assistive technology over the next decade.

He was made a Fellow of the IEEE for his contributions to computer-aided design. He is also a Fellow of the American Institute for Medical and Biological Engineering. He has also received the College of Engineering Max Peters Award for Outstanding Service, the inaugural John and Mercedes Peebles Innovation in Teaching Award, and the College of Engineering Hutchinson Award for Outstanding Teaching in the College. He is the chair of the advisory board to the University Faculty Teaching Excellence Program. He has received the IEEE Circuits and Systems Society Golden Jubilee Medal, IEEE Third Millennium Medal, and the Distinguished Service Award from IEEE for serving as Editor of IEEE Transactions on Computer-aided Design.

Michael has a long career in IEEE including serving as President of the Circuits and Systems Society, Vice President for Technical Activities, Vice President for Publications Services and Products, the 2006 IEEE President and he is currently serving as Vice President for Educational Activities. He has served as Editor-in-Chief of the IEEE Transactions on Computer-Aided Design of Integrated Circuits, as Technical and General Chair of the International Conference on Computer-Aided Design. He currently is the education lead for the IEEE Cloud Computing Initiative and Chair of the IEEE Committee on Earth Observations. During his time as a volunteer for IEEE he served on the IEEE Executive Committee for 6 years and 9 years on the IEEE Board of Directors.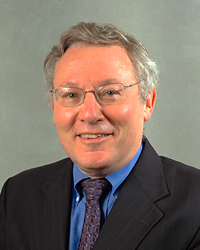 Stuart H. Zweben, PhD
Secretary
Professor Emeritus
The Ohio State University
Dept of Computer Science and Engineering
2015 Neil Avenue
Columbus, OH 43210
zweben.1@osu.edu
Read Bio

Stu Zweben is Professor Emeritus of Computer Science and Engineering at The Ohio State University.  He holds a B.S. in Mathematics from CUNY City College, an M.S. in Statistics and Computer Science from Purdue University, and a Ph.D. in Computer Science from Purdue. Prior to his retirement, he served as Associate Dean for Academic Affairs and Administration in Ohio State's College of Engineering for six years, and as chair of OSU's Computer Science and Engineering Department for 11 years. He held a faculty position at Ohio State for more than 37 years, with a research emphasis in software engineering.

Stu is a fellow and a former president of ACM (The Association for Computing Machinery), a fellow and former president of CSAB, and a fellow of ABET. He began his accreditation-related work when CSAB first formed in the mid-1980s as the organization that accredited computer science programs, and he served on CSAB's first accreditation commission.  After computing accreditation became the responsibility of ABET, Stu has been a PEV for both the Computing Accreditation Commission (CAC) and the Engineering Accreditation Commission of ABET, and a team chair for CAC.  From 2008-2009, he chaired CAC, and from 2009-2011, he chaired ABET's Accreditation Council.  In 2012, Stu received ABET's Linton E. Grinter Distinguished Service Award, ABET's highest honor.  He has consulted worldwide on accreditation and education-related matters, with both universities and other accrediting agencies.

Outside of ABET, Stu chairs the Computing Research Association's Survey Committee that produces the widely used annual Taulbee Survey of doctoral-granting computing departments in North America. He also serves on the steering committee for ACM's annual survey of Non-doctoral-granting Departments in Computing (NDC), and on the Council of Ohio's ACM-W Professional Chapter.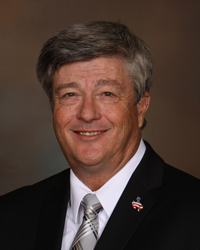 David L. Whitman, PhD, PE
Treasurer
8379 S Allison Street
Littleton CO 80128
whitman@uwyo.edu

Hamid Fonooni, PhD
Applied and Natural Science Area Director
Ergonomics Program Administrator University of California – Davis Cowell Hall
Davis, CA 95616
4205 Robinia Place
Davis, CA 95618
hfonooni@ucdavis.edu

Andrew T. Phillips, PhD
Computing Area Director
United States Naval Academy
Nimitz Library 10G
589 McNair Road
Annapolis, MD 21402
aphillips@usna.edu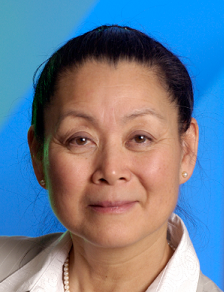 Dianne Chong, PhD
Engineering Area Director
Retired – VP, Boeing Research & Technology
2553 134th Avenue SE
Bellevue, WA 98005
dichong@msn.com
Read Bio

Dr. Dianne Chong was the Vice President in the Boeing Research and Technology organization in the Boeing Engineering, Operations & Technology organization. In this position she led special projects that impacted processes and program integration for the Boeing Enterprise.

Prior to this she was the Vice President of Materials, Manufacturing, Structures & Support in the Boeing Engineering, Operations & Technology organization. In this position she led the organization responsible for development and support of manufacturing processes and program integration for the Boeing Enterprise. She has also served as the Director of Materials & Process Technology for Boeing Commercial Airplanes. Dr. Chong was also the Director of Strategic Operations and Business for IDS Engineering. In this capacity, she was the lead director defining and implementing a solid strategy for all Boeing Engineering. She has also been the Department Head / team leader of MSE, liaison, and process control groups in Phantom Works and Integrated Defense Systems.

Dr. Chong received Bachelor's degrees in biology and psychology from the University of Illinois. She earned Masters degrees in physiology and metallurgical engineering. In 1986, Dr. Chong received her Ph.D. in Metallurgical Engineering from the University of Illinois. She also completed an Executive Master of Manufacturing Management at Washington University.

Dr. Chong has served as the St. Louis representative to Military Handbook 5 where she has chaired the Aerospace Users' Group and the titanium casting group. Dr. Chong is a member of TMS, AIAA, ASM International, SME, SWE, Beta Gamma Sigma, and Tau Beta Pi. She has been recognized for managerial achievements and as a diversity change agent. She was also recognized as an outstanding alumna of University of Illinois in 2006. Dr. Chong has been a member of the National Materials Advisory Board. She has served on the Board of Trustees and is a Fellow of the ASM International. In 2007-08, she served as the President of ASM International. She currently serves as the Chair of the Women in Materials Engineering Committee. Dr. Chong is currently serving on the SME Board of Directors and is a fellow of SME. She has received numerous technical and diversity awards.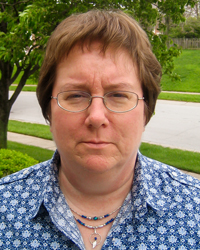 Larraine A. Kapka. PE
Engineering Technology Area Director
Professor
Sinclair Community College
444 W. 3rd Street
Dayton, OH 45402
larraine.kapka@sinclair.edu
Read Bio

Larraine Kapka's engagement with ABET came about in 2004 when, during an ABET visit to her school, she was recruited as an ABET evaluator. Since then she has been a Program Evaluator, Team Chair, and Delegate and is currently the Engineering Technology Area Director. She currently serves on the Accreditation Training Council's Education Committee and is a PEV Candidate Support Facilitator.

A licensed professional engineer in Ohio, Larraine holds a BSMME degree from the University of Missouri, an MSME from the University of Dayton, and an MS Industrial Management from Central Missouri University. Larraine is active in both ASHRAE and ASME, serving on the ASME Committee for Engineering Technology Education. She is also an exam writer for the Thermo/Fluids PE exam. While working for a Department of Energy Contractor, received Federal Energy Efficiency Award and DOE Energy Management awards. She is a proud veteran of the United States Air Force.

Larraine is currently a Professor at Sinclair College in Dayton, Ohio, where she previously held positions as Department Chair and Assistant Dean. She lives with her husband Gary and they have 2 (soon to be 3) grandchildren.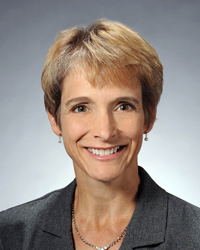 Kristen P. Constant, PhD
At-Large Director
Iowa State University
2750 Beardshear Hall
613 Morrill Road
Ames, IA 50011
constant@iastate.edu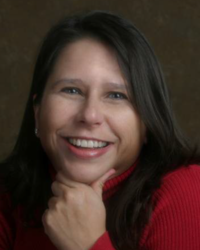 Janice M. Zdankus
At-Large Director
VP, Customer Experience & Quality, Knowledge Mgmt, Enterprise Group
Hewlett Packard Enterprise
3000 Hanover Street
Mail Code 2305
Palo Alto, CA 94304-1100
janice_zdankus@hpe.com
Read Bio

Janice Zdankus is vice president of Infrastructure Software and Blades Service in the Technology Solutions Group at HP. She is responsible for profitable revenue growth and customer satisfaction of worldwide software support services, a high-growth segment of the HP Services portfolio. She is also responsible for customer experience and quality for the company's Enterprise Infrastructure Software products.

Previously, Zdankus led Worldwide Warranty Planning and Strategy for the Enterprise Storage and Server Group at HP. Prior to that, she was senior research and development director leading the diagnostics management laboratory. Since first joining HP in 1985 as a software design engineer, Zdankus has held several other senior leadership positions in marketing, support and business planning.

Zdankus earned bachelor degrees in computer science and industrial management from Purdue University. She also holds a Masters of Business Administration from Santa Clara University in California.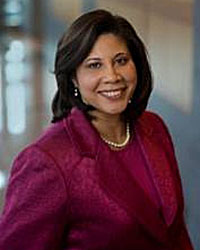 Nicole Chestang
Public Director
Principal
Nicole Chestang & Associates, LLC
11665 Gilman Lane
Herndon, VA 20170
nchestang1@verizon.net
Read Bio

Nicole Chestang is Executive Vice President of the GED Testing Service® a joint venture between the American Council on Education (ACE) and Pearson. In her role as Executive Vice President, Ms. Chestang oversees national and state outreach initiatives, government relations, public affairs and external communications. She formerly served as Vice President of ACE and Executive Director of the GED Testing Service. As Executive Director, Chestang led the strategic realignment of the testing service and became the organizational champion and spokesperson for the GED 21st Century InitiativeTM that aims to ensure that more adult learners in the GED® pipeline are career and college ready.

Prior to joining ACE, Chestang also worked as chief operating officer and executive vice president of the Graduate Management Admission Council® (GMAC®), a nonprofit international association and sponsor of the Graduate Management Admission Test® (GMAT®) used for admission to MBA programs around the world.

Ms. Chestang has been recognized for her leadership in creating access to education, pipeline development and diversity by a number of leading national organizations, along with a host of colleges and universities. In addition to her service to ABET, she serves as a Trustee of the Edwin Gould Foundation. She has also served on the boards of The Washington Campus, The PhD Project Association, the Friends of the National Zoo as well as the Corporate Advisory Board of the Historically Black Colleges and Universities Business Deans Roundtable.

Ms. Chestang received a Bachelor's degree in psychology from Wayne State University and an MBA from the Olin School of Business at Washington University, in St. Louis.