Our Senior Director of Global Communications and Marketing Danielle Duran Baron has been selected for the American Society of Association Executives' (ASAE) 2016-2018 Diversity Education Leadership Program (DELP) class.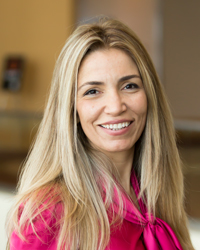 Baron is one of the 12 individuals, each from under-represented identity groups, hand-selected to join an accelerated leadership development program. DELP Scholars are selected based on their professional achievements and leadership skills. This two-year professional program has a strong focus upon education, mentoring, and volunteer service in the association community.
Since taking responsibility for Global Communications and Marketing in 2013, Baron has had a significant impact on the quality and scope of our strategic outreach. She led the organization's award-winning rebranding campaign in 2015 and is now leading initiatives to broaden awareness of ABET accreditation and to increase the visibility of our brand among stakeholders all over the world.
For more information about DELP, visit the ASAE website.
About ABET
ABET is a forward-thinking, purpose-driven organization recognized by the Council for Higher Education Accreditation. All over the world, ABET accredits college and university technical programs committed to the quality of the education they provide their students.
Based in Baltimore, we are a global company, with more than 3,500 programs in 29 countries in the areas of applied science, computing, engineering and engineering technology at the associate, bachelor and master degree levels.