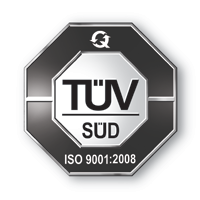 Baltimore — With more than 3,400 programs at nearly 700 institutions in 28 countries holding themselves to the standards of ABET accreditation, ABET, the global accreditor of college and university programs, recently took on that same challenge by achieving ISO 9001:2008 certification.
"Our commitment to quality and excellence is part of our culture. And to underscore that commitment, we put our accreditation processes through the intense review of outside quality experts," said Michael K.J. Milligan, ABET Executive Director and CEO. "I'm extremely pleased to announce that our accreditation processes have been certified as ISO 9001 compliant. We are one of a very few accreditors world-wide that can make that claim, and it demonstrates that, as an organization, we practice what we preach."
Much like ABET accreditation, ISO certification is an internationally recognized standard of quality. The quality management system that ABET developed in the process will enhance its ability to constantly identify new ways to improve while aligning more closely with the assessment model at the core of accreditation.
"Our accreditation criteria and processes assure confidence in those that trust our product and our recent ISO certification will only help strengthen that," Milligan continued. "Programs accredited by ABET allow industry to tackle the future, reassured that the people they hire have the qualities they need to turn visions into realities, problems into solutions and challenges into successes."
By holding the accreditation process to the same type of third-party review that ABET itself promotes, constituents can be more fully assured that ABET accreditation is an authentic gauge of quality.
"For the past 18 months, our team worked very hard to achieve this certification. ISO 9001:2008 focuses on all aspects of the quality management system and continuous improvement. It also provides a structure and tools for ABET and other organizations to ensure that their products and services consistently meet the growing expectations of programs and institutions worldwide," explained Jessica Silwick, ABET Comptroller and ISO Project Manager and Lead Internal Auditor.
Contact
Ryan Garvin, 410.843.7170
comms@abet.org
_____________
About ABET
ABET is a nonprofit, non-governmental organization with ISO 9001:2008 certification. We accredit college and university programs in the disciplines of applied science, computing, engineering, and engineering technology at the associate, bachelor, and master degree levels.
With ABET accreditation, students, employers, and the society we serve can be confident that a program meets the quality standards that produce graduates prepared to enter a global workforce.