Training for Program Evaluators and Team Chairs is offered throughout the year via online training courses and webinars. Official training modules are located in Brightspace; you must be enrolled in the training for authorization. Please contact ABET's Training Manager for more information.
After completing the ABET Program Evaluator application and being nominated by one of our professional and technical societies, you will participate in Program Evaluator Candidate (PEVC) Training. This is ABET's online training course for prospective Program Evaluators and is designed to simulate the actual ABET program review process. Successful completion of PEVC Training is important in becoming an ABET Program Evaluator. The entire PEVC Training process consists of three separate steps:
An online learning experience
Face-to-face facilitated instruction
Society-specific training (if applicable)
The online portion of PEVC Training typically takes 20-25 hours and requires written work and the completion of three (3) end-of-module proficiency assessments. After the online training is complete, PEVCs then attend Face-to-Face Training, which is a one-and-a-half day experiential workshop that simulates an on-site visit.
PEVCs who successfully complete both the online and Face-to-Face Training may then be selected by his/her Member Society to serve as a Program Evaluator. Some societies require additional specialized training, which is conducted separately by the Member Society.
The entire PEVC Training process begins in March and ends in June. The online training must be completed at least four (4) weeks before the Face-to-Face Training.
Click here to download a PDF of the 2019 PEVC Online Training Modules.
This is ABET's online training course for Program Evaluators assigned to evaluate a program. The Pre-Visit Preparation Training provides critical updates on Commission-specific changes that will affect the review process, as well as updates to policy, procedures and campus visit logistics. Program Evaluators are required to complete this training at least three (3) weeks before their assigned visit. This course is available for the duration of each accreditation cycle.
This is ABET's online recertification training course for Program Evaluators who have been inactive for more than two (2) years or who have not completed formal training in the past five (5) years. It is designed to ensure consistency in the review process by providing Program Evaluators an opportunity to reconnect with the accreditation process, as well to become current with the latest updates to ABET criteria, processes and procedures.
This ABET training program is a primer for Program Evaluators participating in accreditation visits outside the United States. It can also be used as refresher training for those who have previously participated in accreditation visits to programs outside the United States. This course is available online and is to be completed at least three (3) weeks before the assigned visit.
Many successful Program Evaluators ascend into leadership roles within ABET as Team Chairs (Commissioners). This training is available online and should be completed by newly appointed Team Chairs approximately six (6) weeks before the annual July Commission Meeting.
This standard refresher training for CAC Commissioners will enable us to more productively use commission meeting time in July for topics that need deeper discussion. This training is online and should be completed by CAC Commissioners prior to the Summer Commission Meetings held in July each year.
Most programs today use an LMS (Learning Management System) such as BlackBoard, Canvas, Moodle, or Desire2Learn. Additionally, many programs are wholly or partially online. This courses contains a webinar and resources that provide useful insights, tools, and tricks to prepare volunteer experts for a visit with online components.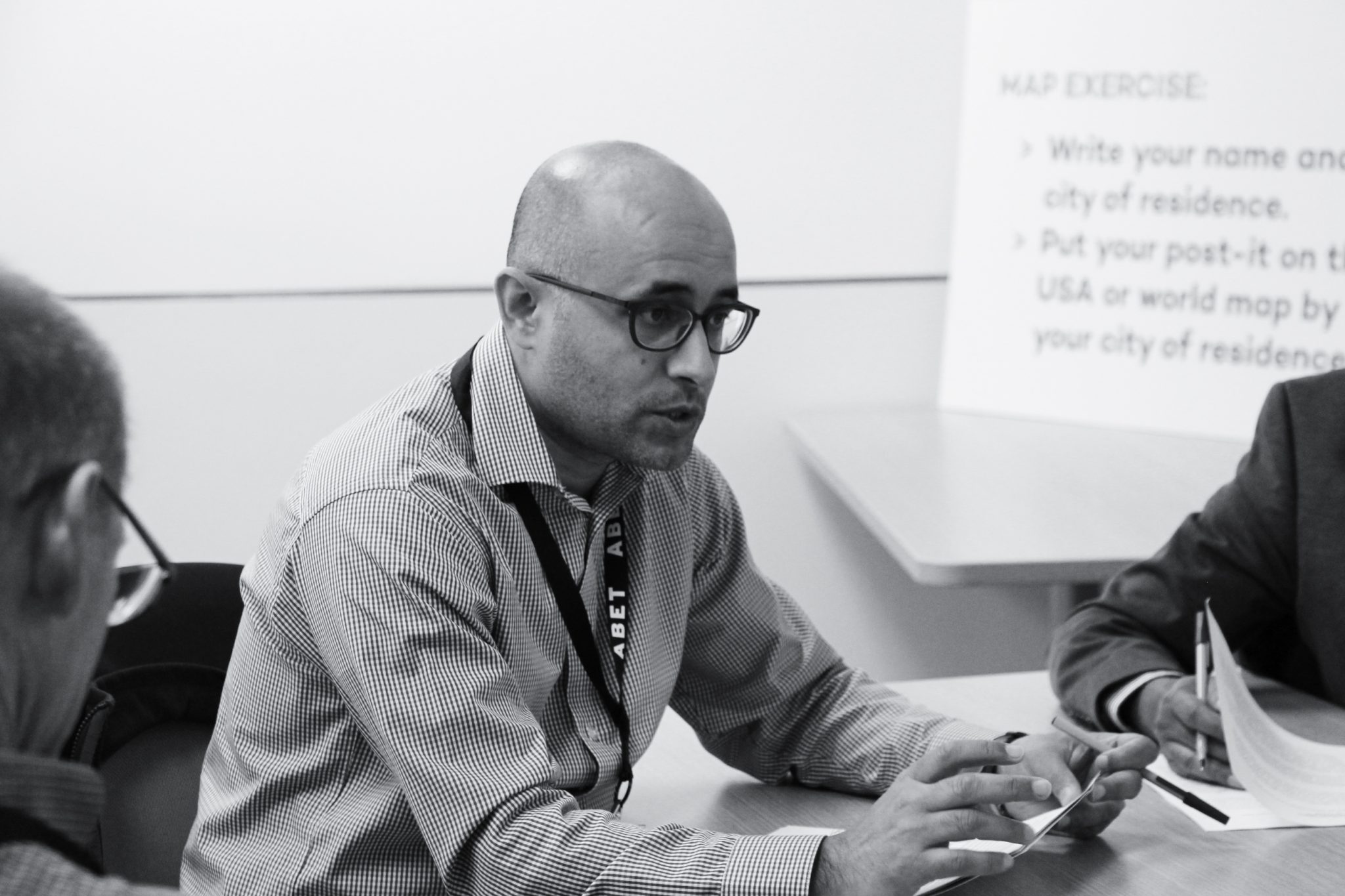 Facilitator & Mentor Training
Facilitators and Mentors assist in training and evaluating Program Evaluator candidates. Facilitators and Mentors are nominated for their positions and participate in training by invitation only.
Training Facilitator Training
This training program familiarizes new facilitator trainees with the materials used in PEVC Training and their roles in the PEVC Training process. New Facilitators must attend a webinar and a half-day training. Prior to attending the Face-to-Face Training for PEVCs, each facilitator trainee must attend one of the PEVC Training sessions as an observer.
This training is by invitation only.
Training Mentor Training
Training Mentor Training is designed for all experienced PEVs assigned to be Training Mentors. The course consists of a webinar that covers the roles and responsibilities of ABET Training Mentors and brings Mentors up-to-date on all recent changes to the training material and procedures.
This training is by invitation only.