Licensure, Registration & Certification
Graduates of ABET-accredited programs who work in applied and natural science, computing, engineering and engineering technology can seek professional recognition by enhancing their credentials through licensure, registration and certification programs where appropriate. Graduation from an ABET-accredited program is increasingly a required minimum credential for such professional recognition.
ABET's Role
ABET does not provide licensure, registration or certification services for individuals. However, throughout our history, we have contributed significantly to the education of students who later seek official recognition of their qualifications to serve the public.
In the United States, for example, where professional licensure for the engineering and surveying professions is regulated at the state level, graduation from an ABET-accredited program is almost universally required to validate the educational experience of applicants. In states where non-ABET graduates are permitted to be licensed, an additional four to eight years of work experience may be required.
Many jurisdictions require graduation from an ABET-accredited program as a minimum qualification for registration to practice because it signifies preparation for entry into the profession. For example, United States Patent and Trademark Office (USPTO) requires applicants in computing to have graduated from an ABET-accredited program before they are eligible to sit for the Examination for Registration to Practice in Patent Cases.
To promote the global career mobility of technical professionals, we participate in a number of Mutual Recognition Agreements (MRA). Graduates of programs accredited by an agency that is a signatory to these MRAs may be recognized for the purposes of licensure, registration or certification.
Why Seek Professional Licensure, Registration or Certification?
Because such recognition:
Demonstrates your competency, qualification and expertise in professional practice.
Shows your commitment to understanding professional, ethical and societal responsibilities.
Emphasizes the protection of the public health, safety and welfare within society.
Licensure and certification, however, differ in terms of legal status.
Licensure refers to the demonstration of ability or knowledge required by law before being allowed to perform a task or job.
Certifications earned from professional societies provide important opportunities for recognition of an individual's professional knowledge and experience that are portable and that can provide feedback on the knowledge transfer that occurs within academic programs.
If you are interested in pursuing professional licensure, registration, and certifications, we encourage you to check out the following resources: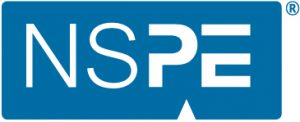 The National Society of Professional Engineers (NSPE) offers information and resources for licensed and soon-to-be licensed Professional Engineers.

The National Council of Examiners for Engineering and Surveying (NCEES) develops and administers the exams used for engineering and surveying licensure throughout the country. Exam requirements for each state, as well as information on how to become licensed, is available at ncees.org.
Learn More
Explore the websites of our member societies and other organizations to obtain more detailed information about licensure, registration, and certification in your professional field:

NICET Technologist Certification
NICET offers certification programs for engineering technicians and technologists in the areas of civil engineering technology and electrical and mechanical systems engineering technology.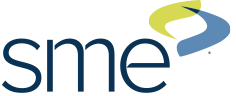 SME
SME, a nonprofit association of professionals, educators and students committed to promoting and supporting the manufacturing industry, offers several certification programs for manufacturing professionals.