On Friday, November 1, seven individuals and one program were honored at the 2019 ABET Awards Celebration in Baltimore, Maryland.
As an organization committed to inspiring excellence in technical education, we admire and applaud remarkable achievements. When we identify truly exceptional efforts by individuals, institutions or organizations, we honor them with one of four major awards.
2019 Linton E. Grinter Distinguished Service Award
SUSAN E. CONRY
For leadership contributing to the integration of computing accreditation into ABET and to the harmonization of criteria and activities among the ABET commissions.  Her persuasive actions during two decades of accreditation activities, including service as Chair of the EAC Criteria Committee, Chair of the ABET Accreditation Council Training Committee, Chair of the EAC, and Past Chair of the EAC, have made significant and lasting contributions to the improvement of ABET's accreditation activities.
2019 ABET Fellow Award
WAYNE R. BERGSTROM
For exceptional service and leadership in the implementation of ABET's governance structure to assure future success.
SCOTT C. DUNNING
For sustained contributions and leadership in support of engineering technology education.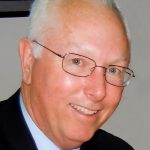 JEFFREY R. KEATON
For outstanding leadership in support of criteria change and for advocacy and awareness of safety protocols.
ANN LEE KENIMER
For outstanding leadership in enhancing the quality, relevance and impact of ABET accreditation on a global scale.
KENNETH E. MARTIN
For sustained contributions to ABET in PEV training, governance restructuring, criteria revision, service on the Computing Area Delegation and leading the integration of computing disciplines into ABET.
2019 Claire L. Felbinger Award for Diversity and Inclusion
YVETTE E. PEARSON
For advancing engineering to ensure equitable opportunities for systemically marginalized groups, especially women, racial and ethnic minorities, and people with disabilities, through education and advocacy.
2019 ABET Innovation Award
VERTICALLY INTEGRATED PROJECTS (VIP) CONSORTIUM
For community-building around and dissemination of the Vertically Integrated Projects model, a scalable, cost-effective approach to undergraduate research adopted by 35 colleges and universities in the U.S. and abroad.