During the Spring Governance Meetings on Mar 26, the ABET Board of Delegates, which is comprised of representatives from each of ABET's 35 member societies, elected 2022-2023 officers. Hamid Fonooni was elected as the 2022-2023 ABET President-Elect. Reelected officers are David Whitman as Treasurer, Barbara Price as Secretary and Ellayne Ganzfried as Public Director. They will be inaugurated during the Fall Governance Meetings later this year.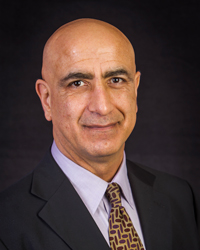 Hamid Fonooni, Ph.D., CPE is currently serving as the director of the Ergonomics Program in Occupational Health Services at the University of California-Davis. Prior to his appointment at UC Davis, he served as the director of Master of Science in Occupational Safety at East Carolina University, Greenville, North Carolina for 10 years, and from 1995-2006, he served as the director of Master of Environmental Health and Safety Program at the University of Minnesota Duluth. He has 22 years of experience working in academia, plus 13 years of industrial experience, which includes eight years working as a senior ergonomics engineer for the Ohio Division of Safety and Hygiene serving industries in Northwest Ohio. In addition, he has provided consultation in the areas of ergonomics, process improvement and risk management to industries in Northern Minnesota and Eastern North Carolina.
Fonooni received his doctoral and master's degrees in Mechanical Engineering from University of Cincinnati and his undergrad degree in Mechanical Engineering Technology from Indiana State University. He has published numerous articles, book chapters, papers and technical reports related to occupational ergonomics, biomechanics and occupational safety.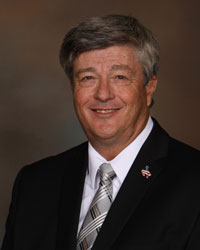 David L. Whitman, Ph.D., P.E. received his B.S. degree in Electrical Engineering from the University of Wyoming (UW). He also received his Ph.D. degree in Mineral Engineering from UW. He worked in the synthetic fuels arena prior to becoming a faculty member in Petroleum Engineering at UW in 1981. From 1989 to 2005, he was the Associate Dean of Academics and from 2005 to 2016 a professor of Electrical and Computer Engineering. He retired in May 2016 as an emeritus faculty member. He received UW's College of Engineering Outstanding Undergraduate Teaching Award in 1990 and 2004 and the ASEE Rocky Mountain Section Outstanding Teaching Award in 2001. He is currently a Past President of the National Council of Examiners for Engineers and Surveyors (NCEES) and an active member of ASEE. From 2012-2018, he was the NCEES representative to either the ABET Board of Directors or the ABET Board of Delegates, has been a member of ABET's Global Council, Finance Committee, Nominations Committee and Governance Task Force 3. Whitman was also the Engineering Accreditation Delegation secretary.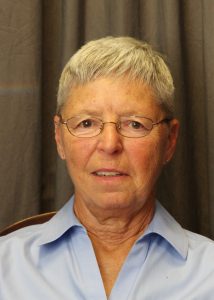 Barbara Price, Ph.D. received her B.S. degree in mathematics from Grove City College and her M.S. and Ph.D. degrees in statistics from Virginia Tech. Her academic career began at New River Community College and included positions at Radford, Mississippi State, Lynchburg College, Winthrop and Georgia Southern.
At Georgia Southern, Price served as department chair in the College of Business Administration, founding director of the School of Information Technology and professor of quantitative analysis. She served as a Fulbright Lecturer at the University of Debrecen, Hungary. She was recognized as a Fellow of CSAB and a Fellow of ABET in 2013.
Price's ABET service includes membership on the Computing Area Delegation and the Board of Delegates, Lead/Support Facilitator for PEVC Training, CAC Team Chair, member of the Accreditation Council Training Committee and CAC Chair for the 2012-2013 cycle.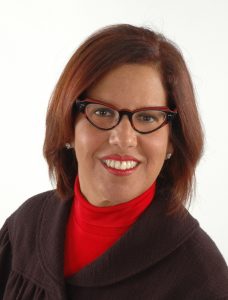 Ellayne S. Ganzfried, M.S., CCC-SLP is a speech-language pathologist. She is a Clinical Associate Professor and the Director of the Speech, Language, and Hearing Center at Pace University. Ganzfried was the former Executive Director of the National Aphasia Association. She has her own consulting company, E&I Associates, Inc. and is a consultant for rehabilitation and not-for profit organizations. She is Past President of the NYS Speech Language Hearing Association (NYSSLHA), Long Island Speech Language Hearing Association (LISHA) and the Council of State Association Presidents for Speech Language Pathology and Audiology (CSAP). Ganzfried is a Fellow of the American Speech Language Hearing Association (ASHA) and a Distinguished Fellow of the National Academies of Practice. She was a site visitor for ASHA's Council on Academic Accreditation (CAA) and a practitioner member of the CAA for four years. Ganzfried served as the Public Commissioner for the Applied and Natural Science Accreditation Council of ABET from 2010-2020. She is currently serving as the Public Director on ABET's Board of Directors. Ganzfried has created and managed several speech, hearing and rehabilitation programs in New York and Massachusetts. She has been involved with interprofessional education and interprofessional practices throughout her career. She is the co-author of the book "The Word Escapes Me- Voices of Aphasia." Ganzfried has written articles and presented regionally, nationally and internationally on a variety of topics including aphasia, communication, rehabilitation, accreditation and leadership skills.