Baltimore – On March 14, the ABET Board of Delegates elected 2020-2021 officers during the Spring Governance Meetings. The newly elected officers are William Wepfer as 2020-2021 ABET President-Elect and Charles Menke as At-Large Director. Gillian Bond was re-elected as ABET Secretary and David Whitman as ABET Treasurer. They will be inaugurated during the fall 2020 ABET Board of Directors Meeting.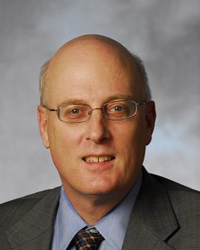 2020-2021 ABET President-Elect William J. Wepfer, Ph.D., served as the Eugene C. Gwaltney Jr. School Chair and Professor in the George W. Woodruff School of Mechanical Engineering at Georgia Tech from 2008 to 2018. Wepfer's research covered the areas of thermal systems, heat transfer and thermodynamics. Wepfer is a Fellow of the American Society of Mechanical Engineers (ASME), ABET and the American Society of Heating, Refrigerating and Air-Conditioning Engineers (ASHRAE) and a member of the American Society for Engineering Education (ASEE).
He was a member of the Engineering Accreditation Commission (EAC) of ABET for 12 years and served as Chair of the EAC during the 2014-15 accreditation cycle. Wepfer served on the Board of Governors of ASME (2016-19) and represents ASME on the ABET Board of Delegates. He has served departmental advisory boards at Pennsylvania State University, Johns Hopkins University, University of Wisconsin-Madison and Marquette University. After 38 years of service, Wepfer retired from Georgia Tech on April 1, 2018, and holds the title of professor emeritus. He resides in Atlanta, Georgia, with his wife, Lynne.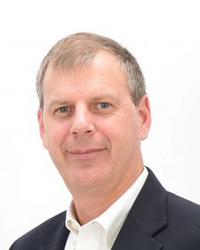 Charles Menke was elected to become 2020-2021 At-Large Director. Menke has 30 years of experience with Caterpillar Inc., a Fortune 100 corporation and the world's largest construction equipment manufacturer. He currently holds dual roles at Caterpillar as Machine Development Manager and Earthmoving Quality Manger.
Since joining Caterpillar in 1990, Menke has worked on the design and development of Caterpillar machines, holding leadership positions of increasing responsibility throughout his career. These positions include Drivetrain Development Laboratory Manager, Applied Research Manager and Global Proving Ground Manager. His current responsibilities include management of Caterpillar's Peoria Proving Ground facility and quality oversight and leadership for Caterpillar's global earthmoving business.
Menke is past Chair of ABET's Industry Advisory Council where he also served as a member from 2009 to 2019. He holds a Bachelor of Science degree in Mechanical Engineering from Marquette University and a Master's in Mechanical and Aerospace Engineering from the Illinois Institute of Technology.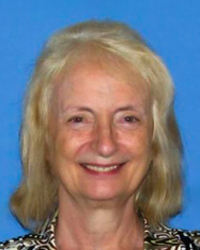 Gillian Bond, Ph.D., will begin her second one-year term as ABET Secretary. She is Professor Emerita of Materials and Metallurgical Engineering at New Mexico Tech. Bond holds a B.Sc. and M.Sc. from Imperial College, London University, and a Ph.D. from the University of Bath in the U.K.
Bond has been involved in ABET accreditation activities for 20 years, as a Program Evaluator for the Minerals, Metals & Materials Society (TMS) as well as the American Ceramic Society (ACerS). She has also served as chair of the TMS Accreditation Committee. Her other volunteer activities with ABET have included: serving eight years (2006-14) on the EAC, the last three as a member of the EAC Executive Committee; chairing the EAC Training Committee; serving on the Global Council; serving as a support facilitator for ABET Program Evaluator Candidate Training; and participating in EAC Readiness Reviews.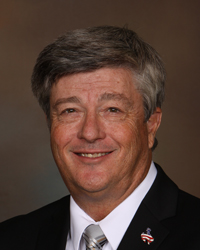 David L. Whitman, Ph.D., P.E., will serve his third term as ABET treasurer. Whitman received his B.S. degree in electrical engineering from the University of Wyoming (UW). He also received his Ph.D. degree in mineral engineering from UW. He worked in the synthetic fuels arena prior to becoming a faculty member in petroleum engineering at UW in 1981. From 1989 to 2005, he was the associate dean of academics and from 2005 to 2016 a professor of electrical and computer engineering. He retired in May 2016 as an emeritus faculty member. He received UW's College of Engineering Outstanding Undergraduate Teaching Award in 1990 and 2004 and the ASEE Rocky Mountain Section Outstanding Teaching Award in 2001. He is currently a Past President of the National Council of Examiners for Engineers and Surveyors (NCEES) and an active member of ASEE. From 2012-2018, he was the NCEES representative to either the ABET Board of Directors or the ABET Board of Delegates, has been a member of ABET's Global Council, Finance Committee, Nominations Committee and Governance Task Force 3, was the Engineering Accreditation Delegation secretary and, for the past two years, has been the ABET treasurer.