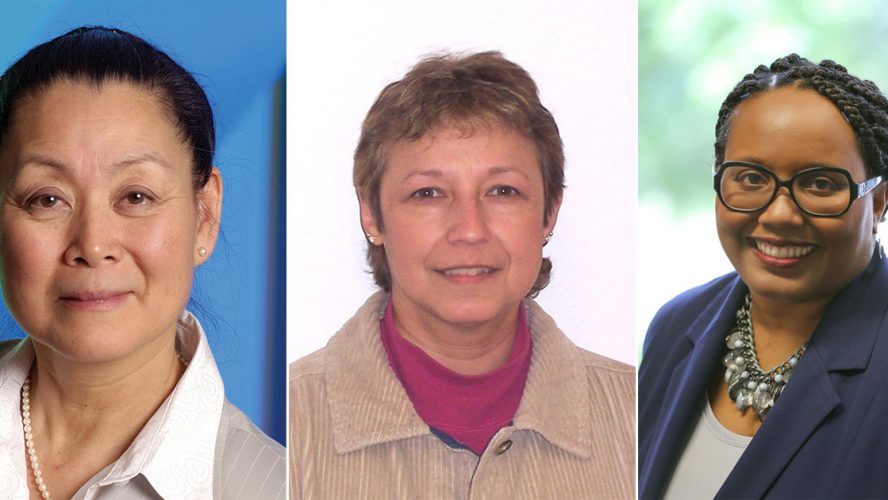 Members of the ABET community have recently been featured in news articles highlighting their voices in diversity, equity and inclusion.
ABET Experts Mel Cossette, Dianne Chong, Ph.D., and Yvette E. Pearson, Ph.D., P.E., F.ASCE, were recently interviewed for Mediaplanet's "Women in Leadership" campaign. In Three Leaders in Engineering Explain Why We Need More Women in the Industry, the ABET Experts share barriers women of color face to reaching the top of their fields, and why it's so important to include diverse perspectives in engineering.
SWE Magazine, the official magazine of the Society for Women Engineers (SWE), recently published two articles featuring ABET Experts in its latest Fall 2020 issue.
How do we create systemic change? features ABET Past President and IDEA Council Chair Mary Leigh Wolfe, Ph.D., and ABET Executive Director and CEO Michael K.J. Milligan, Ph.D., P.E., C.A.E. In the article, they discuss ABET's role and actions to promote diversity and inclusion in STEM higher education.
SWE magazine spoke with deans of two very different engineering schools for Women Engineering Leaders in Academe 2020, including ABET Expert Jenna Carpenter, Ph.D. Carpenter, the founding dean of the School of Engineering at Campbell University, shared her insights in the midst of a challenging time for higher education, as well as ideas and perspectives on how she's preparing her students with the skills to succeed in the 21st century environment.
Join our mailing list to stay up to date with the latest news from ABET >