As the world celebrates International Women's Day today, with a challenge to #PressforProgress, I can't help but think about all of the strong women who made enormous personal sacrifices to advance the field of STEM — long before there were any movements supporting their efforts.
I think about Edith Clarke, who became the first professionally employed female electrical engineer in 1922 and space scientist and mathematician Katherine Johnson, who recently had her life and career portrayed in the blockbuster movie Hidden Figures. I think about Marie Curie, Sally Ride, Dian Fossey, Admiral Grace Hopper. So many of these trailblazing women in science have been a source of inspiration to me, and so many others.
But I also think about the many talented and committed women who are part of my life — all of the women who #PressforProgress as the course of normal business, even though they'll likely never appear in the pages of a high school textbook. I think about the women I've known in my life who serve as role models for girls and young women in STEM, who have opened doors for others by being the nontraditional students that we say we must now support in order to "lift all boats." Through it all, one very strong woman comes to mind: my wife Alison, the perfect example of a trailblazing woman.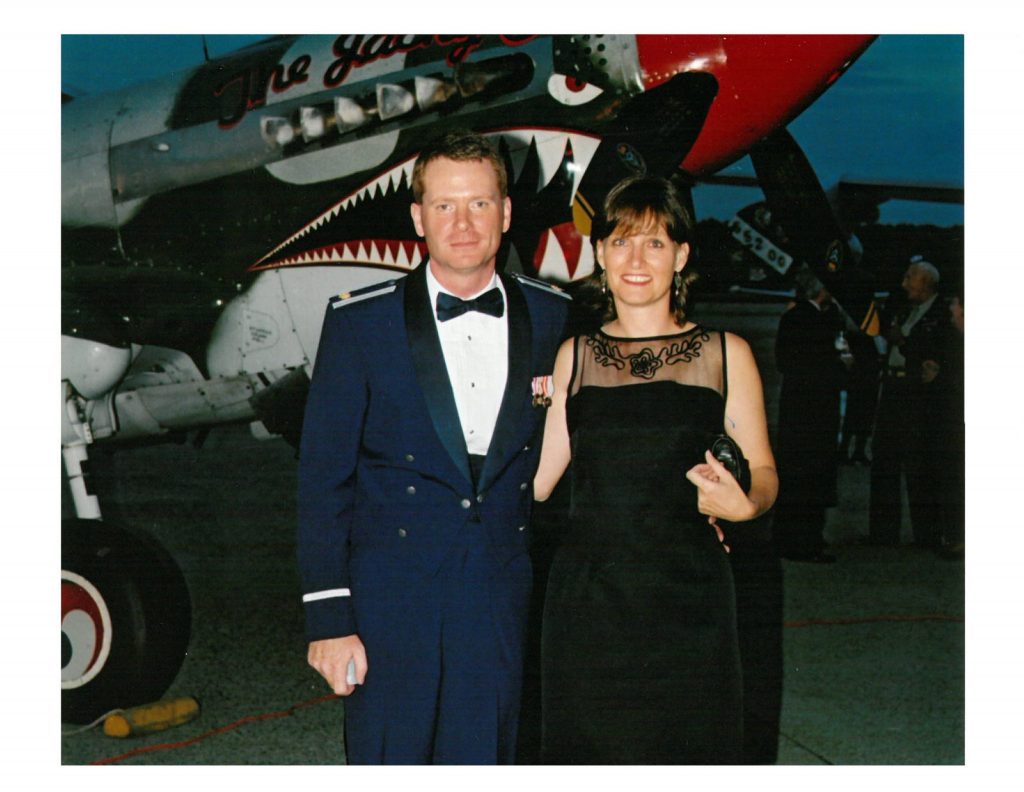 When we met in our 20s, both of us were in the military and Alison was taking classes at a community college. After we got married, she decided to go to school full-time and pursue electrical engineering at the University of Massachusetts. As a military family, we were transferred to Colorado, where Alison not only finished her degree but was recognized as the "Outstanding Engineering Student" by the University of Colorado, Colorado Springs. I remember watching in awe of her commitment and drive and wondering how she was able to juggle home life and her studies with such poise and confidence.
As a young mother, Alison was a nontraditional student even before the term was coined. No one was watching her story, and there was no public dialogue to help press her forward. As we talk about universities and programs being more inclusive and responsive to the needs of a more diverse student body, I now understand I witnessed a lot of this first-hand, even without realizing it at the time.
When Alison went back to college and then to work, it was a decision that we made as a family because it would impact all of us. I knew how important her education was to her, and quite honestly, it was equally important to me and to our young boys. I wanted our sons to see their mother as she is: a brave and brilliant woman. So we made it work. We coordinated schedules and sports practices and kids' rehearsals and work trips but we always got it done.
When we moved to Austin for my Ph.D. program, Alison transferred with her company and, in addition to working and raising our boys, she began pursuing her master's degree at University of Texas. I knew then, nothing could stop her. Not my military career that had us moving every few years, not my intense work travel, or not all the extracurricular activities that are so familiar to working parents. She took every new challenge with a sense of purpose, and together, we found a way to advance our dreams, even when systems of our time were not supportive.
Today, our not-so-little boys are in college, and surprisingly both chose engineering as a career. I like to think that my interest in building and taking things apart played a role in their choices but I also know that the brave and brilliant female engineer in our family had so much to do with their decision. Despite her always-busy schedule, Alison found time to be a role model for many — she visited schools and talked to students about the endless opportunities that come with a career in engineering and the STEM disciplines. After a successful career as an electrical engineer, she reinvented herself yet again, and is a passionate advocate for the environment. Over the last few years, she added to her already extensive list of credentials by becoming a Maryland Master Naturalist, Master Gardner and Watershed Steward — all focused on enhancing the quality of life for current and future generations of Marylanders, especially those who live in the Chesapeake Bay area.
On this International Women's Day, I salute my wife, and every brave, brilliant woman who will enter this day knowing that upward battles are still ahead. It is our collective duty to continue breaking down the gender divides so that the young scientists and engineers of today can achieve their dreams and become the brilliant leaders of tomorrow.