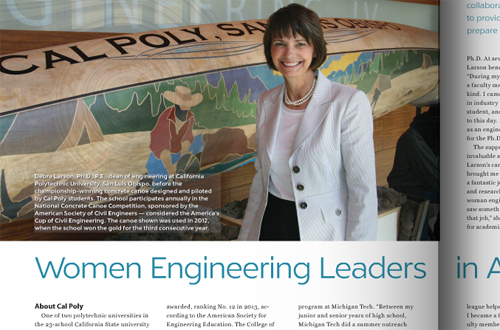 This month, SWE Magazine, the official quarterly magazine of the Society for Women Engineers (SWE), published an article on Debra Larson, a member of ABET's Academic Advisory Council.
In the article, Larson tells how she went from a high school student in a northern Michigan mining town, to industry professional, to educator and finally one of 48 women leading 4-year accredited engineering programs in the United States. Larson is dean of the College of Engineering at California Polytechnic, was a former program evaluator, and has served with ASCE and ASEE during her career. Her focus has always been improving the education experience for students under her leadership.
Read the full article from SWE Magazine Fall 2015.