Inclusion, Diversity, Equity, Accessibility and Sustainability (IDEAS) are essential elements in building a more resilient world. We're excited to hold a panel of IDEAS leaders, and past ABET Claire L. Felbinger Award recipients, at the 2023 Symposium. During the panel, experts will share their experiences and insights on the benefits of promoting IDEAS particularly in the face of global crises and challenges. The session aims to highlight the importance of IDEAS as a crucial element of resilience. By fostering a deeper understanding of the role of IDEAS, this session will provide insights for building a stronger, more resilient and sustainable future.
Don't miss the opportunity to learn from this expert panel "Inclusion, Diversity, Equity, Accessibility and Sustainability (IDEAS) as Key Drivers for Building a More Resilient World" on Thursday, April 20 at 4:15 p.m. featuring:
Moderator:
Richard Olawoyin
Associate Professor of Industrial and Systems Engineering, Oakland University
Richard Olawoyin is associate professor of Industrial and Systems Engineering at Oakland University (OU) and a U.S. Fulbright Scholar. He is a professional engineer with multidisciplinary research interests in stochastic system optimization and functional system safety analysis. He received his Ph.D. in Energy Engineering from Penn State University. He has served as the faculty adviser for NSBE at OU since 2014. Olawoyin is the Chair of the ABET Inclusion, Diversity and Equity Advisory (IDEA) Council. He has received multiple awards including the ASSP Charles V. Culbertson Outstanding Award in 2019 and 2022, and the 2023 Fulbright Scholarship for teaching and research.
Panelists:
Yvette E. Pearson
Vice President for Diversity, Equity and Inclusion, University of Texas at Dallas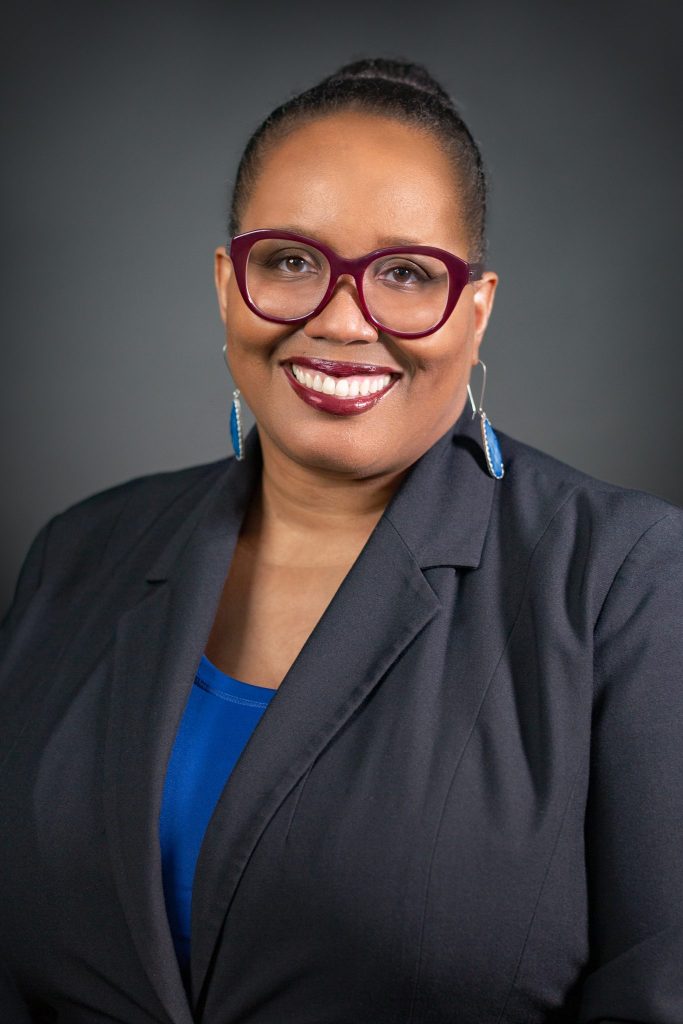 Dr. Yvette E. Pearson is Vice President for Diversity, Equity and Inclusion at The University of Texas at Dallas. Her university-based and consulting efforts have led to over $40M in funding to support the success of students from minoritized and marginalized identities. A Fellow of the American Society of Civil Engineers (ASCE), her work has led to changes in policies and practices to advance equity and inclusion in ASCE, ABET and other global organizations. As past chair of ASCE's Formal Engineering Education Committee, Pearson and her team led the organization's charge of educating programs on strategies for the inclusion of principles of sustainability in engineering curricula, in large part by promoting a transdisciplinary, convergent approach to attaining the UN Sustainable Development Goals. For the past two years, she has served on the Civil Engineering Program Criteria Task Committee, where she helped develop the currently proposed CE criteria changes.
Pearson's awards and honors include ASCE's Professional Practice Ethics & Leadership Award, ABET's Claire L. Felbinger Award for Diversity & Inclusion, the Society of Women Engineers Distinguished Engineering Educator Award, and ASCE's President's Medal. She is a registered Professional Engineer and Commissioner on ABET's Engineering Accreditation Commission. Her podcast, Engineering Change, has audiences in over 80 countries.
Renetta Tull
Vice Chancellor of Diversity, Equity and Inclusion, University of California Davis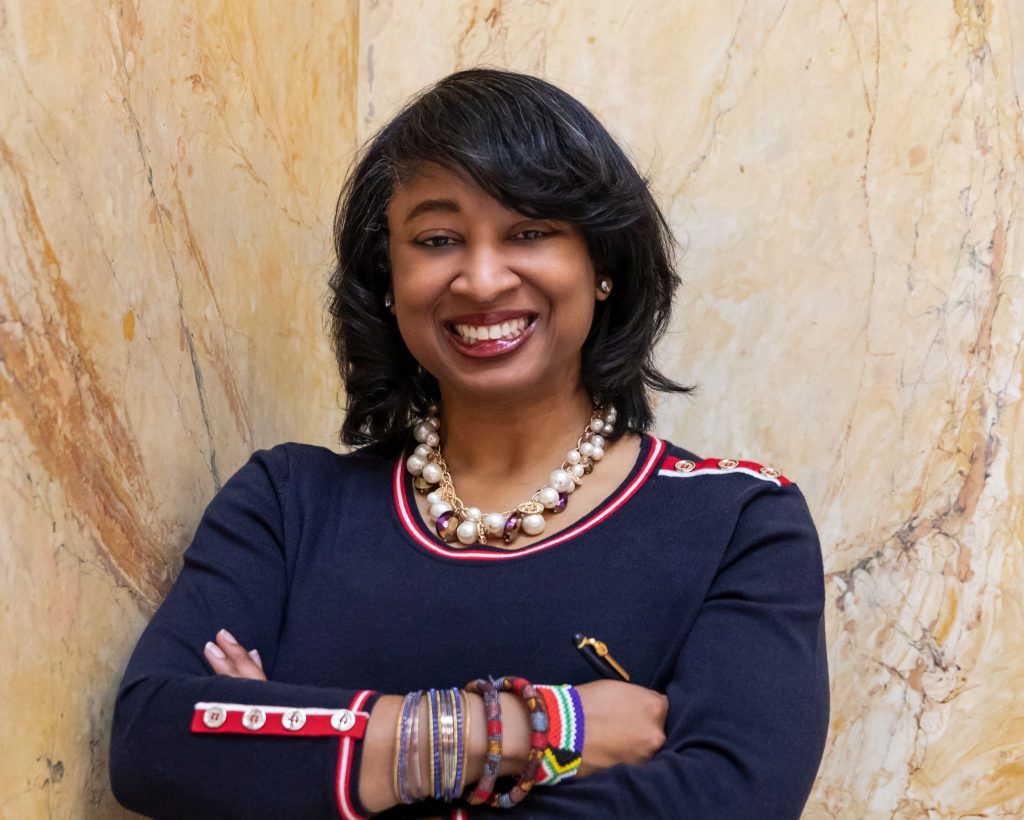 Dr. Renetta Garrison Tull is the University of California Davis' inaugural Vice Chancellor for Diversity, Equity and Inclusion (DEI), which houses Academic Diversity, the Office of Campus Community Relations, four centers, and Health Equity, Diversity and Inclusion (DEI within the medical school, nursing school and health center). She also serves on the Chief Diversity Officers Council for the University of California, and has several programs and boards within her portfolio including HSI initiatives, the Police Accountability Board, Diversity and Inclusion Education and strategic planning, four centers and more.
An international speaker on global diversity in STEM, Tull was a Global Engineering Deans Council/Airbus Diversity Award Finalist and has received the ABET Claire L. Felbinger Award for Diversity and Inclusion and the Student Platform for Engineering Education Development Global Mentoring Award. She is an author of a chapter of "Rising to the Top" and was part of the consensus committees for the National Academies' "Impact of COVID-19 on the Careers of Women in Academic STEMM" and "The Science of Effective Mentoring in STEMM."
Ignatios Vakalis
Professor of Computer Science, Cuesta Community College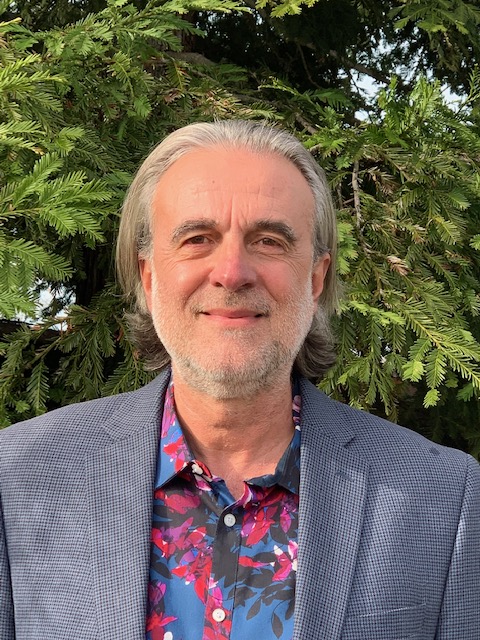 Ignatios Vakalis was born on the island of Lesvos, Greece. He obtained a B.Sc. degree in Physics from the Univ. of Patras, a M.Sc. in Computer Science and a Ph.D. in Math from Western Michigan University. From 1992-2006, Vakalis served as professor of math and computer science at Capital University – Ohio. He served as chair of three international conferences in the area of "Teaching of Undergraduate Mathematics." Vakalis has also served as chair of the Department of Computer Science- Software Engineering at Cal Poly San Luis Obispo (2006-2017) in addition to his duties as a professor of the department (2006-2021). He has received numerous awards including: Provost's Leadership Award for Partnership in Philanthropy (2014) and ABET's Claire L. Felbinger Award for Diversity and Inclusion (2018).
---
Register now to attend the panel at the 2023 ABET Symposium in Nashville April 20-21!