Event Details
We've taken our popular Fundamentals of Program Assessment Workshop (FPAW) and redesigned it for an online, virtual format so you can learn best practices in assessment from the comfort of your office or home.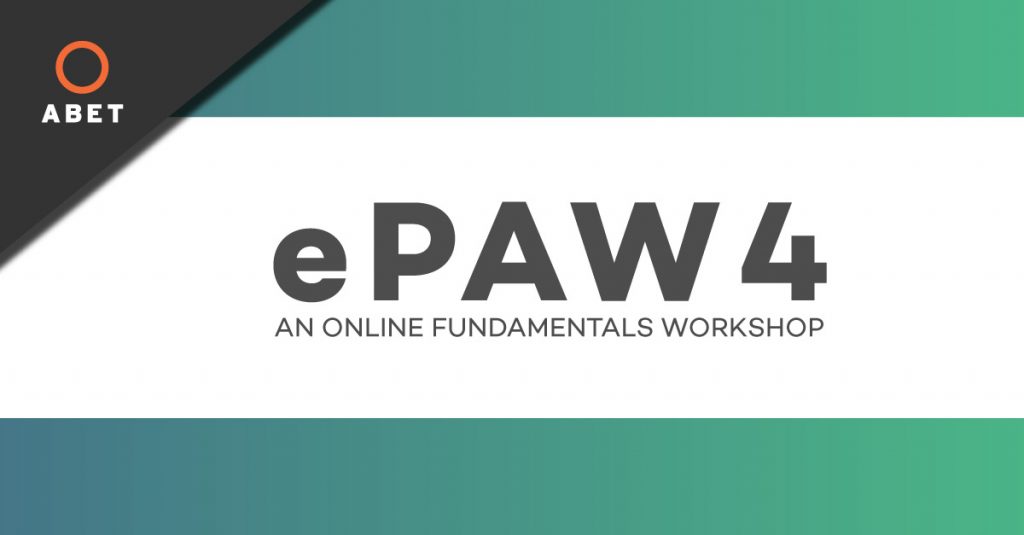 This online workshop is designed specifically for program assessment in four-year programs. The exercises and examples included will be geared toward four-year program attributes.
A combination of synchronous and asynchronous learning will allow you to work in teams and ask questions of experienced facilitators, while completing assignments on your own schedule. The synchronous sessions will meet for one hour each week for eight weeks.
The Workshop Prepares You to:
Identify key elements of a functional assessment process.
Clarify the similarities and differences between course and program assessment.
Make student outcomes measurable with the development of performance indicators.
Understand the methods to assess student outcomes.
Develop rubrics as one method to score student performance in achieving student outcomes.
Understand the pros and cons of various data collection methods.
Review an example of reporting your results.
The workshop will include interactive elements, and participants will be expected to have both speakers and a camera to maximize participation.
When
February 5 – March 26, 2021
Fridays, 12:00-1:00 p.m. EST
Where
This workshop will take place in an online, virtual format.
Cost
$700 per person.
Register now to receive an introductory discount of 25% OFF.