Preparing for an accreditation review?
Want to expand your knowledge of the assessment process?
Join us for a NEW virtual event this spring to learn the essentials of ABET accreditation and assessment.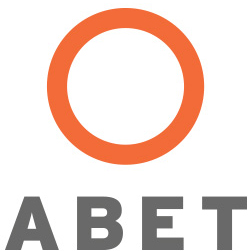 Accreditation & Assessment Essentials
April 11-13, 2022
If you are a faculty member or administrator preparing for an accreditation review or you would like to further your understanding of best practices in assessment of student learning, regardless of where your program is in the accreditation review cycle, this event is for you.
When
Sessions will be available on-demand from Monday, April 11 at 12:00 a.m., through Wednesday, April 13 at 11:59 p.m. ET.
Live Q&A for each session will be available at scheduled times Tuesday and Wednesday, April 12 and 13.
All content will be available to registrants for 30 days after the event.
Cost
$400 per person
Accreditation Session Topics
We Are Interested in Seeking ABET Accreditation: Are We Ready?

Presented by:

Winston Erevelles, Ph.D., Adjunct Accreditation Director of Engineering, ABET
Douglas Bowman, Ph.D., Adjunct Accreditation Director of Engineering, ABET

How to Prepare for Your ABET Site Visit

Presented by:

April Cheung, Ph.D., Assistant Professor of Practice, Purdue University
Michael Oudshoorn, Ph.D., Dean of the Webb School of Engineering, High Point University
Lorraine Fleming, Ph.D., Professor of Civil Engineering, Howard University
Rebecca Popeck, PLS, Survey Project Manager, SPACECO, Inc.

Top 10 Tips for Writing Good Self-Study Reports

Presented by:

Oscar Barton Jr., Ph.D., Dean, Clarence M. Mitchell, Jr., School of Engineering at Morgan State University
Scott Danielson, Ph.D., P.E., Associate Professor, Arizona State University
Lu Yuan, Sc.D., CSP, Professor, Southeastern Louisiana University
Scott Murray, MBA, ProCore Technologies

Online and Hybrid Programs: Program Characteristics and Evaluation Approaches

Presented by:

Barbara Price, Ph.D., Professor Emerita, Quantitative Analysis, Georgia Southern University
Stephen Phillips, Ph.D., Professor and Director of the School of Electrical, Computer and Energy Engineering, Arizona State University

Supplemental Materials for Site Visits

Presented by:

Stan Thomas, Ph.D., Adjunct Training Director, ABET

ANSAC Session: What Makes a Project a Culminating Experience

Presented by ANSAC Commissioners

CAC Session: Accreditation Anti-Patterns – Common Review Challenges

Presented by CAC Commissioners

EAC Session: Tips for Meeting the EAC ABET Criteria

Presented by EAC Commissioners

ETAC Session: Common Challenges and Findings

Presented by ETAC Commissioners
Assessment Session Topics
Understanding the Use of Rubrics in Program Assessment

Presented by:

Gloria Rogers, Ph.D., Senior Adjunct Director, Professional Offerings, ABET
Karen Tarnoff, Ph.D., Associate Professor, East Tennessee State University

Using the FE Exam for Effective Outcomes Assessment

Presented by:

David Whitman, Ph.D., P.E., F.ASEE, Professor Emeritus, University of Wyoming
Grant Crawford, Ph.D., P.E., Professor of Mechanical Engineering, Quinnipiac University

Developing Performance Indicators for Program Assessment

Presented by:

Gloria Rogers, Ph.D., Senior Adjunct Director, Professional Offerings, ABET
Christina Haden, Ph.D., Professor of Practice, Mechanical Engineering & Mechanics, Lehigh University

Engaging Faculty in Sustainable Program Assessment

Presented by:

James Warnock, Ph.D., Adjunct Director, Professional Offerings, ABET

Using Data & Visualization in Assessment

Presented by:

Karen Tarnoff, Ph.D., Associate Professor, East Tennessee State University

Getting Started with Program Assessment

Presented by:

Ben Juliano, Ph.D., Professor of Computer Science, California State University, Chico
Jenny Amos, Ph.D., Associate Professor in Bioengineering, University of Illinois

Assessment Resource Allocation for Minimalists

Presented by:

Elaine Cooney, Professor of Electrical and Computer Engineering Technology and Program Director of Electrical Engineering Technology, IUPUI

Surveys and Questionnaire Design

Presented by:

Gloria Rogers, Ph.D., Senior Adjunct Director, Professional Offerings, ABET

Establishing Effective Periodic Review of Program Educational Objectives

Presented by:

James Warnock, Ph.D., Adjunct Director, Professional Offerings, ABET