Carmel, Indiana — We were deeply saddened to learn of the passing of Elaine Cooney on July 22, 2022.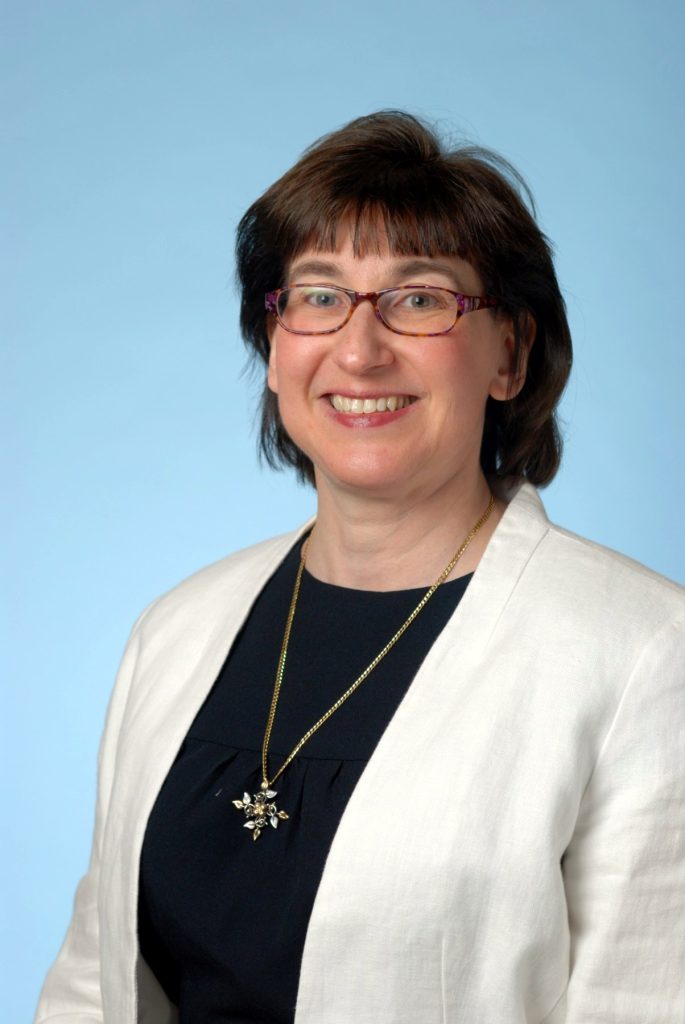 Cooney grew up in Pittsburgh before earning her Bachelor of Electrical Engineering from GMI Engineering and Management Institute (now Kettering University) and her Master of Science in Electrical Engineering from Purdue University.
She began her career in academia in 1987 as a professor at Indiana University Purdue University Indianapolis (IUPUI). During her 35-year career, Cooney was a Professor of Electrical and Computer Engineering Technology and Program Director of Electrical Engineering Technology. She was also formerly chair of the Department of Engineering Technology. After her retirement in May 2022, Cooney was awarded the professor emerita title.
As an ABET Senior IDEAL Scholar, Cooney led national program assessment workshops and co-created one of ABET's newest assessment offerings, the two-year program-specific Fundamentals of Program Assessment Workshop. She served as a Program Evaluator and Team Chair in Electrical Engineering Technology, and most recently as a commissioner on ETAC.
As an Indiana LEAP Faculty Fellow, she promoted the success of engineering technology students by tuning the ET curriculum in the state of Indiana. Cooney served as president of the Electrical and Computer Engineering Technology Department Chairs' Association, chair of the Engineering Technology Leaders Institute and chair of the Women in Engineering Division of ASEE. Cooney was also a member of IEEE.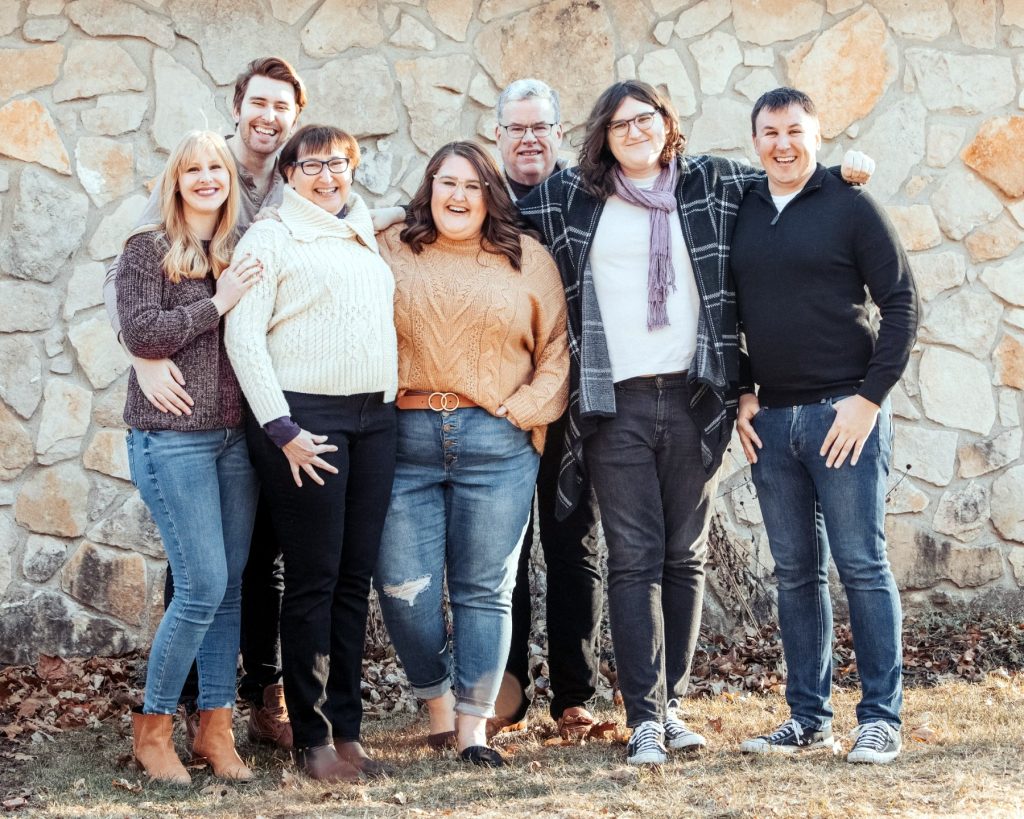 Elaine Cooney was a great friend to ABET and will be missed by volunteers and staff.
"I had the privilege of working with and getting to know Elaine Cooney in the development and facilitation of several ABET assessment and training workshops. Our professional and subsequent personal relationship goes back 16 years, when she and I had the honor of being participants in ABET's very first IDEAL workshop. Elaine was mightily dedicated to her faith, her family, her profession and to serving ABET; she never gave up on her commitment to a single one of these dimensions of her life, even to her very last days. Her engaging personality was unique in being both personable and professional, informal and intense, thus putting her colleagues and audiences at ease while still providing an engaging learning environment. Her experience-based instruction was peppered with thoughtful anecdotes; she laughed easily and her positive attitude was contagious. During the pandemic, she and colleague Dr. Gloria Rogers pioneered the first online ABET assessment workshop; Elaine worked through this without complaint even while challenged with increasingly demanding institutional obligations and health-related struggles. She is clearly a role model for all of us. She will be profoundly missed."


Daina Briedis, F.ABET, AIChE, ASEE
Associate Professor Emerita, Chemical Engineering & Materials Science
Michigan State University
ABET Adjunct Director, Professional Offerings
"Even though I was not fortunate enough to have worked closely with Elaine, her outstanding personality, abilities and contributions to engineering technology education were always obvious. Our paths crossed in ASEE via a variety of venues related to the Engineering Technology Division. Her commitment to and passion for engineering technology programs and their students were obvious to everyone who heard her speak or witnessed her many contributions.

More recently, we worked together within ABET when she became a member of the Engineering Technology Accreditation Commission representing ASEE. As with her time in the world, her time on the commission was too short! Even when not in good health and in the one-dimensional Zoom modality of ABET work, her personality and intellect came though and had positive impact. As an IDEAL Senior Scholar, she impacted hundreds of engineering educators working to improve their programs via continuous improvement. And, she had a special passion for those colleagues and students in community colleges. It was a privilege to know her and serve with her."

Scott Danielson, Ph.D., P.E., F.ASME, F.ABET
Polytechnic School, Ira A. Fulton Schools of Engineering
Arizona State University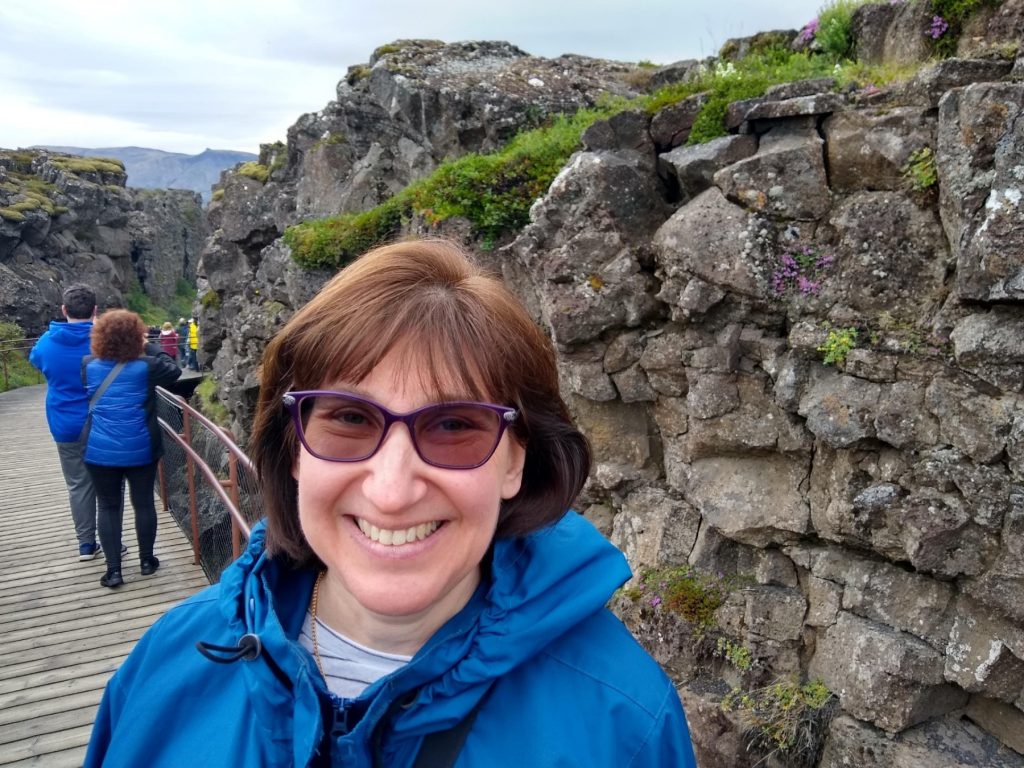 "Elaine was that refreshing spirit of reaching out to a broad community in all her professional career endeavors. I worked with her in ABET as a program evaluator and team chair. We were co-presenters at workshops to help guide community college engineering technology programs in seeking accreditation. During the workshops, she reached out to community college leaders and faculty to deliver realistic opportunities. I kept thinking, 'I wish she had been my major college professor.' Enthusiasm just kept flowing. Participants left with confidence.

In working with her in ASEE and NAE, she accepted national responsibility in representing her engineering technology program so others could benefit. She sensed that engineering technology needed better definition. She provided data to support what her graduates could accomplish; she was proud of those accomplishments.

She assured others that principles of continuous improvement needed to be ongoing for engineering technology programs to flourish. She became an expert on outcomes-based assessment and on how this was integral to quality measurements so programs could continue to improve. When she delivered workshop learning experiences, the audience listened … and learned.

She was known throughout the engineering community for her engagement. She was a flag carrier for IUPUI. I think most of her graduates find Elaine walking and talking with them in their workplace and life decisions. She was inspiring. She was a difference maker. We will miss Elaine."

Frank Hart, P.E.
Adjunct Accreditation Director, Engineering Technology
ABET
"In 2020, I joined Elaine and other ABET Assessment Experts already working on transitioning assessment education to a virtual format. It was during this time Elaine demonstrated how important it is to provide relevant examples for all types of programs, including two-year, engineering technology and resource-constrained programs.

Elaine was passionate about assessment, making it easy to understand and maintain regardless of resources. She was a tactful educator and a consummate professional who fought for the underdog and engineering technology. Thank you, Elaine, for the privilege and honor to have worked with and learn from you these past two years and for your decades of contributions and impact on ABET programs globally."

Robyn Hall, MBA
Director, Professional Programs
ABET
"I've known Elaine Cooney for long enough that I cannot remember when we first met, although I do recall it was in association with the Electrical and Computer Engineering Technology Department Heads' Association, which we both chaired 'way back when.' Elaine's enthusiasm for everything 'engineering technology' was unparalleled —especially her passion for assessment. She was one of our premier facilitators in IDEAL training. She and I co-authored a paper and presentation on assessment for the ASEE Conference on Industry and Education Collaboration. Her insight was amazing — I learned a lot from her.

The memory of Elaine that will remain with me for the rest of my life occurred several years ago during an ABET evaluation when I was the team chair during a visit to her department. Unbeknownst to me, one program had been particularly uncooperative in its continuous improvement endeavors despite Elaine's best efforts. It is not often that an administrator expresses gratitude to a team for writing shortcomings, but Elaine did just that. It was evidence of her desire to make things right for her programs. She thanked me and the team for helping her. Luckily, the program turned itself around within the year. That incident cemented our friendship forever. ABET will certainly miss Elaine and the engineering technology community has lost one of its best."

Tom Hall, Ed.D., F.ABET, F.ASEE
Professor Emeritus, Northwestern State University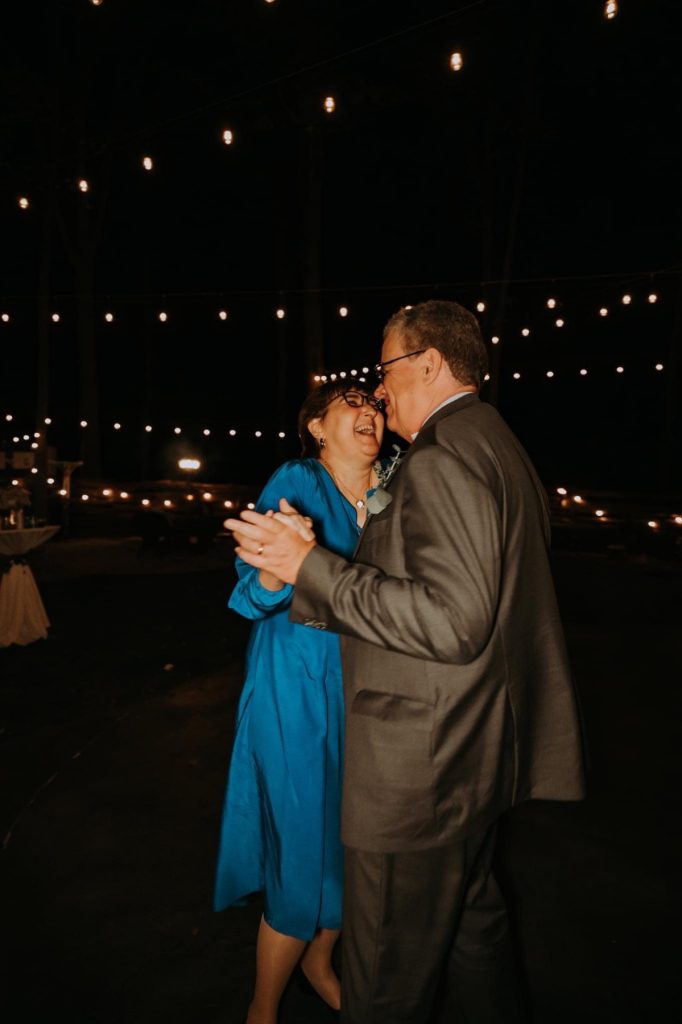 "Kind, considerate and competent: these are just some of the words that begin to capture Elaine's magic. Every room she entered, brightened. Her smile was constant, genuine and contagious. Whether she was facilitating an ABET workshop or enjoying a social gathering with colleagues, you could always count on Elaine's charismatic warmth. She delighted in her connections with others and valued those times together. I personally witnessed this with her ABET family.

Working with Elaine was both professionally gratifying and exceptionally pleasant. She always brought her A-game and kept the bar high for others. Accordingly, I learned a great deal from her, not only on the technical aspects of facilitating our workshops, but also her exceptional social skills when engaging attendees. Moreover, she did all of this while making it a completely fun and enjoyable experience.

Many people prioritize the temporary things in life such as wealth, status and material things. Elaine, on the other hand, was one of those special souls who got it. She understood that the secret of an abundant life was simply understanding who you loved and who loved you. Elaine loved much and was loved much. And she will be dearly missed."

Kevin Huggins, Ph.D., CISSP
Rector, Harrisburg University of Science and Technology – Latin America
"My memories of Elaine begin in 2006 when she was a member of the first class of IDEAL Scholars. In 2010, she became one of the first ABET Senior IDEAL Scholars to join the ranks of facilitators who delivered workshops for ABET Professional Offerings. Through the years, her enthusiasm for the work, collegial spirit and unique laughter were a blessing to many. Elaine was a pioneer in the development of the first ABET virtual professional offerings before the pandemic. Her dedication to engineering technology and two-year programs resulted in the first virtual Fundamentals of Program Assessment Workshop, which was tailored specifically for the two-year program audience. Her contributions helped set the stage for additional ABET virtual workshops, which began in 2020.

In the development of that first virtual workshop, she and I met several times and poured over flip charts and post-it notes, and I learned to appreciate her wisdom and professional contributions. More important than that, we became friends.

Her professional work was only overshadowed by her personal virtues. She was intelligent, unassuming, kind and fun-loving with a genuine interest in others. She loved her church, her family, her students and her ABET colleagues. Everyone who knew her was touched by her presence. We have lost an amazing colleague and friend. She was taken too soon and will be deeply missed."

Gloria Rogers, Ph.D., F.ASEE
Senior Adjunct Director, ABET
Assessment and Data Analyst, Indiana State University Physician Assistant Program
Higher Learning Commission Senior Scholar, Emerita
To express condolences or share memories and photos, please visit the Dignity Memorial website.