Sylva, North Carolina – We were deeply saddened to learn of the passing of Jeffrey Ray, Ph.D., F.ASEE, on July 26, 2021.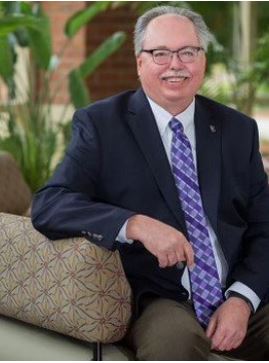 Ray was the Dean of the College of Engineering and Technology at Western Carolina University. A long-time member of the ABET community, he was an original member of ABET's Academic Advisory Council (AAC) and most recently served as the AAC Chair. Throughout his time with ABET, Ray championed diversity and inclusion, and he was passionate about harmonizing and simplifying processes employed by the four ABET accreditation commissions when conducting program reviews.
Ray grew up outside of Nashville, Tennessee, and earned a Journeyman Industrial Electrician license while working at R.R. Donnelley & Sons. He then earned bachelor's and master's degrees in Mechanical Engineering at Tennessee Technological University and completed his Ph.D. in Mechanical Engineering at Vanderbilt University.
Prior to his role at Western Carolina University, he served as assistant professor at Youngstown State University, professor and director of the School of Engineering at Grand Valley State University and dean of Engineering Technology and Management at Southern Polytechnic State University (now part of Kennesaw State University).
A first-generation college graduate, Ray worked to provide support systems to other first-generation students at WCU to help them succeed. He also established a tradition of daily emails and activities during finals week to motivate students and encourage them to take a break from their studies. Spurred by a desire to give back and to change students' lives, Ray and his wife, Tina, established the Hopkins and Ray Engineering and Technology Endowed Scholarship in 2018 to help WCU engineering and engineering technology students further their education.
In addition to his service on ABET's AAC, Ray also served the American Society of Engineering Education's (ASEE) Executive Board as Vice President, Institutional Councils and as Chair of the Engineering Technology Council. He was an ASEE Fellow and served as president of the ASEE Task Force on Faculty Teaching Excellence.
Jeff Ray was a great friend to ABET, and his contributions to our organization over the years had an immeasurable impact.
Here are a few reflections from those who had the privilege of working with him:
"I served with Jeff Ray both on the ABET Academic Advisory Committee and the ASEE Engineering Deans' Council Diversity Committee. He was always the most helpful, funny, even-tempered individual, always willing to help or provide advice. We consulted with him on our new Engineering Technology program and his perspective has been invaluable. You'd not find someone more focused on student success and student futures than Jeff. He will be greatly missed by the engineering education community."

Emily L. Allen, Ph.D.
Dean, College of Engineering, Computer Science, and Technology
California State University, Los Angeles
"I was able to work with Jeff through activities with ABET and ASEE. Jeff was a positive upbeat colleague who always brought animation to our conversations. He was deeply committed to providing opportunities for our students, including working with FIRST Robotics and serving on the NAE Committee on Engineering Technology Education. He brought a vision to the engineering technology community that will have long lasting impact, and his dedication to diversity and inclusion was deep seated and contagious. Jeff will remain a role model for me."

Ken Burbank, Ph.D.
Professor and Head, School of Engineering Technology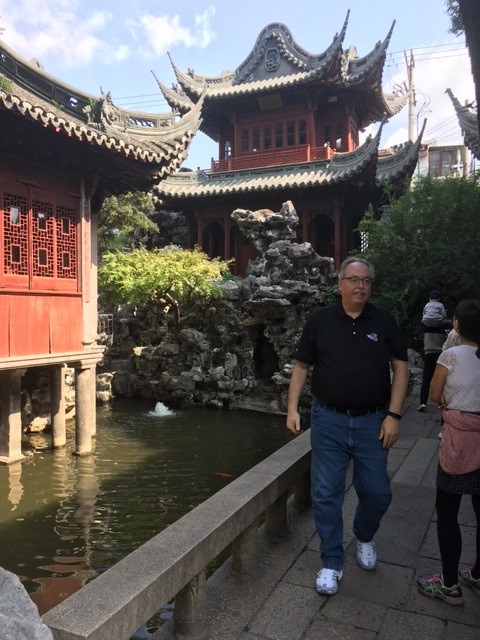 "I had the privilege of co-leading an accreditation workshop with Jeff and Joe Sussman in Shanghai about 4 years ago. I was still new in my role at ABET and the workshop was daunting for me, both in my concern for representing ABET well and because I had never been to China before and absolutely everything was unfamiliar. Jeff had my back the whole time. Not only did he help me conquer my fears, he became a really good friend. He gave everything to the faculty and staff of the many universities attending the workshop. He brought the real-life perspective of a dean of engineering and technology to the sometimes-abstract concepts of accreditation. For me, Jeff was a rare combination of thoughtfulness, authenticity and professionalism with a fierce commitment to people. He made me laugh, he put me at ease and he inspired me to be my best. There is no question that his life was dedicated to empowering people to chart their own future and that is what he did. He was the real deal."

Jane Emmet
Senior Director, Accreditation Operations
ABET
"It was my privilege to serve with Jeff in both the Academic Advisory Council of ABET and the Undergraduate Experience Committee of the American Society for Engineering Education (ASEE). Jeff was a gracious and highly effective leader of both organizations. Jeff dedicated so much time and energy to ABET and ASEE, and through his efforts made specific improvements to engineering education and the accreditation thereof. Personally, I so appreciate how he welcomed me into these groups and taught me what I needed to know. I have no idea how anyone could do all that he did for ABET and ASEE and still be a highly effective dean, but Jeff did it. His passing leaves a tremendous void."

Cynthia B. Paschal, Ph.D., AIMBE Fellow
Senior Associate Dean for Undergraduate Education, School of Engineering,
Associate Professor of Biomedical Engineering,
Associate Professor of Radiology & Radiological Sciences
Vanderbilt University
"I was relatively new in my role as staff liaison to the ABET Academic Advisory Council when Jeff was appointed AAC Chair. I recall how passionate Jeff was with respect to "ease of use" issues as they surfaced in the ABET Accreditation Criteria and APPM.

His constant focus was upon assuring that programs could become accredited without an "unnatural level of process complexity." Jeff was gracious, warm-hearted, focused, yet relentless with respect to streamlining ABET procedure.

He always made me smile as he delivered his proposals with 'an iron fist inside a velvet glove.' Jeff and I became good personal friends; he routinely delighted me with his narratives describing means and methods he promoted at his institution to enhance student learning in engineering and engineering technology.

Jeff was 'whip-smart' while remaining an affable, approachable and natural leader. My interactions were always punctuated with surprise and delight.

Jeff was loved by many and will be missed by all."

Joe Sussman, Ph.D., F.ABET, F.ASME
Chief Accreditation Officer, Chief Information Officer
ABET
To express condolences, send flowers to the family or plant a tree in memory of Jeff Ray, please visit the Appalachian Funeral Services and Crematorium website.