Last month, the National Academy of Engineering announced it had elected 86 new members and 18 foreign members to its highly prestigious ranks of only about 2,500 people worldwide. Included in the newly elected class was longtime ABET Expert John H. Koon, who the Academy is recognizing "for contributions to the design of systems to treat chemically complex industrial wastewaters."
NAE membership honors those who have made outstanding contributions to engineering research, practice or education, and is regarded as one of the highest professional distinctions an engineer can receive. When asked whether earning this recognition had ever been a goal he had wanted to attain, Koon chuckled, "It came as a surprise — but had I been working toward it? Well, maybe I've been working toward it my whole career!"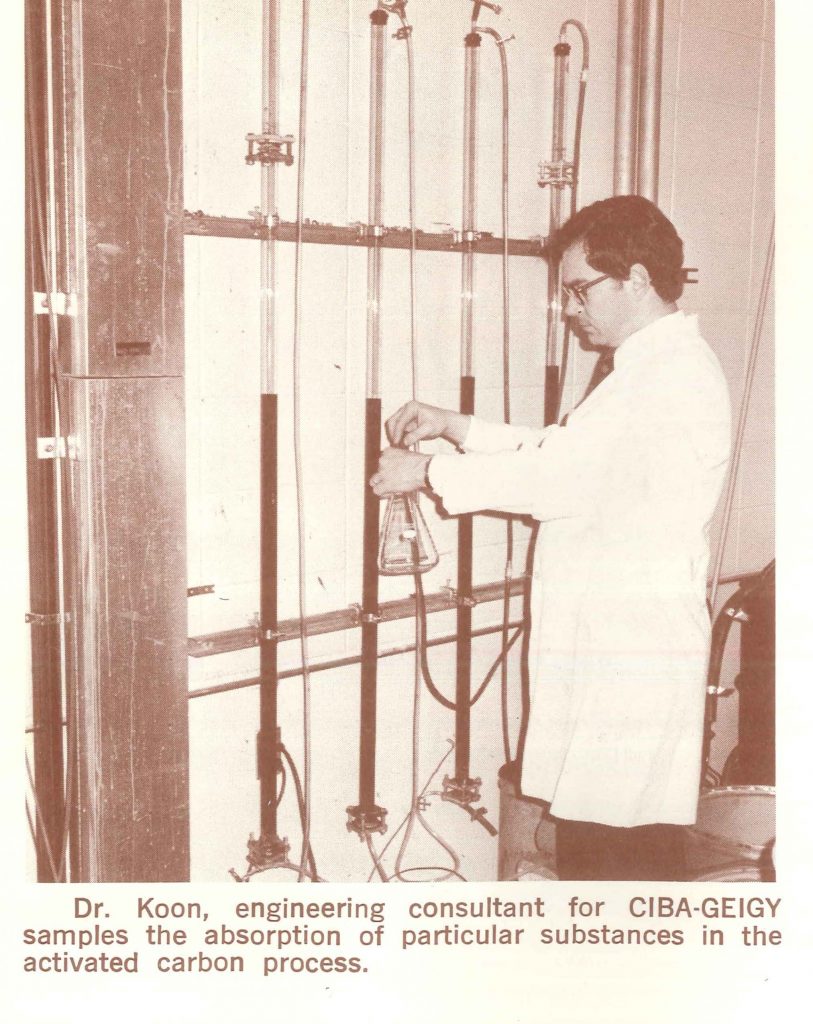 Koon began his environmental engineering career in the early 1970s, placing him at the forefront of the modern environmental movement in the U.S. At the time, the public did not yet understand the full impact pollution had on the environment, let alone how to treat it. So, when Koon entered the workforce as a senior engineer at AWARE, Inc., he performed extensive research and experimental testing to figure out how the wastewater treatment processes needed to be designed in order to effectively treat each particular type of waste. The methods he helped develop are considered fundamental practices that environmental engineers still use today. His work also played a key role in the company's emergence as one of the nation's leading industrial environmental management firms.
An Environmental Awakening
Koon happened to come of age in America as the country was waking up to the repercussions of human action on the planet's ecosystems. When Rachel Carson's Silent Spring was published in 1962, it forged America's environmental consciousness by drawing stark conclusions about the connection between pesticides and public health. The instant bestseller alarmed citizens and jump-started the modern environmental movement. In a televised press conference, President John F. Kennedy said that because of "Miss Carson's book," the Department of Agriculture and the Public Health Service had launched an investigation into whether pesticides caused illnesses in humans. A few years later, the Cuyahoga River in Ohio became so polluted that it caught on fire, prompting the Clean Water Act. And in 1970, President Richard Nixon officially established the Environmental Protection Agency (EPA), whose mission is to protect human health by safeguarding the air we breathe, water we drink and land on which we live.
Koon's mission goes one step further than that. He is not just concerned with how environmental contaminants affect humans, but how they affect all living things. "There's a careful and delicate balance that permits life as we know it to continue, and we need to treat the environment in a way that is respectful of it," he cautioned.
Roots
Koon has spent his career finding ways to better preserve our planet. He didn't develop this interest overnight; ever since he was young, he's been drawn to the outdoors.
Growing up in Louisville, Kentucky in the 1950s and 60s, Koon loved spending time on his grandfather's farm. Not far from the close-knit farming community was a small oilfield and every time they were drilling a new well, his grandfather would take young Koon with him to watch the drilling operations. "He was fascinated and curious about things like that," Koon reflected. "He was also very good at fixing the farm equipment when it broke down. My grandfather was a farmer, but I think he would have made a good engineer, he just didn't have the educational opportunity."
The value of education was instilled in Koon at a young age. His father was an active member of his rotary club's scholarship committee and also worked to provide need-based scholarships through his church. Though neither of his parents were STEM professionals, they always stressed the importance of education and continued encouraging his academic pursuits all the way through his doctorate in environmental engineering at U.C. Berkeley.
It was in 10th grade that his parents took him to a career counselor. After speaking with Koon and administering a few assessment tests, the counselor observed that he seemed to be passionate about the outdoors. He was an avid Boy Scout (who had earned his Eagle rank) and also happened to be good at math and science, so the counselor suggested he consider studying civil engineering.
When he enrolled at Vanderbilt in 1963, Koon did just that. About halfway through his undergraduate degree, Koon met a new professor who was also the first professor at Vanderbilt to specialize in environmental engineering. Koon describes his first environmental engineering course as a convergence between his love for the outdoors and his innate engineering abilities. After his bachelor's, Koon remained at Vanderbilt for another year to complete his master's in civil and environmental engineering.
Lasting Impact
Throughout his career, Koon has helped industry match its wastes to effective treatment systems all while continuing to champion the value of education through his volunteer work. In the early 2000s, he noticed that respect for education was dwindling — especially in science, technology, engineering and math — which compelled him to get more involved in encouraging younger generations to enter STEM fields. Through his professional society, the American Academy of Environmental Engineers and Scientists (AAEES), he became an ABET program evaluator in 2000, and a decade later, he turned his interest into a second career by becoming an educator.
Now, Koon is a professor of the practice in environmental engineering at Georgia Institute of Technology, where he uses his industry experience to teach senior design courses to future environmental engineers.
"In addition to supporting education, I'm a big believer in professionalism," Koon declared. "I think that if we, engineers and other technical people, want our professions to stay strong, then we need to take an interest in the development of new technical people."
Though Koon was elected to the NAE as a practitioner, he's certain his work at Georgia Tech strengthened his nomination. And despite earning the recognition few engineers ever receive, he considers his biggest professional accomplishment to be helping industry comply with the Clean Water Act by bringing new techniques of understanding to the design of treatment processes.
"There's a spiritual sense and sacredness to the environment, and we need to respect that," Koon reflected. "We've got one planet to live on and we need to preserve it."
John H. Koon is a member of the Global Council. He also serves on the 2018-2019 ABET Board of Delegates for AAEES. He has gone on over 20 ABET visits as a program evaluator or team chair since attending program evaluator candidate training in 2000.