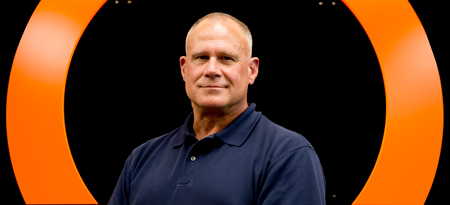 On a summer afternoon, John Schnase ambled into ABET headquarters sporting a NASA cap and an easy smile. Opening the interview with, "I hope you can use some of this," he showed a reserve you might not expect from someone who leads climate informatics research at NASA's Goddard Space Flight Center — or a person who worked with the inventors of the computer mouse and the World Wide Web.
Big Data from Space
When people hear "NASA," their minds usually jump to human space exploration. However, a big part of NASA's mission is Earth science. For Schnase and Goddard, Earth science is the primary focus, and he is using "big data" to help scientists unravel the secrets of climate change and the planet's ecosystems.
Schnase is currently a senior computer scientist in Goddard's Office of Computational and Information Sciences and Technology; he and his team focus on climate simulation and the use of climate model data in science applications. Together they build the high-performance computing systems needed to simulate the Earth's physical systems, as well as its biological systems.
"Climate models are large computer programs that model the physical and chemical properties of the atmosphere. Measurements from NASA's Earth observing satellites are fed into these programs to simulate future conditions of the climate. If you want to think of it this way, we're computing weather forecasts that go five years out, 10 years out, or a century out," he explains. The results help scientists understand how the Earth system operates and how it might be changing.
"There are enormous computer science challenges in these activities. It's a 'big data' domain. The observational data from satellites combined with the data generated by our climate models amounts to hundreds of petabytes. That's huge. Our team is developing the cutting-edge hardware and software technologies needed to deal with all that. It's hard work, it's interesting work, and it's work that makes a contribution. We love it!"
There at the Beginning
Early in his career, Schnase had the good fortune to work with some of computing's pioneers, such as Doug Engelbart, inventor of the mouse, and Ted Nelson, author of Computer Lib, who coined the terms "hypertext" and "hypermedia."
"It was a time when hypermedia systems were the focus of a lot of research, and you were just beginning to see people put those systems into practical use. Out of that, the World Wide Web emerged."
Reflecting back to when he was helping his PhD advisor, John Leggett, organize the Hypertext '91 Conference — the first-ever Association for Computing Machinery (ACM) conference in this area —  he recalls "this fellow from across the pond at CERN wanted to demonstrate a system he had been working on." It was Tim Berners-Lee, inventor of the World Wide Web. "Tim actually had submitted a paper, but it was past the deadline. But we squeezed him in. We offered him a slot in the demos track, and he jumped on it."
"He brought his own NeXT computer, as I recall. We're setting up the demos, and there are a lot of problems, like the power plug-ins and wiring didn't fit. But we pulled it off, and that turned out to be the first time that the World Wide Web had been demonstrated here in the United States in a public forum such as that. Anyway, that was one of my brushes with greatness," he chuckles with a shrug.
Background and Influences
Born in Nebraska but raised in Texas, Schnase received undergraduate degrees in biology and computer science as well as a master's in biology, before juggling medical school and work at the University of Texas MD Anderson Cancer Institute. But after deciding his heart was in biology, he returned to the field to study birds –­– only to fall in love with computer science.
"I bounced around a lot, but eventually pulled it together and finished a doctorate in computer science at Texas A&M University. I entered the field as industry and technology were taking an exciting new turn; people were becoming more interconnected," he explains.
Today, Schnase works to put climate model data into practical use, for scientific research and other applications. As he describes it, "The data coming out of our climate simulations contain hundreds of variables describing the state of the climate — variables such as precipitation, temperature, wind direction and speed, humidity — and each is associated with a particular time and place, in the past and in the future."
"If you'd like to know what the average afternoon temperature was in Nebraska during the month of July in 1983, it can be found in one of our datasets. Want to know what it might be in 2033, we have that too — although comparing the two values might be upsetting," he says with a smile. "The point is, these are incredibly important types of data, and they're potentially useful to many people."
As for what nudged him into bridging the worlds of biology and computer science, Schnase, again with good humor, credits Texas and the bird he has studied for many years: Cassin's Sparrow. "When I was a child I fell in love with this secretive, little bird. It lives in a very restricted range and spends most of its life on the ground. But during the breeding season, males perform a spectacular skylark display where they launch themselves into the air and sing this beautiful song while they flutter their wings and fly back to the ground. Even though they're almost impossible to observe, I was able to work out their natural history by modeling their energy requirements. That's how I discovered computers," he reflects.
Students and ABET
He credits ABET with helping him stay in touch with the academic world, which is important given that he works in a government research lab. It also gives Schnase a chance to fulfill his desire to give back. "I feel that I'm helping the next generation of computer scientists get high quality training so that when they enter the workforce — whether it's working for the government or the private sector — they can be confident that they've spent their money well, received a good education, and are prepared to do good work," he says.
When asked how confidence affects his life in the workforce, Schnase gave a slight pause before tugging at the brim of his NASA cap and flashing a smile. "Where I work, you're surrounded by very bright people working on very hard problems. I feel lucky to be there. I think confidence at NASA isn't about certainty, or knowing it all, or always being there with the right answer. It's more about a feeling of self-assurance — that your training is solid and your efforts are in earnest. It's about doing your best."
— John Schnase also serves on the Executive Committee of ABET's Computing Accreditation Commission.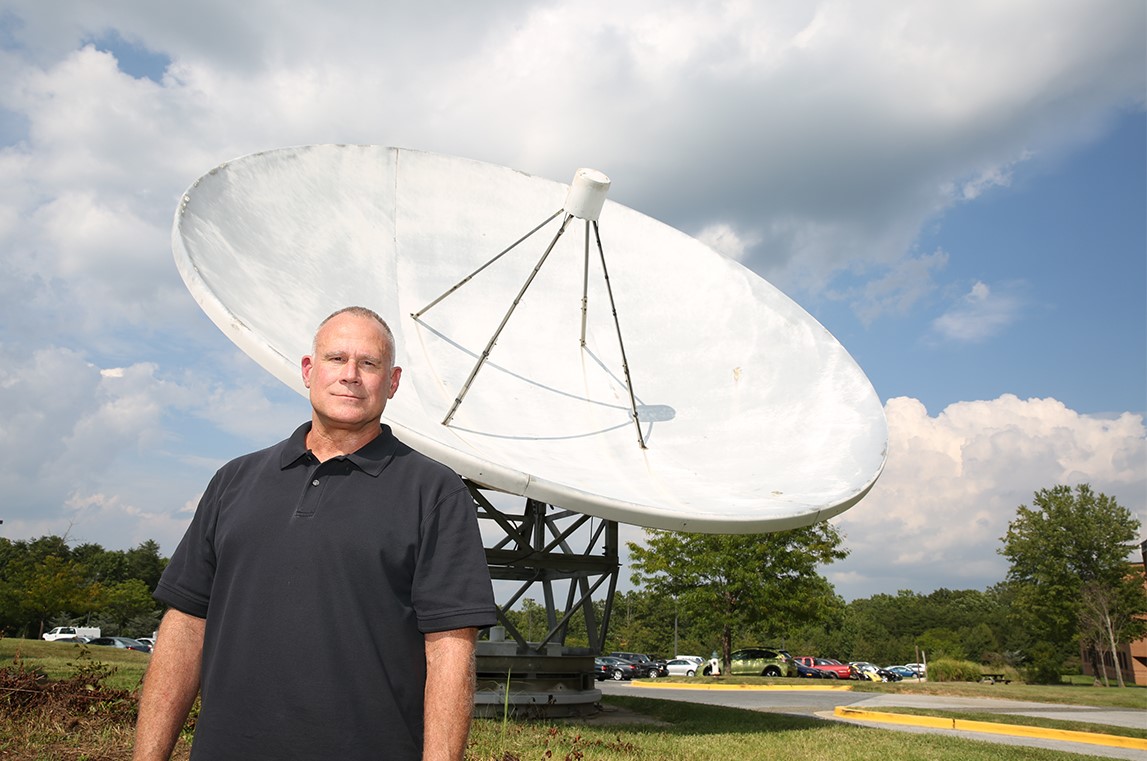 About ABET
ABET is a forward-thinking, purpose-driven organization recognized by the Council for Higher Education Accreditation. All over the world, ABET accredits college and university technical programs committed to the quality of the education they provide their students.
Based in Baltimore, we are a global company, with more than 3,500 programs in 29 countries in the areas of applied science, computing, engineering and engineering technology at the associate, bachelor and master degree levels.