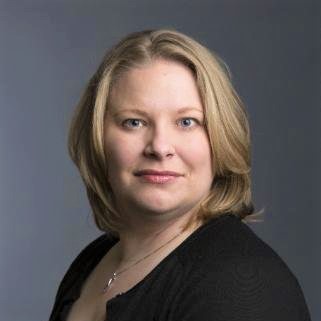 For ABET Expert Rebecca "Becki" Popeck, who has been a program evaluator since 2006, the most challenging part of her job is educating the public about the work land surveyors do, and its everyday impact on our lives. Because land surveying is an enigma to most people, Popeck likes to describe it as a combination of math, history, property law and "a little bit of art." Land surveyors do many things, including re-establishing property boundaries, which have geometric shapes and in order to determine how all the different properties fit together, there's math involved. It's like piecing a puzzle together. Popeck further explained, "But at the same time, you have to go through the record books to see how the property was transferred, what the measurement technology was prevalent at the time that the property was originally surveyed, and all of these different things go into re-establishing a boundary limit."
Due to this lack of awareness about the field, the National Society of Professional Surveyors, Popeck's professional society, has created multiple initiatives to increase awareness and get young people interested in surveying.
Background
Popeck discovered surveying by accident. Her father worked as an accountant for a subsidiary of Westinghouse Electric Corporation, and that particular company repaired and maintained nuclear power plants, so she had a natural interest in nuclear power and thought she might want to study nuclear engineering.
"I didn't know what I wanted to be when I grew up," Popeck admits. "I was in a manual drafting class in high school and someone told me that if I liked science and math, and I liked to draft (which I really did like to draft!) maybe engineering is a good fit. And that was about all it took for me to start looking at engineering schools."
At Purdue, she took general engineering courses and decided instead of specializing in nuclear, she would apply to the civil engineering school after her freshman year. She took her first land surveying course sophomore year and loved it so much that she took advantage of Purdue's five-year option, graduating in 2000 with two bachelor's degrees – one in Civil Engineering and one in Land Surveying Engineering.
Surveying in Context
It's a timely topic. The tragic fire that tore through Notre Dame Cathedral earlier this month caused extensive damage. The world watched as the 900-year-old cathedral became engulfed in flames and the iconic spire atop the city landmark fall, but accurate restoration will be much more attainable due to detailed 3D scans recently done of the structure using high accuracy laser scanning equipment. To be able to reconstruct various three dimensions areas such as lake bottoms, condominiums, or a historical piece of architecture, surveyors use equipment such as laser scanners or single or multi-beam fathometer. For instance, a laser scanner will sweep around a building, measuring the distance between the scanner and every point it hits. It collects this data from multiple fixed locations inside a building and generates a point cloud, which can contain more than a billion points. "The amount of data that they have in order to be able to rebuild and recreate that space is phenomenal," gushed Popeck.
Giving Back
Popeck graduated from Purdue in 2000 and completed her program evaluator candidate training in 2006, at the ripe old age of 29. Coming from industry, it would have never been on her radar if she hadn't run into her program chair from Purdue at a state land surveying conference. As the NSPS representative to the ABET Board of Delegates, he was there to conduct program evaluator candidate training and encouraged her to attend. Given her warm, bubbly, can-do attitude, it is no wonder he thought she would make a great representative. Now, with over a decade of ABET experience under her belt, she serves on the Applied and Natural Science Accreditation Commission's Executive Committee.
"It's a great way to give back to surveying through a non-surveying organization!" She continues, "I like being able to make sure that the surveyors who are following in my footsteps have the education available to them that they need to succeed in this industry."
Going on visits and serving on review teams provides the opportunity for her to meet people she wouldn't normally encounter through her everyday career. She also enjoys getting to see the different schools and learn how surveying is unique in each state she visits.
"It is different to think about what we are teaching them and how do you get those soft skills and things like that, I see much more from a different perspective in industry than I would see from faculty," she reflected. "As faculty, you're looking from the perspective of trying to teach them the technical skills, but technical skills are only so much of it. Soft skills are equally important."
Popeck brings a young, industry perspective to her work with ABET, she credits ABET with helping her build her career. From frontend training with being part of a team, to leading a group as a team chair and organizational leadership, her experience working with ABET has had a positive impact on her professional life in industry.
Popeck is currently a survey project manager for SPACECO Inc., where she is responsible for the management of survey tasks for industrial, commercial, residential and municipal projects for both public and private sector clients. In her downtime, she judges sailing races that her son and husband partake in. At eight years old, her son sails a 10-foot boat (as his own captain) around the lake where they live.