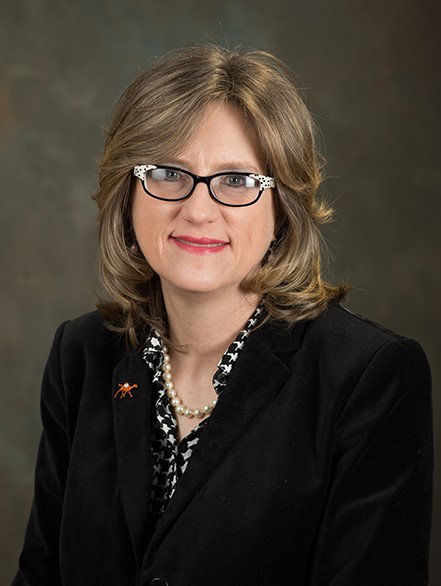 The National Academy of Engineering (NAE) has recognized ABET Expert Dr. Jenna Carpenter's contributions to engineering education with the 2022 Bernard M. Gordon Prize for Innovation in Engineering and Technology Education. Carpenter has worked tirelessly over the years as an advocate for promoting engineering education to children at a younger age, especially girls.
NAE is recognizing Carpenter for her work on the Grand Challenges Scholars Program (GCSP), along with program founders Thomas Katsouleas, Richard Miller and Yannis Yortsos. GCSP is offered to schools worldwide to prepare students to become future engineering leaders who will address the NAE Grand Challenges for Engineering.
Students who participate in GCSP must complete additional coursework and demonstrate specific competencies, in addition to those required by their degree program. While each institution can choose how the program is implemented, each student must demonstrate the following five competencies:
Conduct mentored research or complete a project experience to enhance their technical competence
Demonstrate an understanding of diverse viewpoints from other disciplines through GCSP experience
Understand various entrepreneurship/business models necessary for successful implementation of solutions
Appreciate the importance of diverse cultures through GCSP experiences
Demonstrate social consciousness, especially through service-learning programs or projects
As a leading expert on the many issues impacting the success of women in STEM, Carpenter conducted a TEDx Talk titled "Engineering – Where are the girls and why aren't they here?" to discuss her findings on the lack of girls and women in the engineering field. She explained that we, as a society, may not have enough engineers in the future if we don't have more women and girls interested in the field.
Carpenter is the founding dean of the Campbell University School of Engineering in North Carolina, where she is also a professor of engineering. She is also the president-elect of the American Society for Engineering Education (ASEE); she will take on her presidential duties in June.
Learn more about Carpenter and her accomplishments in our Spotlight article.