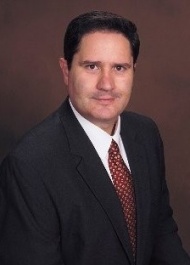 Last spring, Juan Perez helped to launch the ABET brand in Atlanta. Last fall, he went on an international site-visit to review a program for ABET accreditation. Today, he was named UPS' Chief Information Officer, making him the leading voice in technology for the largest shipment and logistics company in the world.
For over a decade, Perez has brought his very important industry perspective to ABET as a program evaluator, a representative from a global STEM employer, and an advocate for technical education. We are proud to see his talents being recognized and are very fortunate to have him be a part of our Network of Experts.
Juan Perez joined UPS as an intern at their Los Angeles office in 1990. He spent eight months driving the big brown truck around Beverly Hills and learning the ins and outs of the company's business. Twenty six years later he's certainly gotten the hang of it, now being responsible for UPS' $1 billion technology budget and leading a department of over 4,700.
About ABET
ABET is a nonprofit, non-governmental organization with ISO 9001:2008 certification. We accredit college and university programs in the disciplines of applied science, computing, engineering, and engineering technology at the associate, bachelor, and master degree levels.
With ABET accreditation, students, employers, and the society we serve can be confident that a program meets the quality standards that produce graduates prepared to enter a global workforce. For more information visit www.abet.org.