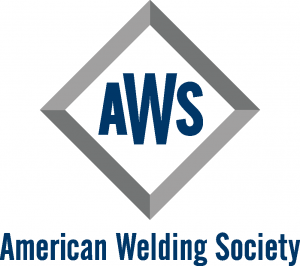 Baltimore – The American Welding Society (AWS) is the latest organization to become a member society of ABET, the main accrediting agency for technical education.
Founded in 1919, AWS is a nonprofit organization with a global mission to advance the science, technology and application of welding and allied joining and cutting processes. The organization connects welding communities from around the world into a collaborative force, built on a foundation of higher standards, advanced learning and rewarding growth. AWS serves over 70,000 members worldwide and is composed of 22 Districts with 250 Sections and student chapters.
"We are truly honored to have AWS join ABET. Both of our organizations understand the essential role that excellence in technical education plays in producing the welding professional of tomorrow," said ABET Executive Director and CEO Michael K.J. Milligan, Ph.D., P.E. "By bringing AWS into ABET, we are responding to the demand from our industry and academic constituents who want the quality assurance that ABET accreditation provides. In partnership with AWS, we will do our part to make sure institutions are producing qualified graduates that the welding profession can employ with confidence."
"Given the opportunities for mutual value exchange as both of our organizations strive to bring more solutions to welding professionals and the industries they serve, becoming a Member Society within ABET is a very natural fit for AWS," said Matt Miller, Executive Director and CEO at AWS. "We are honored to join ABET and committed to our partnership goals."
Effective immediately, AWS is an ABET Member Society with lead responsibilities for welding programs accredited by the Engineering Technology Accreditation Commission (ETAC) and the Engineering Accreditation Commission (EAC). As a member society, AWS will hold seats on the ABET accreditation commissions and have representatives on the Board of Delegates and relevant Area Delegations. As the lead society for welding programs, AWS will develop program-specific criteria for the welding discipline. They will also be responsible for recruiting and selecting program evaluators to review welding programs.
The ABET Board approved AWS's application for admission as a member society during its March 2018 meeting. The application has since been ratified by two-thirds of ABET's member societies, as prescribed by the ABET constitution.
---
About ABET
ABET is a forward-thinking, purpose-driven organization, recognized by the Council for Higher Education Accreditation. All over the world, ABET accredits college and university technical programs committed to the quality of the education they provide their students.
Based in Baltimore, we are a global organization, with over 3,800 programs in 31 countries in the areas of applied science, computing, engineering and engineering technology at the associate, bachelor and master degree levels.