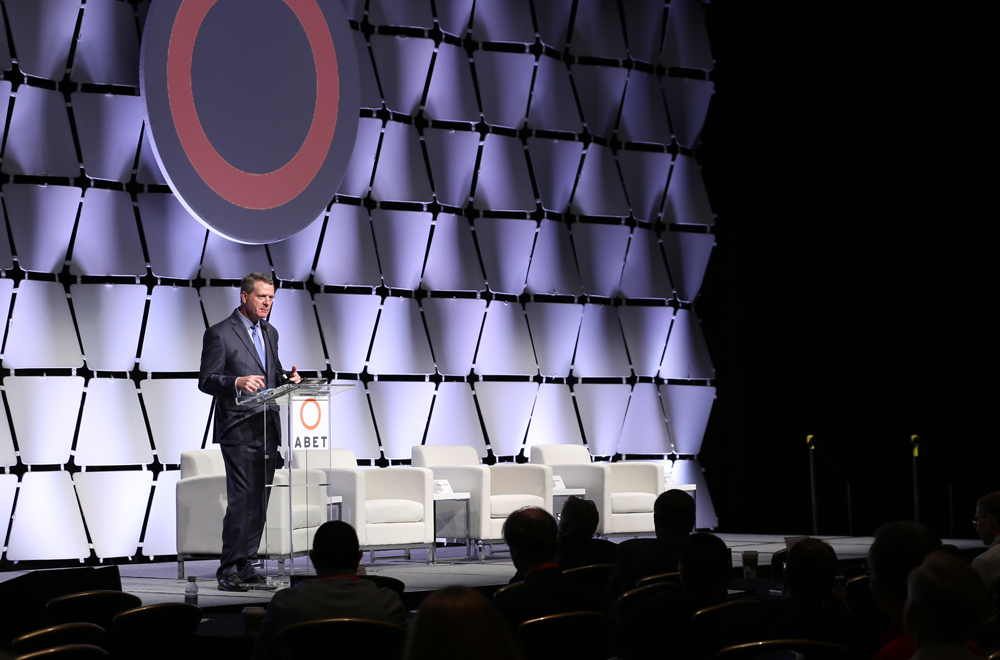 Michael K. J. Milligan is the Executive Director and Chief Executive Officer of ABET, the global accreditor of college and university programs in applied & natural science, computing, engineering and engineering technology.
Under his leadership, the organization has increased its geographical reach and diversity, now representing 36 member societies and accredited programs in 32 countries. Prior to joining ABET in 2009, Milligan held various leadership positions in government and academia. He also served 24 years as a career U.S. Air Force officer.
Milligan has a doctorate degree from the University of Texas at Austin, a master's from the University of Massachusetts at Lowell, and a bachelor's from Michigan State University — all in electrical engineering. He also earned an M.B.A. from Western New England College, is a registered Professional Engineer (PE) in Colorado and Maryland and a Certified Association Executive (CAE).
Milligan lives in Severna Park, Md., with his engineer wife and their two sons. In his spare time, he enjoys bicycling, skiing, diving and woodworking.