Enrollment in traditional degree programs was already declining before COVID-19. The shift in recent months to remote learning and virtual classrooms has only accelerated this move. At the same time, interest in alternative credentials — non-degree educational activities like digital badges, certificates and micro-credentials — has surged. According to a recent report conducted for industry, there are over 730,000 unique credentials in the U.S. alone.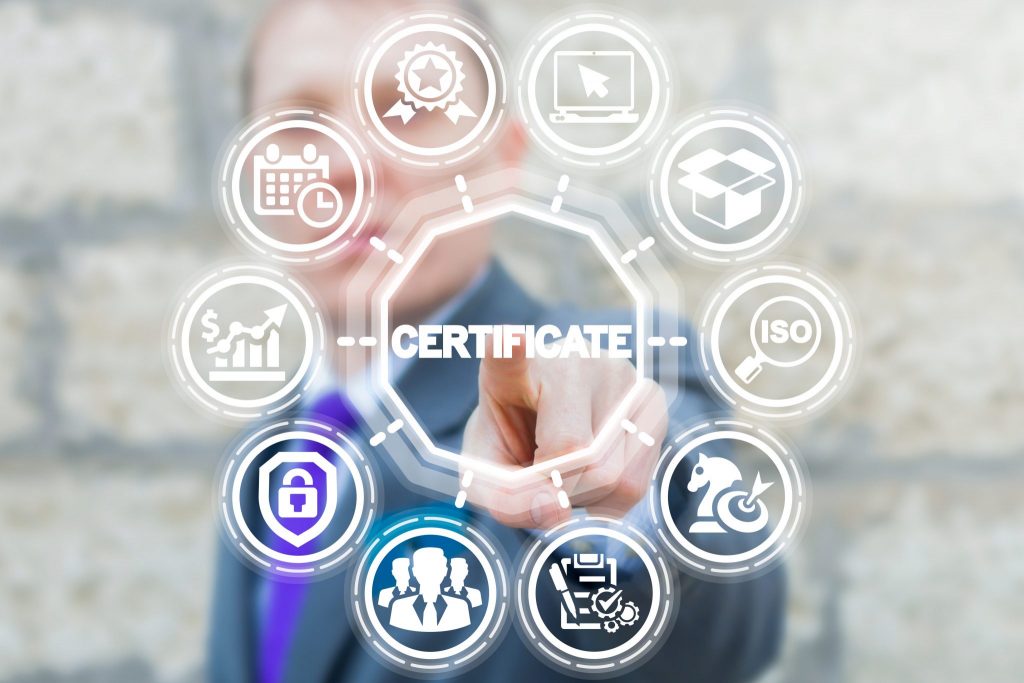 There are benefits to these short-term, focused programs, such as coding bootcamps and skills certificate programs. They provide intense training on specific topics in a relatively short amount of time, making them more accessible and affordable to a diverse workforce. They also allow students to apply their newly acquired knowledge and skills to the workforce much more rapidly than your typical undergraduate program.
Many of these credentials are in the field of computing and information technology — one of the fastest-growing industries in the U.S. today. The Bureau of Labor Statistics (BLS) projects that occupations in this field will grow 11 percent from 2019 to 2029, adding 531,200 new jobs to the U.S. economy. Economic projections also indicate a need in the U.S. for approximately 1 million more college graduates across STEM fields by 2022, for the country to retain its historical preeminence in science and technology. We must prepare our students to thrive in dynamic, high-paying STEM fields. Are bootcamp and certificate program graduates equipped with the skills and knowledge to meet this demand for STEM professionals?
How do alternative credentials differ from traditional degree programs?
Certificate programs typically range from 8–12 months and focus on a sub-topic within the larger field, while bootcamps vary anywhere from one day to seven months. The range in content, structure and quality is just as diverse.
Bootcamps and certificates often cover specific career skills needed within the industry, such as Javascript, C++ and Blockchain technology. These condensed programs typically offer training for a skill set narrower than a degree would cover. Neither a skills certificate nor a bootcamp can replicate the depth of a four-year college degree.
Within the last decade, the bootcamp industry has exploded. From 2012 to 2019 alone, bootcamp tuition revenue grew from $23.3 million to over $460 million. According to Credit Karma, online bootcamp attendance rose over 30 percent between 2018 and 2019.
Flexible education is the pipeline that feeds engaged students and highly qualified workers. The key to staying ahead in the competitive global economy is innovation in STEM education, and this includes the means by which this education is provided. But some type of quality assurance must be done to protect the students paying to attend these programs as well as the employers hiring their graduates.
For over 85 years, ABET has been assuring confidence in programs at the associate, bachelor's and master's degree levels. We have more than 2,000 industry-leading Program Evaluators (PEVs) from academia, industry and government, who help assess the effectiveness of program elements against what industry requires.
Institutions all over the world choose to pursue accreditation because they understand that accreditation will enhance the educational experience of their students while making them more attractive to potential employers. Accreditation helps institutions ensure they are preparing their graduates for entering a competitive, global workforce while providing them with the necessary STEM breadth, depth and leadership skills to drive innovation in their future workplaces — making them the flexible, adaptive leaders the STEM industry needs. As an organization, ABET has evolved to keep pace with these changes.
What is the equivalent of accreditation for alternative credential programs?
Attending an alternative credential program offers the flexibility and skill-specific training many adult learners need. But standards are needed to ensure consistent, quality education for the global workforce of the future. Employers need to have confidence that graduates of these programs are prepared to succeed, and graduates need to be able to communicate their value to prospective employers.
As the popularity of alternative credentials continues to grow, it will be critical to assess different programs' competencies and provide confidence that quality standards are met.
We'd like to hear from you.
If you are seeking continuing education in computing or IT, how likely are you to pursue an alternative credential, such as a certificate, instead of a traditional degree? If you've looked at alternative credentials as an option, how did you evaluate the quality of a program?
If you are an employer, what value do you place on these new credentials during the hiring process? What kind of quality assurance do you look for when evaluating graduates of alternative credential programs?
Please take a few minutes to tell us what you think — all responses will remain anonymous.