The United Nations Environment Program has crowned June 5th World Environment Day. And although the pandemic may have caused many news desks to push aside climate change headlines for the time being, we cannot afford to forget the very real environmental challenges faced by communities around the world. Just as we are seeing with COVID-19, human actions — or inactions — can have significant consequences on our collective health and well-being. With "Time for Nature" as this year's theme for World Environment Day, we couldn't think of a better time to highlight the importance of environmentally responsible STEM education, a shared priority for both ABET and The Lemelson Foundation.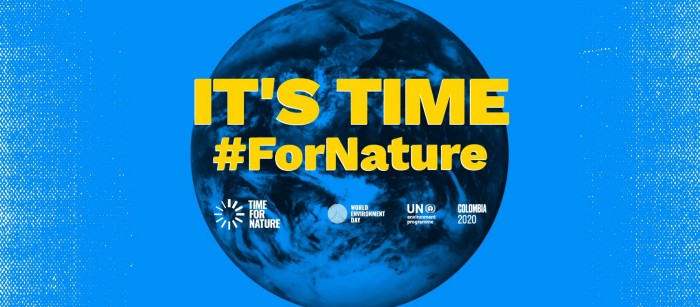 Environmental Competency for All
Engineers and scientists are catalysts for significant social, economic and environmental advancements. But the complexity of challenges and rapid pace of change often can heighten the risk of unintended consequences — particularly when it comes to environmental impact. In fact, environmental challenges are among the most pressing issues STEM professionals face today.
In order to develop effective solutions while minimizing potential negative environmental consequences, our next generation of engineers and scientists must be equipped to anticipate and avoid those consequences. Preparing all STEM professionals with fundamental principles of environmental responsibility is critical to building a better world — one that is safer, more efficient, more comfortable and more sustainable. We now live in a time with an abundance of resources and knowledge about how to both generate solutions to grand challenges and avoid contributing to future undesirable environmental impacts. It is the role of educators to ensure that all STEM professionals of tomorrow, not just those with environmental in the title of their degree, to consider the social, cultural and environmental impact of their work. To achieve this, a cross-disciplinary educational approach is needed to provide all engineers with the skills and knowledge to effectively navigate the rapidly increasing demands on resources critical to life on the planet.
Engineering Change through Action
Students, professionals, educators, consumers, corporations and governments around the world are demanding greater environmental responsiveness and protection — there is collective will to change the engineering profession, and organizations such as ABET and The Lemelson Foundation are taking action in different ways. As individuals, we have a responsibility to protect our planet, and as STEM professionals, we also hold a commitment to build and protect the public good.
As a nonprofit organization that accredits college and university programs in applied and natural science, computing, engineering and engineering technology worldwide, ABET defines the higher education standards that prepare STEM graduates to enter the global workforce. The Engineering Accreditation Commission of ABET weaves principles of sustainability into its criteria. For example, Criterion 3: Student Outcomes, requires programs to ensure students have "an ability to recognize ethical and professional responsibilities in engineering situations and make informed judgments, which must consider the impact of engineering solutions in global, economic, environmental, and societal contexts."
With input from hundreds of stakeholders across myriad sectors, The Lemelson Foundation, in partnership with VentureWell, have created the Engineering for One Planet (EOP) initiative, a coalition to establish environmental competency as a core tenet of the engineering profession by catalyzing change in engineering education such that all future engineers, from all disciplines, are equipped with foundational environmental responsibility skills. More than 200 stakeholders from academia, industry, policy and non-profit organizations have contributed to the development of this initiative through research, interviews and focus groups. Their feedback led to the development of a draft definition and framework for Environmentally Responsible Engineering (ERE) to help guide curricular changes.
The draft ERE Definition and Framework is being refined through public comment and collaboration. The EOP initiative team consulted stakeholders from academia, industry, philanthropy, government and nonprofits, and more than 90 individuals have contributed to developing the Framework of student learning outcomes to integrate foundational knowledge across engineering disciplines.
This Framework aligns with ABET learning outcomes to provide guidance in engineering education. It also aligns with the United Nations Sustainable Development Goals (UN SDGs), in particular, Goal #4: Quality Education and Goal #12: Ensure Sustainable Consumption and Production Patterns.
As leaders of nonprofit organizations that support sustainability in STEM education, we view the attainment of the UN SDGs as vital to our planet today and in the future. These goals underscore the importance of environmental responsibility in science and engineering and the impact our actions can have as we work to solve the world's challenges — something to reflect on as we "take time for nature" on this World Environment Day.
The EOP initiative kicks off later this year. To learn more and receive updates about the initiative, sign up via this link or email info@engineeringforoneplanet.org.
To learn more about how ABET accreditation assures confidence that a STEM program prepares graduates to enter the global workforce, visit www.abet.org.