With 2016 before us, we wanted to take another look at the big moments from 2015.
1. Reaching New Global Heights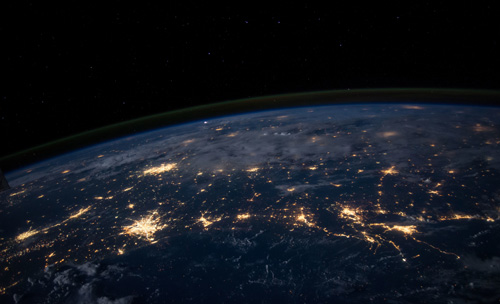 We sent our first program evaluators overseas in the fall of 2007. Less than a decade later, our accreditation has become a source of confidence for 475 programs at 95 institutions in 28 different countries, outside the United States.
Meanwhile, international demand for ABET accreditation continues to grow with strong interest in 2015 coming from programs in Brazil, Russia, India, and China. If indications are correct, the demand for accreditation, plus anticipated turnovers in the existing pool, could outpace our supply of program evaluators, which is a testament to the confidence that we provide.
It also means that if you want to make a difference in technical education, we could really use you in the years to come.
2. Criteria 3 and 5 Proposal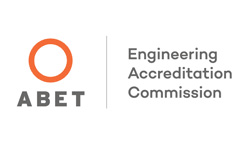 After years of deliberation dating back to 2009 and multiple cycles of public input, the Engineering Accreditation Commission (EAC) officially released a proposal to revise EAC Criteria 3 and 5. As conversations continue, we urge you to participate in the discussion and provide your feedback by visiting this page on our website.
While final changes are still years away, this was an important first step in considering updates to the criteria, changes that will match the needs of future graduates. It is a necessary task, especially when you consider that our current criteria were developed in 1995, in a world without Google searches or Amazon Prime.
3. Our New Brand
Alongside the 2015 Symposium, we unveiled our new brand identity. The modern brand reflects the forward-thinking, dynamic organization that we are, and is one part of a comprehensive strategy to position us for the future.
After more than 80 years of growth and transformation, it was time to develop a brand on par with our role as the world leader in accreditation. The campaign has already garnered four awards, two for the re-branding and two more for the logo and website.
4. The ABET Learning Center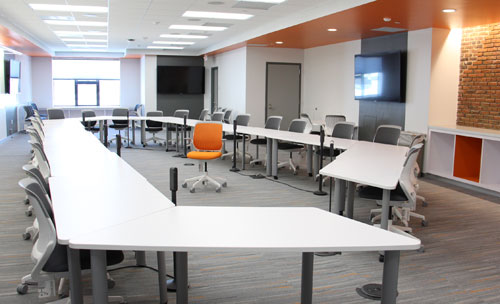 This summer marked the completion of construction on our highly anticipated ABET Learning Center. The space, housed on the third floor of our Baltimore Headquarters, is a state-of-the-art learning environment built according to the most cutting-edge research in educational design and outfitted with the latest technology.
The finished product was proudly financed by donations from current and former ABET Experts. Our member societies can take advantage of this new facility. For details on reserving the space for your event, contact our events department.
5. ISO 9001:2008 Certification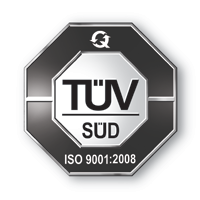 With approximately 3,600 programs at over 700 institutions in 29 countries holding themselves to our standards, we decided to hold ourselves to that same challenge by achieving ISO 9001:2008 certification for our accreditation processes.
Much like our own accreditation, ISO certification is an internationally recognized standard of quality. We are one of only two accrediting agencies in the US, and one of the few worldwide, to receive this distinction.
6. The 35th ABET Member Society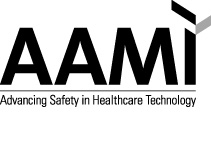 In October, the Association for the Advancement of Medical Instrumentation (AAMI) became the 35th ABET Member Society.
With lead responsibilities for bioengineering technology and similarly named programs, AAMI will develop the specific program criteria to evaluate programs at the associate and bachelor degree levels. They will also recruit and select the program evaluators that will apply those criteria.
7. New Governance Structure

The October ABET Board Meeting launched the inaugural session under our newly organized governance structure. The new ABET Board of Directors has 13 members, including our Executive Director and CEO (non-voting), five Officers, four Area Directors, two At-Large Directors and one Public Director.
The streamlined Board is the result of the hard work of the Governance Committee that proposed a smaller Board that would focus on strategic issues related to the organization. With the new Board now focused on organizational matters, a Board of Delegates was created to ensure that member societies still play a direct role in shaping the technical professionals of the future.