During the Spring Governance Meetings on March 13, the ABET Board of Delegates, which is comprised of representatives from each of ABET's 35 member societies, elected 2021-2022 officers. The newly elected officers are S. K. Ramesh as 2021-2022 ABET President-Elect, Sarah Rajala as At-Large Director and Barbara Price as ABET Secretary. They will be inaugurated during the Fall Governance Meetings later this year.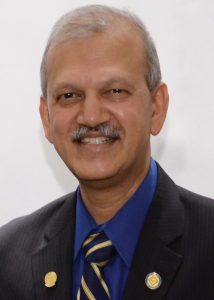 S. K. Ramesh, Ph.D., is a professor of electrical and computer engineering and the director and lead principal investigator of the AIMS2 Program supported by a multi-year grant from the U.S. Department of Education's HSI- STEM program. AIMS2 has received several national and international awards for improving student success with high impact practices including undergraduate research and peer mentoring. It was selected as the 2019 baccalaureate program of the year and named the 2019 Example of Excelencia by Excelencia in Education. Ramesh served as dean of CSUN's College of Engineering and Computer Science from 2006 to 2017, where he established several innovative programs focusing on renewable energy, assistive technology and advanced manufacturing. Prior to joining CSUN, he was professor of electrical and electronic engineering at California State University, Sacramento, where he served as the department chair from 1994 to 2006.
He currently serves on the ABET Board of Directors as the Director of the Engineering Area Delegation and is a member of ABET's Inclusion, Diversity and Equity Advisory Council. Additionally, Ramesh is an experienced IEEE program evaluator and has performed several ABET accreditation visits in the U.S. and internationally. Ramesh has been an active IEEE volunteer for 38 years and served on several Boards including the IEEE Board of Directors, IEEE Educational Activities Board (EAB), the IEEE-HKN Board of Governors, IEEE Publications Services and Products Board (PSPB), IEEE Awards Board (AB) and the ABET Board of Delegates. Key leadership roles include his service as the 2016-2017 IEEE Vice President of Educational Activities and the 2016 IEEE-HKN President (Electrical Engineering Honor Society).
His many recognitions include the John Guarrera Engineering Educator of the Year, William Johnson International award for leadership and contributions to the profession and the IEEE Region 6 Community Service award. Ramesh's professional interests are in fiber optic communications, and he received the BE (Honors) degree from Regional Engineering College, Tiruchirappalli (REC, Trichy) and now NITT, in 1981, and the MSEE and Ph.D. degrees from Southern Illinois University, Carbondale, in 1983 and 1986, respectively. Ramesh was elevated to the grade of IEEE Fellow in 2015 "for contributions to entrepreneurship in engineering education."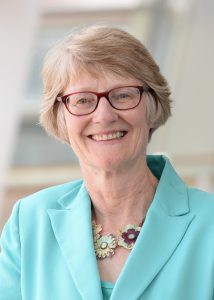 Sarah Rajala, Ph.D., served as the 12th dean of the College of Engineering at Iowa State University from 2013-2019. She led the largest college on campus and was responsible for more than 9,500 students, 500 faculty and staff, 12 academic majors, multiple research centers and programs and 11 buildings that comprise the engineering complex. Her previous leadership positions were at Mississippi State University as dean of engineering from 2008-2013, and chair of the electrical and computer engineering department prior to being named dean. She also served at North Carolina State University as associate dean for research and graduate programs and associate dean for academic affairs in the College of Engineering. She had a distinguished career as a professor and center director prior to moving into administrative positions.
Rajala is an internationally known leader who has served on many academic and association boards. She has consistently broken new ground for women in engineering, served as a role model for young women and is passionate about diversity of thought and culture. Rajala is a past president of the American Society for Engineering Education (ASEE), past chair of the Global Engineering Deans Council (GEDC) and 2015-2016 chair of the Engineering Accreditation Commission (EAC) of ABET. Currently, she serves on the IEEE Foundation Board, the ABET Bridge Board and the IEEE Committee on Engineering Accreditation Activities Committee. In 2020, she received the ASEE Sharon Keillor Award for Women in Engineering; in 2017, the IEEE Award for Meritorious Achievement in Accreditation Activities; in 2016, the National Engineer of the Year Award by the American Association of Engineering Societies; and in 2015, the IEEE Harriett B. Rigas Award. She is a Fellow of the AAAS, ABET, ASEE and IEEE. Rajala earned her bachelor's degree in electrical engineering from Michigan Technological University and master's and Ph.D. degrees from Rice University.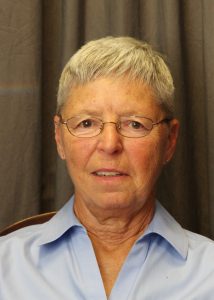 Barbara Price, Ph.D., received her B.S. degree in mathematics from Grove City College and her M.S. and Ph.D. degrees in statistics from Virginia Tech. Her academic career began at New River Community College and included positions at Radford, Mississippi State, Lynchburg College, Winthrop and Georgia Southern.
At Georgia Southern, Price served as department chair in the College of Business Administration, founding director of the School of Information Technology and professor of quantitative analysis. She served as a Fulbright Lecturer at the University of Debrecen, Hungary. She was recognized as a Fellow of CSAB and a Fellow of ABET in 2013.
Price's ABET service includes membership on the Computing Area Delegation and the Board of Delegates, Lead/Support Facilitator for program evaluator candidate training, CAC team chair, member of the Accreditation Council Training Committee and CAC chair for the 2012-2013 cycle.