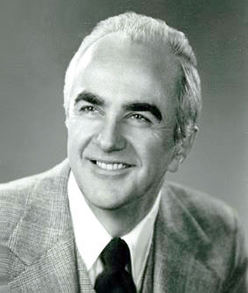 Texas – Robert H. Page passed away on Oct. 25, 2016 at the age of 88.
Dr. Page received the fellow of ABET award in 1992. He was involved in ABET's headquarters move from the New York Engineering Center to Baltimore, and he was instrumental in changing ABET's name from the original title, ECPD.
During his career, Dr. Page's research on flow separation analysis was acclaimed internationally and helped further along the U.S. Space Program's progress. He was named a Fellow of the American Society of Mechanical Engineers (ASME), the American Institute of Aeronautics and Astronautics (AIAA), the American Association for the Advancement of Science and the American Society for Engineering Education (ASEE).
We're grateful to have had Dr. Page's dedication and commitment to ABET over the years, and he will be missed. Read his full obituary here.