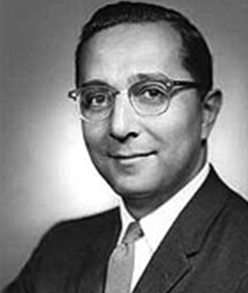 Tupper Lake, New York – On March 31, ABET Past President Jerrier Haddad passed away at the age of 94.
Jerrier Haddad served two terms as an IEEE representative director of ABET, and in 1995, he served as ABET president.
After graduating from Cornell University in 1945 with a bachelor's degree in electrical engineering, Mr. Haddad began his pioneering career at IBM's Endicott NY Engineering Laboratory. In 1963, he became the director of Engineering and Technology at IBM corporate headquarters, and he served as the IBM vice president for Engineering Programming and Technology later on. After holding 19 patents for computer and electronic inventions, he was elected to the National Academy of Engineering and served as chairman of the National Research Council (NRC) committee on the Education and Utilization of the Engineer.
We are incredibly grateful for Jerrier Haddad's contributions to the electrical and computer fields as well as his time he served at ABET. Read his obituary here.