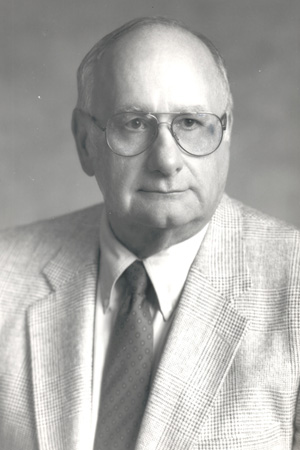 On March 30, ABET Past President Albert T. Kersich passed away at the age of 90. Throughout his life, Kersich devoted many years of volunteering to the advancement of engineering through his work with the National Council of Examiners for Engineering and Surveying (NCEES) and ABET.
After earning his bachelor of science degree in civil engineering from the University of Detroit, Kersich played for the Detroit Lions before joining the U.S. Army – Chemical Corp. during the Korean War. After 25 years at HKM Associates (formerly Hurlbut & Kersich Consulting Engineers), he retired in 1995 from his role as president of the company.
Kersich led an impressive career as a civil engineer, serving on numerous councils and committees and earning several honors along the way. From 1981 to 1982, he served as NCEES President and from 1992 to 1993 as ABET President. In 1991, he earned the Fellow of ABET Award and in 1992, the NCEES Distinguished Service Award with Special Commendation. Then, in 1998, he was recognized with the ABET Linton E. Grinter Award for Distinguished Service to Engineering Education.
We are very grateful for the dedication and time Albert T. Kersich gave to ABET, and he will be missed. Read his obituary here.