The need for an interdisciplinary approach to STEM education has gained traction, as companies realize the importance of hiring graduates with more diverse backgrounds. InfoSys, Ltd., a technology and digital services consulting firm, recently announced partnerships with liberal arts colleges in an effort to recruit employees who bring a broader, interdisciplinary perspective to business challenges. Infosys president Ravi Kumar said building a hybrid talent pool would add value to the technology consulting industry and address an important skills gap for the 21st century.
"We need people with human-centered skills who can approach problems in new ways, not just solve them and contribute to out-of-the-box thinking in a digital age," Kumar told the Business Standard.
At ABET, we've long recognized the need for graduates to have the professional and personal skills such as effective communications, teamwork, creativity and the ability to adapt to an ever-changing technology landscape. These are just a few of the skills required to solve the many complex problems facing our planet today. We need STEM professionals that will formulate solutions that will make our world a safer, more sustainable and comfortable place for all to live.
Many of these attributes are already integrated into ABET criteria, and we're excited to recognize a program that is harnessing this concept to foster innovation. A few years ago, we launched the ABET Innovation Award to honor individuals or teams that are breaking new ground by developing and implementing innovation into their ABET-accredited programs. The winner of the 2019 Innovation Award, the Vertically Integrated Projects (VIP) Consortium, is a great example of using cross-disciplinary, experiential learning to improve a student's educational experience.
Vertically Integrated Projects, or VIP, is a model for project-based learning through which undergraduate students — from various years, backgrounds and disciplines — work with faculty and graduate students in their areas of research.
The vertically integrated approach allows students to earn academic credit and hands-on experience, while faculty gain meaningful support for their areas of exploration. The Consortium is the network of schools around the world who have implemented the VIP model. Currently, there are sites at 36 institutions around the world — with one on every continent except Antarctica!
Students can continue working on the same project teams each semester. The long-term nature of the model allows students to take on increasingly responsible roles throughout their academic careers — just as they might in the workforce.
At ABET, we also champion diversity, equity and inclusion as values that will help improve the world. We know that diverse teams often come up with the best solutions, as people from different backgrounds offer diverse perspectives in solving problems. That's why, in addition to our annual Innovation Award, we also have the Claire L. Felbinger Award for Diversity and Inclusion, which recognizes U.S.-based educational units, individuals, associations, and firms for extraordinary success in achieving diversity in the technological segments of our society.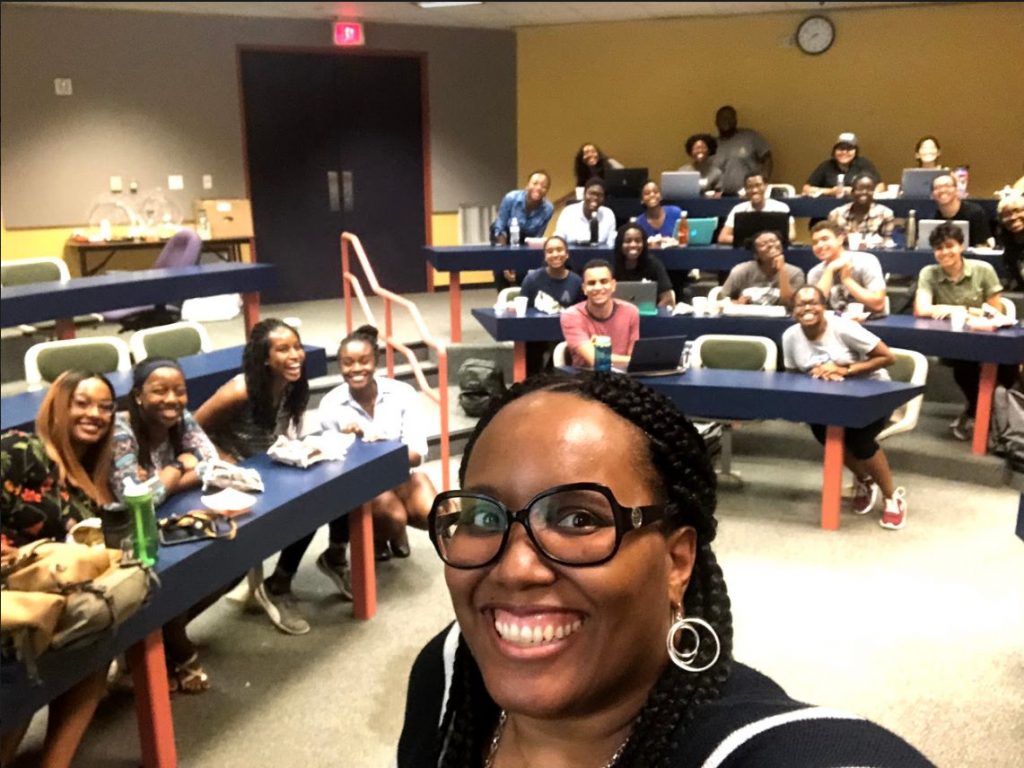 This year's winner is Yvette E. Pearson, Ph.D., an internationally recognized leader for her efforts in advancing her profession towards more inclusive engineering education and practice. In addition to her role as the Associate Dean for Accreditation, Assessment and Strategic Initiatives in the School of Engineering at Rice University, we're also proud to call her an ABET Expert. She's been an ABET Program Evaluator representing the American Society of Civil Engineers (ASCE) since 2013.
Pearson's work is especially notable for going beyond the typically addressed dimensions of diversity; she intentionally focuses on often overlooked aspects such as visible and invisible disabilities, socioeconomic status and age.
Pearson has played a major role in helping guide ABET and ASCE in writing policies that promote diversity, equity and inclusion. Her impact will continue shaping future generations of engineers to come.
This year, we are also honoring five extraordinary ABET Fellows: Wayne Bergstrom, Ph.D. (ASCE), Scott Dunning, Ph.D. (IEEE), Jeffrey Keaton, Ph.D. (SME-AIME), Ann Kenimer, Ph.D. (ASABE), and Kenneth Martin, Ph.D. (CSAB). Each Fellow was nominated by their peers for their remarkable contributions to ABET and higher education. Each is actively involved in their ABET Member Societies and have tirelessly promoted quality in global STEM education. They are outstanding professionals, and they join the ranks of our other distinguished ABET Fellows.
Our highest honor, the Linton E. Grinter Distinguished Service Award, recognizes individuals whose unique commitment and enduring impact has made ABET an exceptional organization. Susan E. Conry, Ph.D. dedicated over three decades to our organization, and is this year's award recipient. Conry is a member of both IEEE and CSAB.
Conry was involved in computing accreditation from the very beginning. She participated in the first round of computing program visits and served as CSAB President during its merger with ABET. Her tremendous impact has been felt throughout our organization. She is a true role model for her dedicated service to quality assurance in STEM education.
All of these dedicated award winners represent one or more of our 35 Member Societies. With them, we are building a better world and inspiring a safer, more sustainable future for all.
Congratulations to the recipients of the 2019 ABET Awards! I look forward to formally celebrate these remarkable achievements at the 2019 ABET Awards Celebration in Baltimore.
To learn more about the our awards and this year's winners, visit www.abet.org/awards.