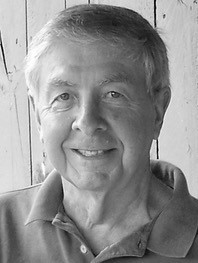 We were deeply saddened to learn of the passing of longtime ABET Expert W. David Baker on May 31, 2021. For over 30 years, Baker devoted his time and expertise to enhancing engineering education as an ABET Program Evaluator and Team Chair representing the Institute of Electrical and Electronic Engineers (IEEE) and the American Society for Engineering Education (ASEE).
Baker was born on December 25, 1937, in Olean, New York. At the age of 18, he enlisted in the U.S. Navy, where he served on the USS Cromwell as an electronics technician and developed an interest in engineering. After serving in the Navy, he earned his AAS at SUNY College of Technology at Alfred, B.S. at Monmouth University, M.S. at Rochester Institute of Technology and Ph.D. at West Virginia University.
While completing his doctoral studies, Baker accepted a position at Rochester Institute of Technology (RIT) as Director of the School of Engineering Technology. He retired from RIT in 2000, later joining the Faculty Advisory Committee at Excelsior College and the National Advisory Board at DeVry University.
Baker served his professional societies as a life member of both IEEE and ASEE. Throughout his career, he earned many prestigious awards, including the 1996 James H. McGraw Award for Excellence in Engineering Technology Education and the 2002 ABET Fellow Award.
At ABET, Baker was a member of the Engineering Technology Accreditation Commission (ETAC), serving as 1999-2000 Chair of ETAC. He was also a member of the Educational Policy Committee, Accreditation Council, Board of Directors and Board Executive Committee. During his decades of service to ABET, he participated in over 40 accreditation reviews.
We are very grateful for the dedication and time W. David Baker gave to ABET, and he will be missed. Read his obituary here.